2 Taken to Hospital and Multiple Arrests at Car Vs Pole In Mastic Beach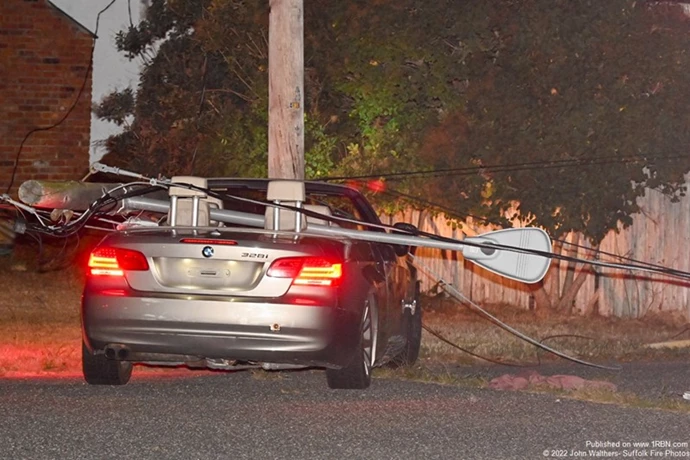 Photo by John Walthers- Suffolk Fire PhotosA Lightpole sits on a car with Downed wires after the Car Crashed on Chanel Dr east at Diana Dr in Mastic Beach.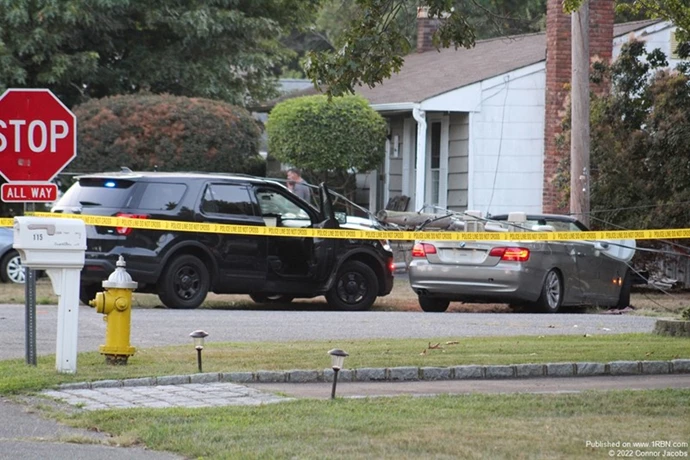 Photo by Connor JacobsA Vehicle Crashed into a Pole on the evening of August 29th and wires came down on the car that crashed as well as an unmarked police vehicle shown here.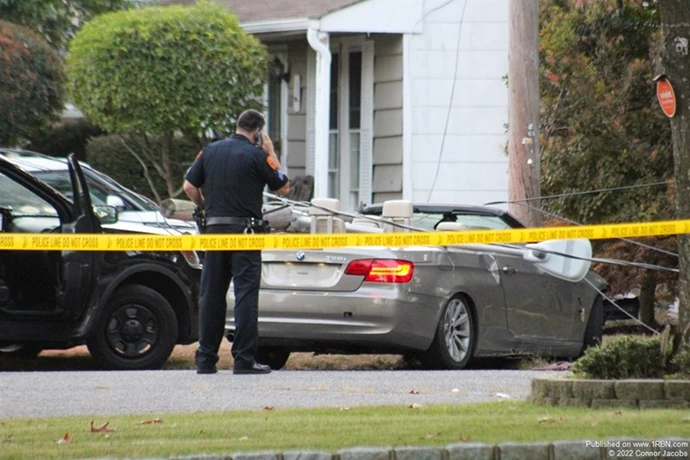 Photo by Connor JacobsA Suffolk Police Sgt on the phone at a Car Vs Pole call.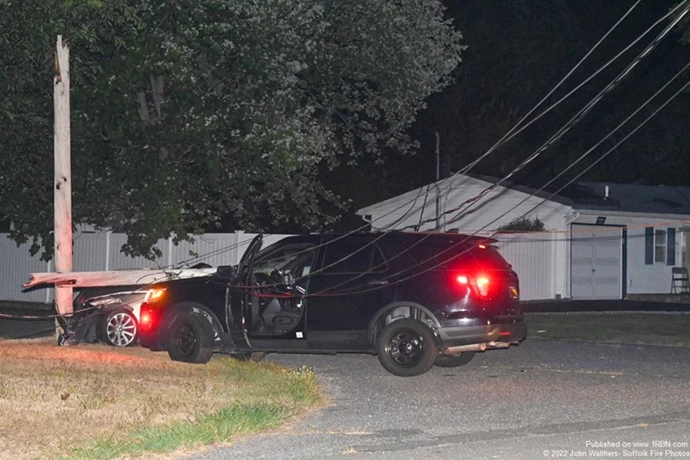 Photo by John Walthers- Suffolk Fire PhotosWires can be seen down on a unmarked police vehicle and the car the hit the pole causing it is in the background of it.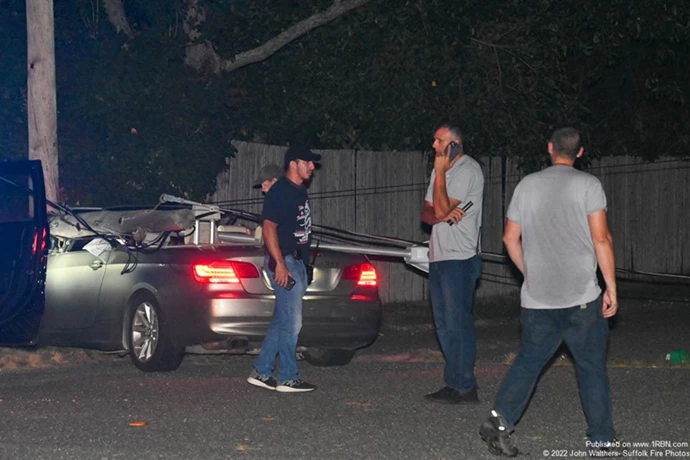 Photo by John Walthers- Suffolk Fire PhotosPlain clothes police officers on scene of a car vs pole in Mastic Beach. 4 People were arrested.
This article is a direct street report from our correspondent and has not been edited by the 1st Responder newsroom.
Mastic Beach .- On Monday evening August 29th the Mastic Beach FD and Mastic Beach Ambulance Company responded to a Motor Vehicle Crash on Diana Dr and Chanel Dr East. On arrival rescue personnel found a BMW had struck a pole causing severe damage to the pole.
Ambulance personnel went to work assessing the people who were in the vehicle while Suffolk Police quickly went to work blocking pedestrian and vehicle traffic in the area. 2 people Under 18 were taken to a local hospital by Mastic Beach Ambulance for undisclosed injuries. The other 2 people were not taken to a hospital. All 4 of the occupants of the vehicle were under 18 and would be taken into police custody in connection with another incident. Suffolk Police remained on scene at the crash site for several hours investigating the scene and waiting for PSEG to respond to the scene to remove the wires that were down and repair the pole.