Smoky Fire Consumes Block-Long Building in Jersey City
September 03, 2021 | NEW JERSEY
RON JEFFERS, New Jersey Editor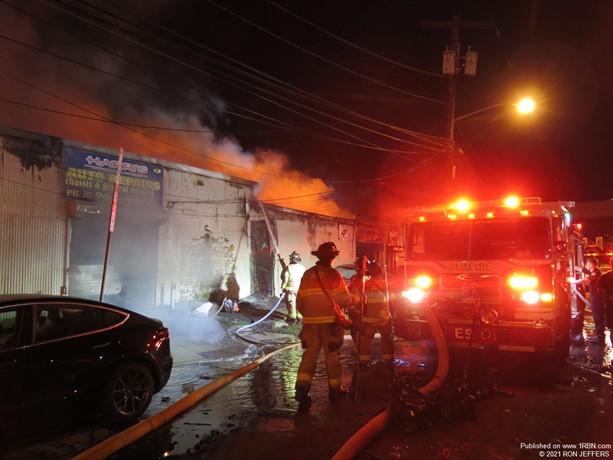 Photo by RON JEFFERSJersey City firefighters battled a smoky 3-alarm fire in a block-long building containing several auto repair businesses on the morning of September 3rd.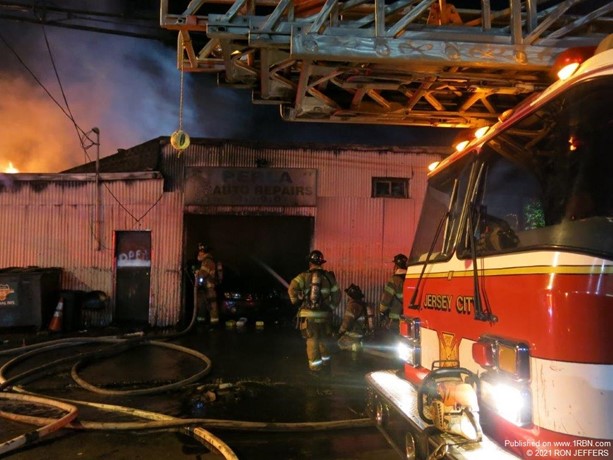 Photo by RON JEFFERS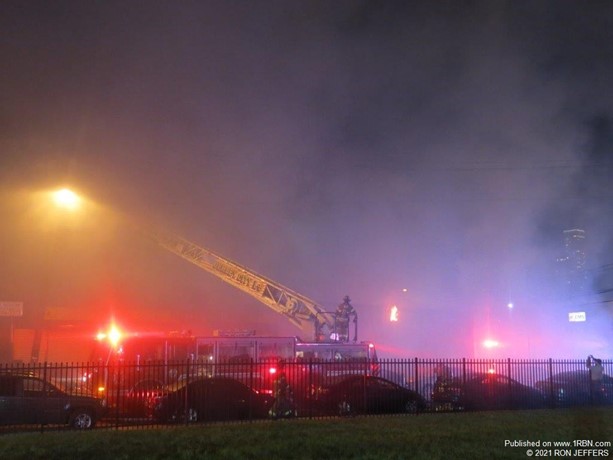 Photo by RON JEFFERS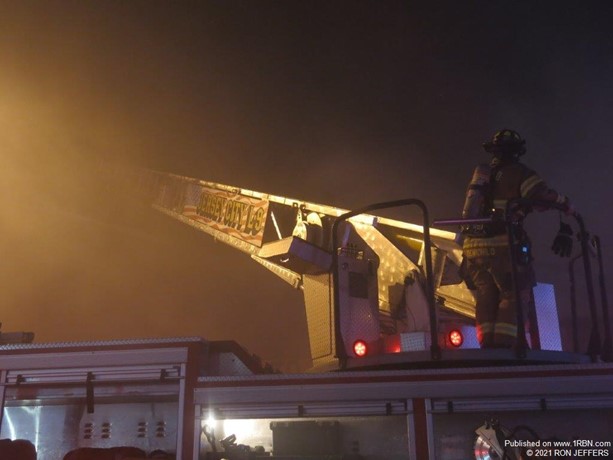 Photo by RON JEFFERS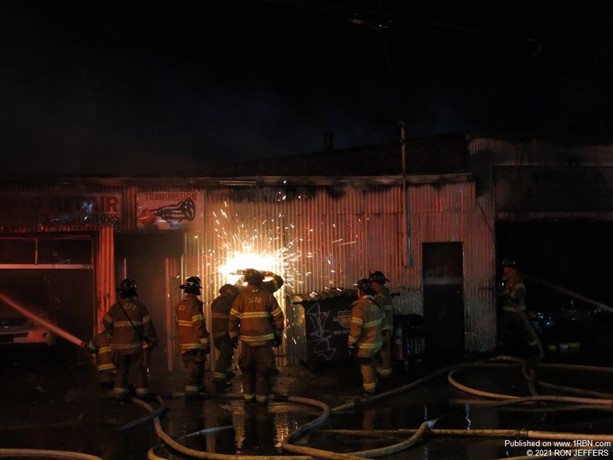 Photo by RON JEFFERS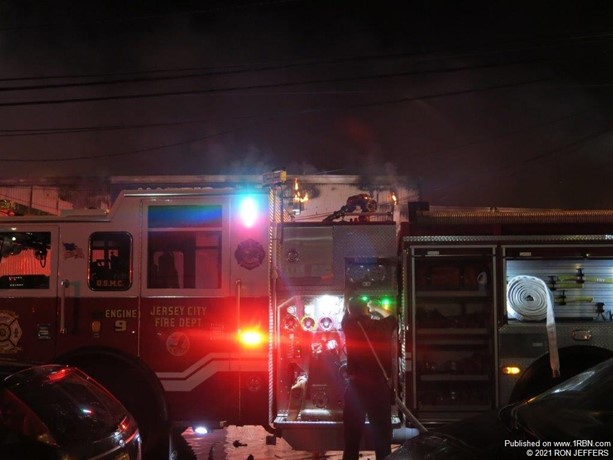 Photo by RON JEFFERS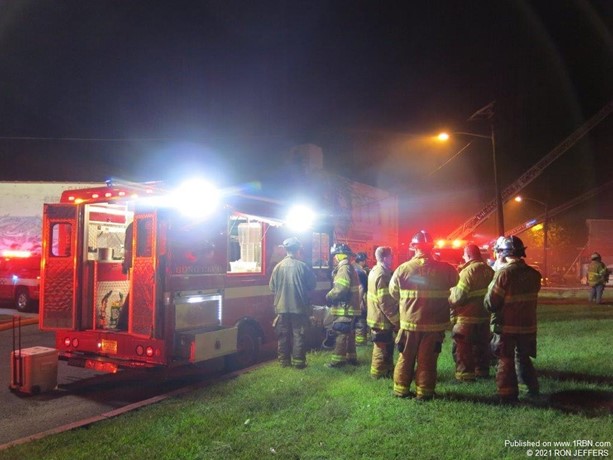 Photo by RON JEFFERS
This article is a direct street report from our correspondent and has not been edited by the 1st Responder newsroom.
JERSEY CITY, NJ - Flames and smoke covered a large one-story building that escalated to three-alarms to contain, on September 3rd.

Just before 12:30 A.M., a full assignment was dispatched to the area of Center Street for smoke in the area. As units were responding in, they received an address in the neighborhood. Upon arrival, they found smoke and began searching for the building involved. The smoke was coming from 1 Colgate Street, a 200'x200' one-story commercial structure containing several auto repair businesses.

Companies utilized saws to open security doors to enter the structure. Through thick smoke, firefighters searched for the seat of the fire. Flames were located in a rear section. As the fire progressed there were explosions heard. Members were ordered out of the building and off of the roof. Later, a report of a partial collapse was reported over the radio.

Flames did threaten nearby buildings along the Center Street side. Numerous hand lines and master streams were put to use. Three ladder pipe operations were used involving Ladder Co.'s 3, 9 and 11. Firefighters also used saws to cut through corrugated metal portions of the structure, plus they used hooks to open up and found hidden fire. The building was pounded with water, as low-banking smoke filled the neighborhood.

A crew from the Gong Club set up their canteen truck in a nearby parking lot, and they dropped off water coolers filled with bottled water to different sides of the building. On the other side of the parking lot was a fast food store that was "raided" by Gong Club Deputy Chief Pat Spellman. He acquired bags of hamburgers to bring back to the canteen for the weary, and hungry, firefighters. The store had to shut down operations until more hamburgers could be made for their customers!

The fire began to darken down and some companies were released from the scene around 4:00 A.M. It was officially declared under control at 5:33 A.M. by Deputy Chief Richard Casella. An investigator from the Hudson Regional Arson Task Force was on the scene to begin an investigation into the cause.

Units that operated at Box 132 included first-alarm companies: Engines 5, 1, 2 and 9, Ladders 2 and 6, Battalion 1 and Deputy 1. Working fire units were Engine 6, Ladder 9, Mask Service Unit and Battalion 4. The second-alarm sent Engines 8, 15 and 4, Ladder 3 and Battalion 2. The third-alarm consisted of Engines 17, 7 and 18, and Ladder 11. Engine 22 was called in above the third.

Fire companies that did not operate at the fire were later called to the scene for the watch line to monitor the building, control hot spots and assist investigators.