Cragswood Road Fire Update
By PROVIDED, Correspondent | August 28, 2020 | NEW YORK
Story No. 083120101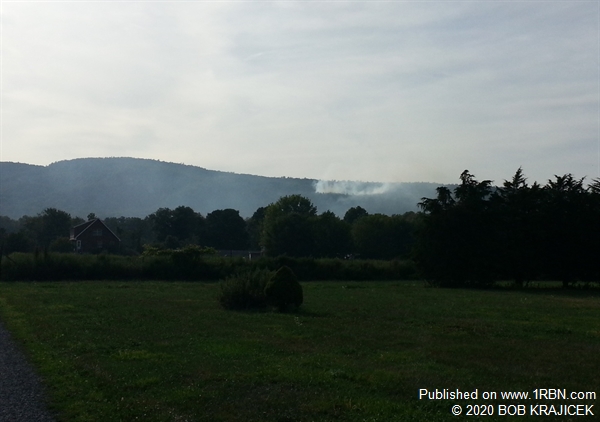 Photo by BOB KRAJICEK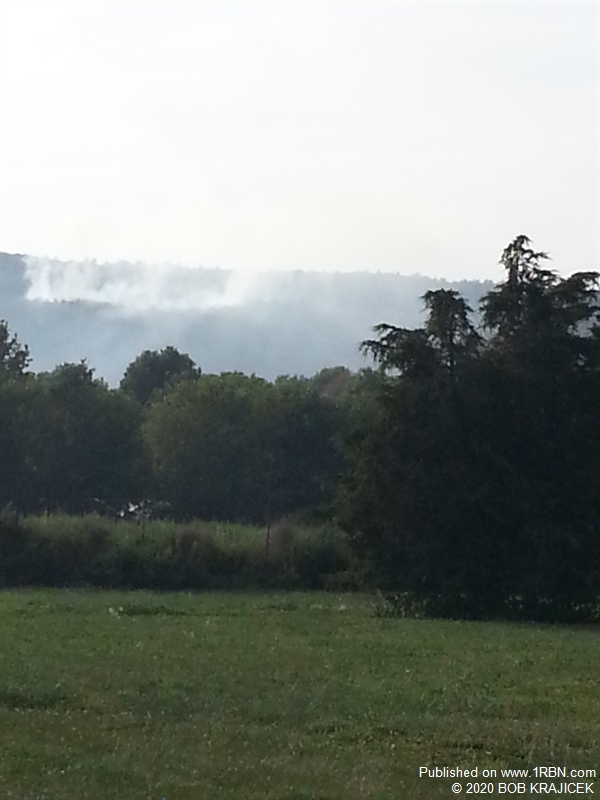 Photo by BOB KRAJICEK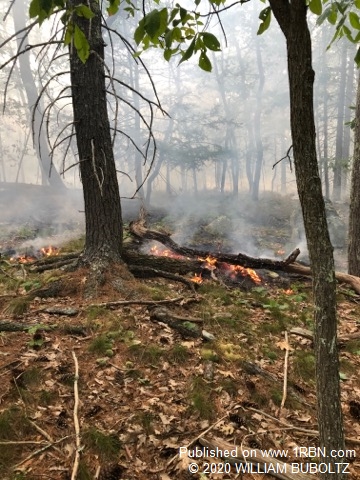 Photo by WILLIAM BUBOLTZ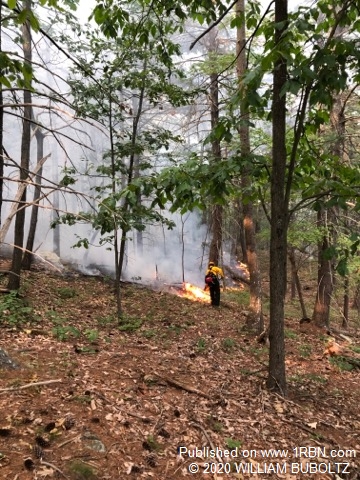 Photo by WILLIAM BUBOLTZ
With the work day winding down it was a relieving sight to see fire crews coming down the mountain and demobilizing back to the staging area. After fighting steep treacherous terrain, heat, rain, bees, rattlesnakes, limited visibility, fatigue and most of all, THE FIRE, we can now say that this fire is 100% contained. Incident Commanders met at the end of the day and made a decision to wrap up the bulk of operations based on expert reporting from field crew bosses and the operations section chief. The cause and origin of the fire remains under investigation at this time. A full detailed report of statistics that will catalogue the events of the fire will be released at a later date. There were no injuries to any first responders or civilians. No structures were damaged or even threatened during the fire event. Damage to property was contained to the 4.6 acres of Mohonk Preserve Ridge and vegetation that caught fire.

The Mohonk Preserve Spring Farm Trailhead is now open to its full capabilities. Cragswood Road has been reopened to all traffic with the exception of the turn around at the end which will remain closed while operations continue to wind down over the weekend. The NYS Forest Rangers will be remaining onsite to continue monitoring the site and patrol the area. A list of all the departments that participated in this event is as follows: Gardiner FD, Highland FD, Walker Valley FD, Accord FD, Esopus FD, Tillson FD, Modena FD, Ulster Hose FD, Marlborough FD, Bloomington FD, Rifton FD, New Paltz FD, New Paltz Rescue Squad, New Paltz Police Department, Ulster County Sheriff's Department, Ulster County Department of Emergency Services and Emergency Management, NYS Forest Rangers, Mohonk Preserve Rangers, NYC Department of Environmental Protection, Mohonk Mountain House, Town of NP Highway dept, Village of NP DPW, New Paltz FD Auxiliary and NY State Police Aviation.

The duration of the fire event lasted roughly two and a half days and will continue to be monitored by local authorities. The amount of coordination and skill shown by all the agencies above is what made this fire containment happen swiftly and without issue. Fire Chief Wirthmann on behalf of the New Paltz Fire Department wants to thank all parties involved in making this fire event a success in limiting the amount of spread which allowed us to preserve countless more acres from potentially perishing.

The Public information officer for this incident remains to be Fire Chief Wirthmann and can be reached at firechief@newpaltzfire.org.

This article is a direct street report from our correspondent and has not been edited by the 1st Responder newsroom.