Selkirk Firefighters Make Quick Work of Raging Bedroom Fire
July 15, 2023 | NEW YORK
JEFFREY BELSCHWINDER, Senior Correspondent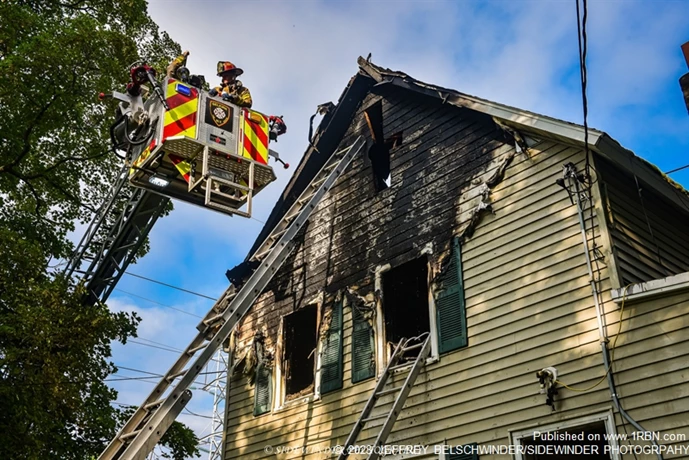 Photo by JEFFREY BELSCHWINDER/SIDEWINDER PHOTOGRPAHY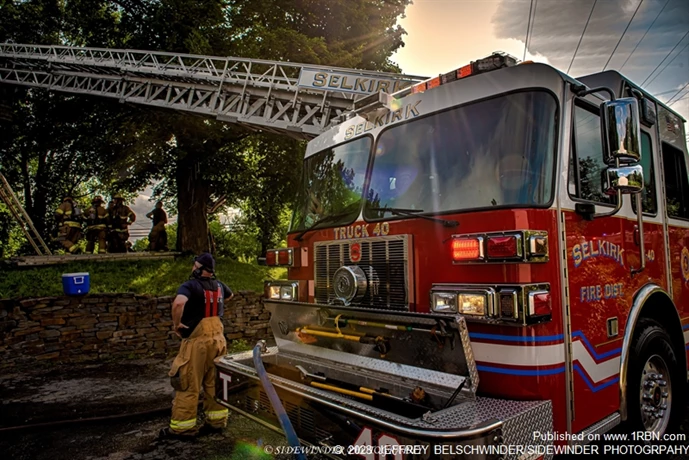 Photo by JEFFREY BELSCHWINDER/SIDEWINDER PHOTOGRPAHY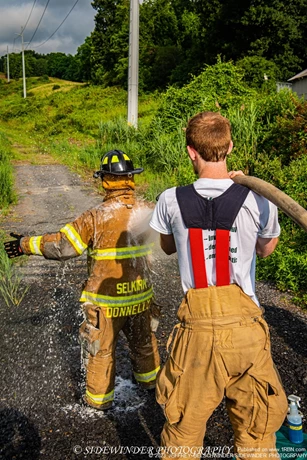 Photo by JEFFREY BELSCHWINDER/SIDEWINDER PHOTOGRPAHY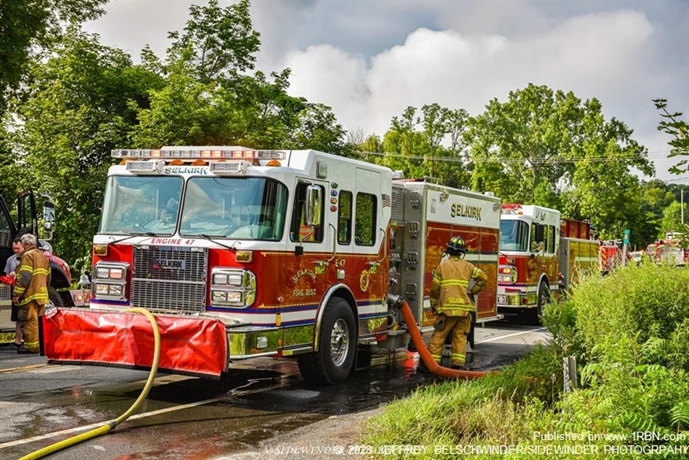 Photo by JEFFREY BELSCHWINDER/SIDEWINDER PHOTOGRPAHY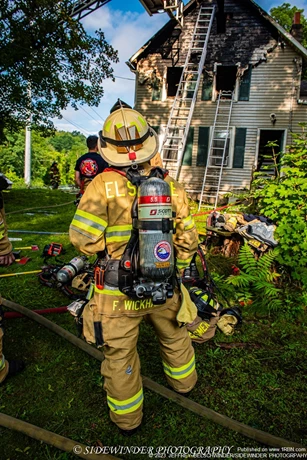 Photo by JEFFREY BELSCHWINDER/SIDEWINDER PHOTOGRPAHY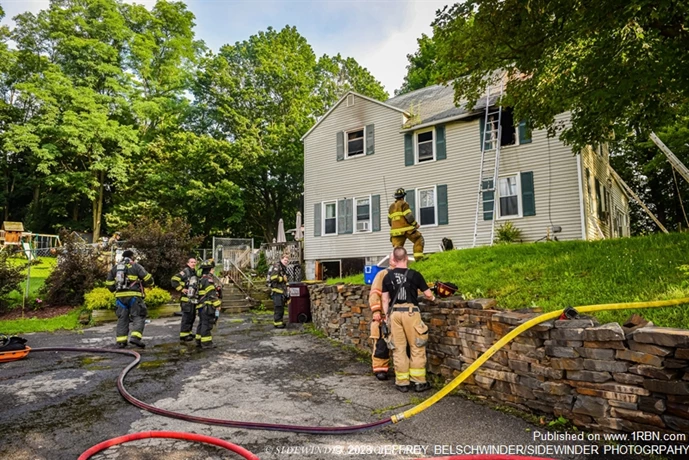 Photo by JEFFREY BELSCHWINDER/SIDEWINDER PHOTOGRPAHY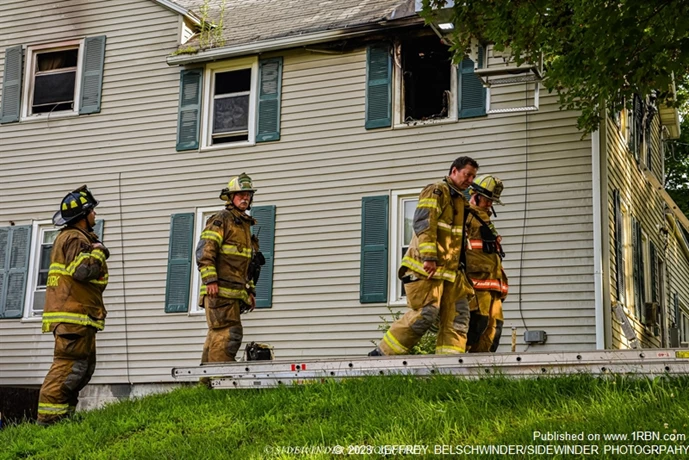 Photo by JEFFREY BELSCHWINDER/SIDEWINDER PHOTOGRPAHY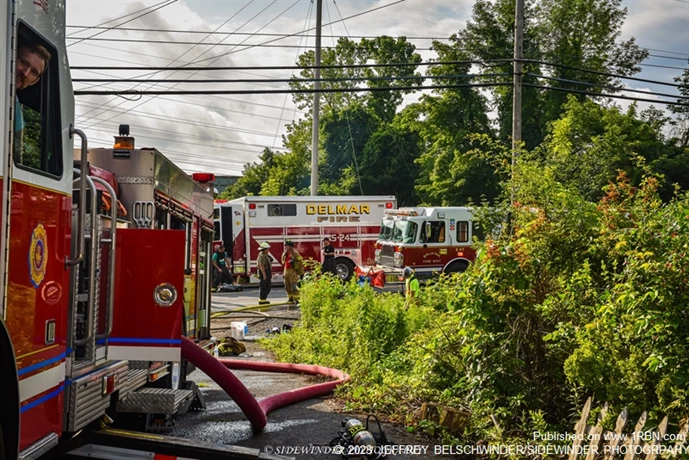 Photo by JEFFREY BELSCHWINDER/SIDEWINDER PHOTOGRPAHY
This article is a direct street report from our correspondent and has not been edited by the 1st Responder newsroom.
On July 15th at 7:00 A.M., the Bethlehem Police Department Community Center notified police units that the fire department was responding to 201 River Rd. for a confirmed working structure fire. The dispatcher notified responding units that everyone was accounted for and out of the house, except for two cats. While the fire department was being dispatched, the homeowner raced inside and got his dog out of the home safely.
The Selkirk, Elsmere, Delmar and North Bethlehem Fire Departments, and the Town of Bethlehem FAST, responded to the scene. Car 29–03 arrived on scene and notified the dispatcher that he had a Signal 30 working structure fire with heavy smoke showing from the second-floor. Command notified the first arriving truck company to take the driveway and deploy a hand line to the front door.
Firefighters quickly made their way to the front of the structure and had heavy fire pushing from the upstairs bedroom out of the 'Alpha' side. Firefighters conducted a transitional attack on the fire. Command had Engine 41 take the front of the house where there was a hydrant in the front. Additional crew members on board of the engine company made their way up to the members of the truck company and then made their way upstairs where they encountered a significant fire condition with heavy smoke and fire on the second-floor in the affected bedroom.
Firefighters began to conduct an aggressive interior attack to knock down the heavy fire condition while additional firefighters arrived on scene and assisted with getting the homeowners' bearded dragon out. Firefighters from the truck company made their way up into the bucket and onto the roof and began to vent the structure. As firefighters were working inside the building knocking down remaining hot spots, additional firefighters conducted extensive overhaul on the second-floor. Firefighters conducted a secondary search of the home and were able to confirm that everyone was out of the structure. Unfortunately, during that search, firefighters discovered the family's cat that did not survive. 
Firefighters remained on scene for an extended period of time and had River Road shut down to all traffic as they had large diameter hose across the roadway. No injuries were reported and the fire is currently under investigation.