Rensselaer County Sheriffs Deputies To The Rescue
July 31, 2023 | NEW YORK
JEFFREY BELSCHWINDER, Senior Correspondent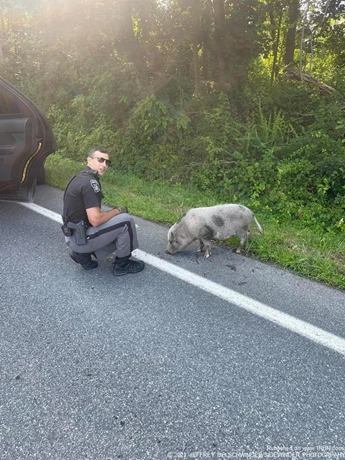 Photo by JEFFREY BELSCHWINDER/SIDEWINDER PHOTOGRPAHY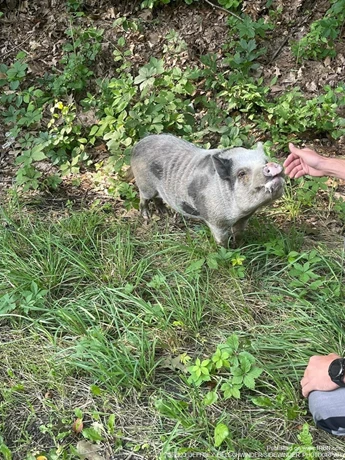 Photo by JEFFREY BELSCHWINDER/SIDEWINDER PHOTOGRPAHY
This article is a direct street report from our correspondent and has not been edited by the 1st Responder newsroom.
You won't believe the wild call the Rensselaer County Sheriffs Office handled today! A passerby spotted a mischievous little piggy on the loose, and the Rensselaer County deputies were quick to respond to this barnyard caper!
With hearts full of bravery and a dash of excitement, deputies embarked on their epic quest to save the day! Armed with determination and a few snacks, they embarked on a thrilling pig-hunt to find his owner.And there he was, our adventurous little Gilbert, caught red-hooved in the act of roaming free! But guess what? Gilbert was no swine delinquent; he was just a friendly, fun-loving piglet looking for a good time!
The deputies shared laughs and belly scratches with Gilbert as they waited for his owner to be located. Talk about an adorable standoff! The bond between man and piggy grew stronger with every moment, proving that the Rensselaer County Sheriffs Office is not just about justice, but also compassion and friendship!
Finally, the magical moment arrived when Gilbert's owner arrived, and the reunion was nothing short of heartwarming! Gilbert oinked with joy, knowing he was heading back to the cozy comfort of his sty-sweet-home!
So folks, remember, even in the midst of the Rensselaer County Sheriffs Offices busy days, there's always time for some a heroic rescue! Rensselaer County, where the Sheriffs Office is always ready to handle any case, big or small, with a smile and a snort!