Rapid knockdown By Watervliet Firefighters On A Sixth Avenue Fire
July 30, 2023 | NEW YORK
JEFFREY BELSCHWINDER, Senior Correspondent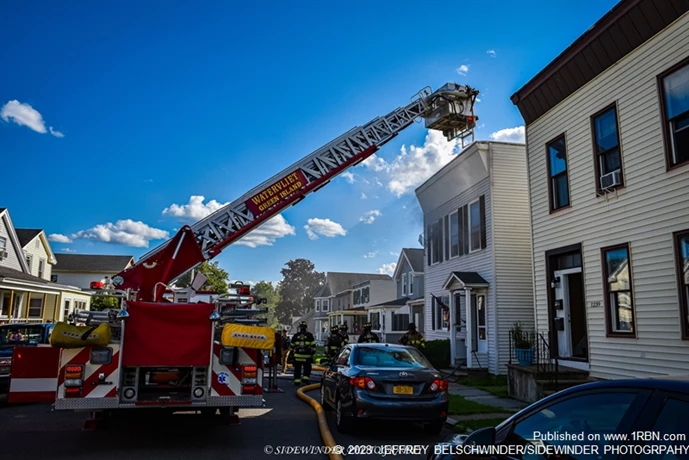 Photo by JEFFREY BELSCHWINDER/SIDEWINDER PHOTOGRPAHY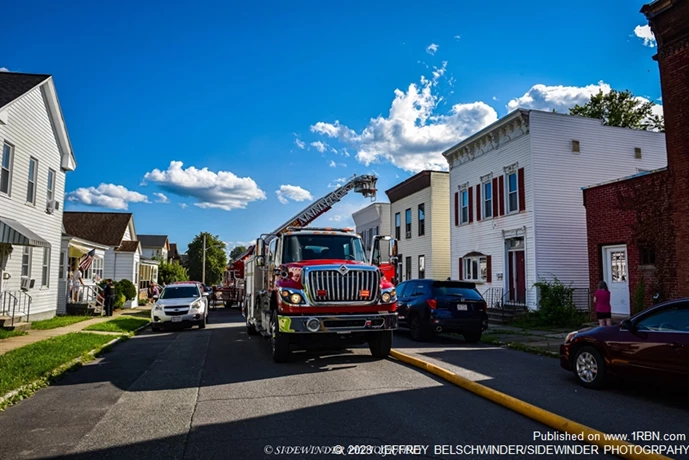 Photo by JEFFREY BELSCHWINDER/SIDEWINDER PHOTOGRPAHY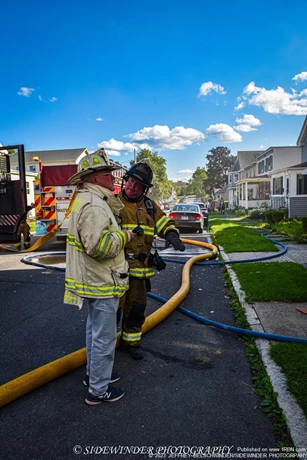 Photo by JEFFREY BELSCHWINDER/SIDEWINDER PHOTOGRPAHY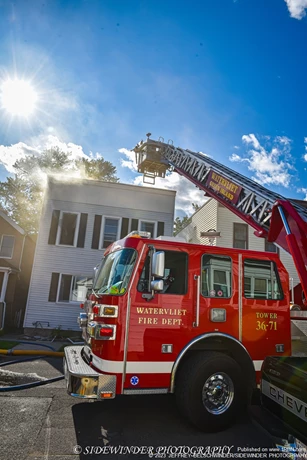 Photo by JEFFREY BELSCHWINDER/SIDEWINDER PHOTOGRPAHY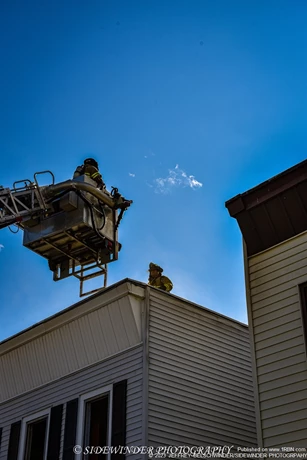 Photo by JEFFREY BELSCHWINDER/SIDEWINDER PHOTOGRPAHY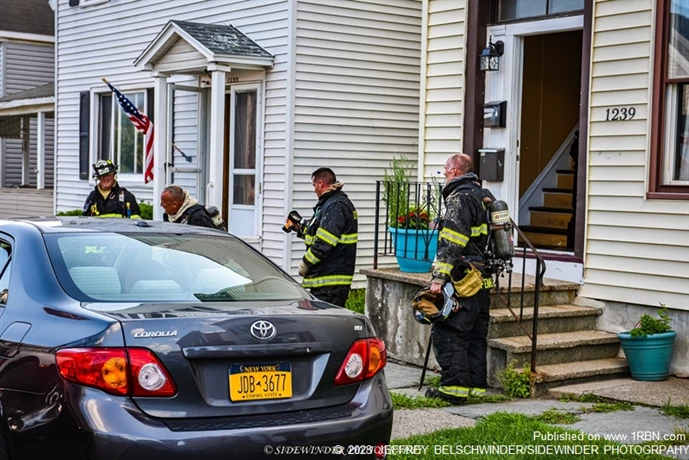 Photo by JEFFREY BELSCHWINDER/SIDEWINDER PHOTOGRPAHY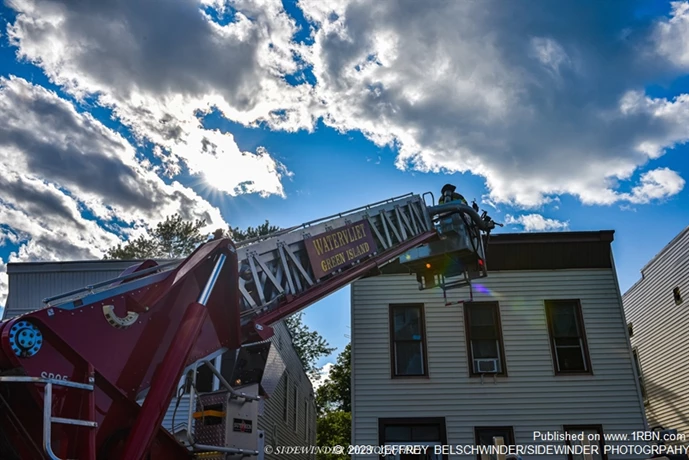 Photo by JEFFREY BELSCHWINDER/SIDEWINDER PHOTOGRPAHY
This article is a direct street report from our correspondent and has not been edited by the 1st Responder newsroom.
Watervliet, NY - On July 30, 2023, at 4:32 PM, the city of Watervliet's Fire Department along with mutual aid from the Watervliet Arsenal Fire Department, Green Island Fire Department, and Cohoes Fire Department responded to 1233 6th Avenue for a reported structure fire. The caller reported they are seeing smoke coming from the second-story portion of the home and there was yelling inside of the home that there was fire of some type.
Upon arrival from the first arriving engine and truck company from the city of Watervliet, the officer on scene immediately transmitted the signal thirty for a working structure fire as he had a two-story wood frame structure with heavy smoke coming from the second floor. Firefighters without hesitation immediately made entry to the home and began to make sure everyone was out of the structure. Upon further exploration they discovered they had a working fire on the second floor in the rear kitchen area. Firefighters deployed a hand line to the second floor of the structure as firefighters on the roof began to conduct ventilation. Firefighters began to pull the ceiling around the area where they had the fire condition.
Within minutes firefighters had the incident completely under control. Firefighters on the second floor had a significant smoke condition throughout the building and began to vent the windows of the home. Firefighters conducted a secondary search of the home and while doing so command requested a full recall for the second and third platoon for the city of Cohoes, a recall for manpower for the city of Watervliet, and a recall for the Village of Green Island Fire Department. Firefighters on the second floor continued to conduct overhaul of the fire area. Command requested New York State Office of Fire Prevention and Control to the scene with the Fire Investigator's to determine the cause of the fire. No injuries were reported, and firefighters went back into service about one hour later.