Narcotics Dealers House Raided Before College Students Return For The Semester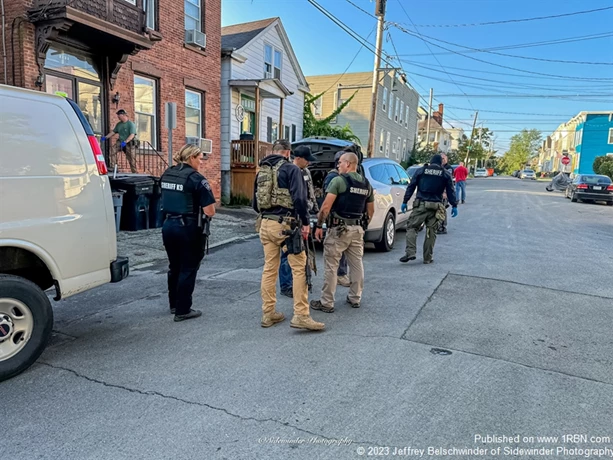 Photo by Jeffrey Belschwinder of Sidewinder Photography Rensselaer County Sheriffs Office Criminal Investigation unit processing the scene of a search warrant in the city of Troy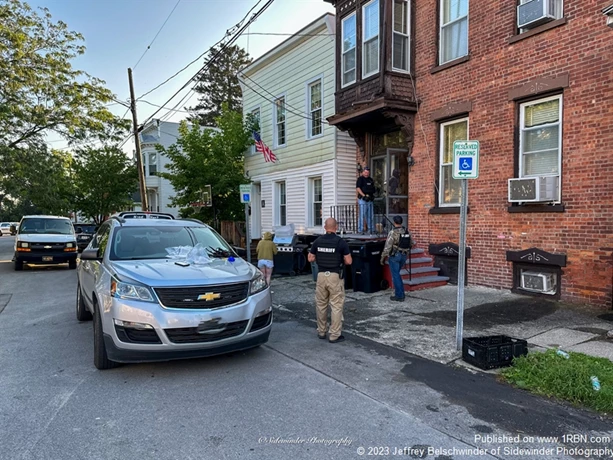 Photo by Jeffrey Belschwinder of Sidewinder Photography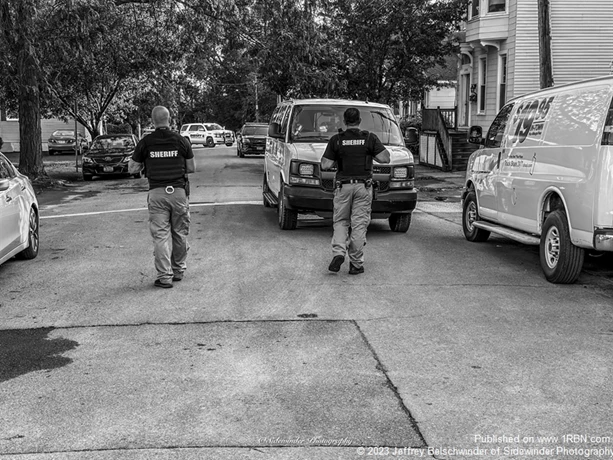 Photo by Jeffrey Belschwinder of Sidewinder Photography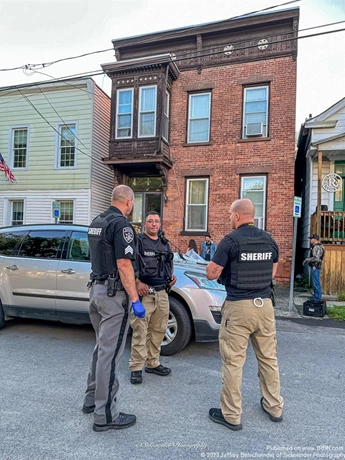 Photo by Jeffrey Belschwinder of Sidewinder Photography
This article is a direct street report from our correspondent and has not been edited by the 1st Responder newsroom.
Rensselaer County Sheriffs Office Takes Out A Narcotics Dealers House In A RPI Neighborhood Before College Students Return For The Semester
Troy, NY
With the Capital Region facing a significant uptick in drug overdoses and quality of life issues, In the predawn hours of the morning of August 11th 2023, the Rensselaer County Sheriffs Office's Criminal Investigation Unit and Emergency Services Unit conducted a narcotics search warrant execution at 2238 14th Street near the Rensselaer Polytechnic Institute College to knock out one of the neighborhoods biggest problems. Members of the emergency services unit and criminal investigation unit shut down the street on both ends and stacked up on the door and hit the target house with prodigious force. Within minutes the two units had all of the suspects and occupants detained. Deputies not wasting anytime began to search the house and came up with narcotics. Deputies called for the City of Troy's code enforcement officer to the scene as the house was in execrable condition. 
Deputies outside the home processed all nine of the individual's removed from the house involved in the search warrant. Evidence technicians processed the scene for all of the evidence that was located inside the home. Around 8:30AM the street was reopened and units were clearing the scene. The target house has been a problem house for an extended period of time in this student filled neighborhood and the Rensselaer County Sheriffs Office's Criminal investigation unit is dedicated to cleaning up problem houses around Rensselaer County especially the ones that are dealing poisonous narcotics to the community at large. No other police agencies were involved in this narcotics search warrant. No injuries were reported. The house was shut down by code enforcement due to execrable condition. 
Committed unwaveringly to the public's safety, the Rensselaer County Sheriff's Office stands resolute. If the community possess knowledge about the presence of narcotics dealers within their vicinity, causing disruptions to their quality of life, the Rensselaer County Sheriffs Office wholeheartedly urge them to contact them. Reach out to the Rensselaer County Sheriff's Office tip line, becoming an active force in the revitalization of our county's streets. Empower change by dialing 518-270-0128, because a safer Rensselaer County begins with you.