Shooter Still On The Loose As Another Person Is Hit By Gun Fire In Downtown Troy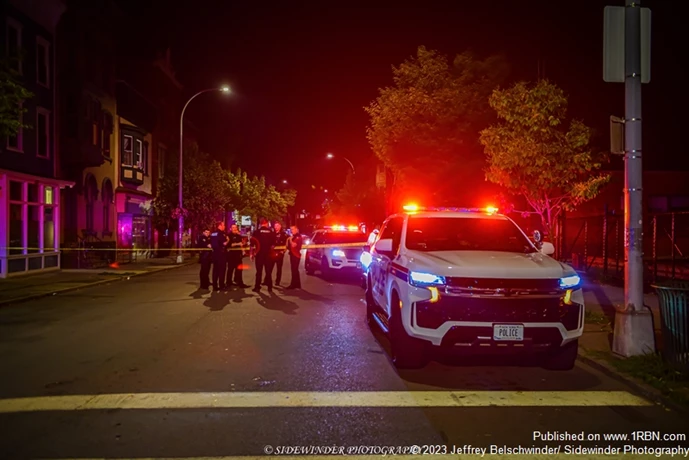 Photo by Jeffrey Belschwinder/ Sidewinder PhotographyTroy Police Holding Down The Crime Scene On 4th Street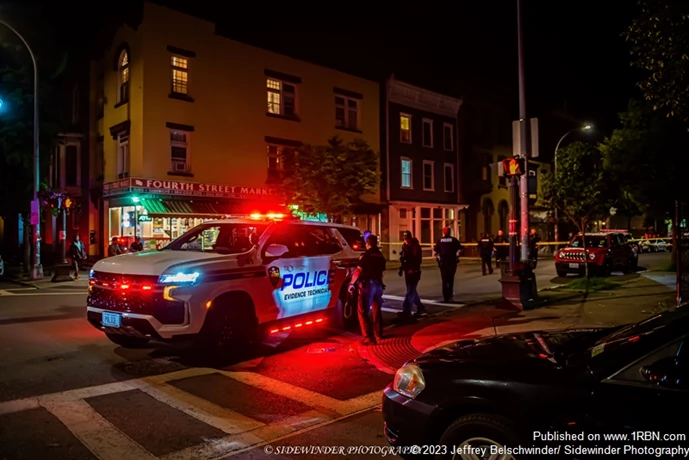 Photo by Jeffrey Belschwinder/ Sidewinder Photography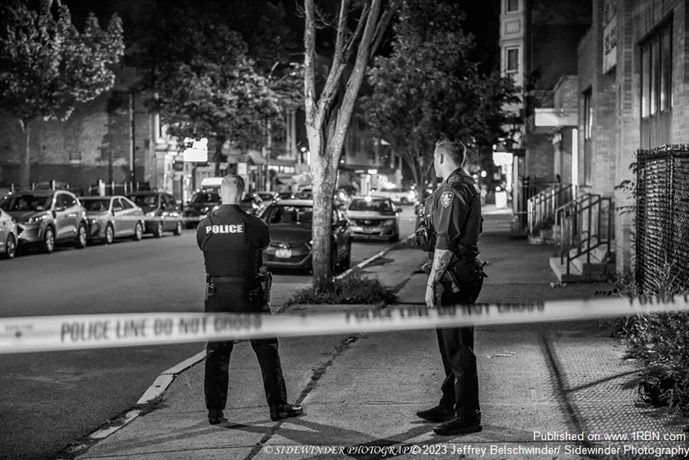 Photo by Jeffrey Belschwinder/ Sidewinder Photography
This article is a direct street report from our correspondent and has not been edited by the 1st Responder newsroom.
On August 4, 2023, at 9:10 PM, the City of Troy's Police Department was dispatched to the area of Fourth Street and Congress Street for a reported shots fired incident. Upon arrival officers discovered multiple shell casings in front of 104 4th Street. Multiple units quickly stormed the area. Officers on scene began to canvas the area for additional evidence and look for the shooter. Residents in the area reported hearing five gunshots and there were numerous witnesses due to the location of this shots fired incident in downtown Troy. Multiple individuals heard the gunshots and called 911 afterword's.
Police cordoned off the area, shutdown Fourth Street, and continued their investigation into the shots fired incident. Evidence technicians process the crime scene and continue to look for evidence. Later that evening a female gunshot wound victim came into the hospital and had a gunshot wound to her lower arm. Troy Police evidence technicians and detectives made their way up to the hospital to interview the gunshot wound victim. The victim cooperating with police at the hospital, detectives believes that she was a targeted victim of the shooter. The location of this shooting is in one of the busiest areas of downtown Troy and near some of the City of Troy's most notorious pizzerias. During the incident police that arrived on scene did not come up with the shooter even with the significant number of cameras in downtown Troy that normally capture the violent incidences. The shooter is still at large, and Troy police have yet to release any type of description of the shooter so the public can remain vigilant.
This is the second incident in busy downtown Troy near Congress Street in the last eight days where a person has been hit by gunfire and sent to the hospital. From the last previous incident in the city of Troy the shooter has yet to be captured and still remains on the loose to this day. Troy Police have had numerous other shootings and shots fired incidents and a large majority of the incidents have yet to be solved and individuals brought to justic,