Four Firefighters Injured at Three-Alarm Fire in Manchester
August 02, 2022 | NEW HAMPSHIRE
JAY HEATH, Correspondent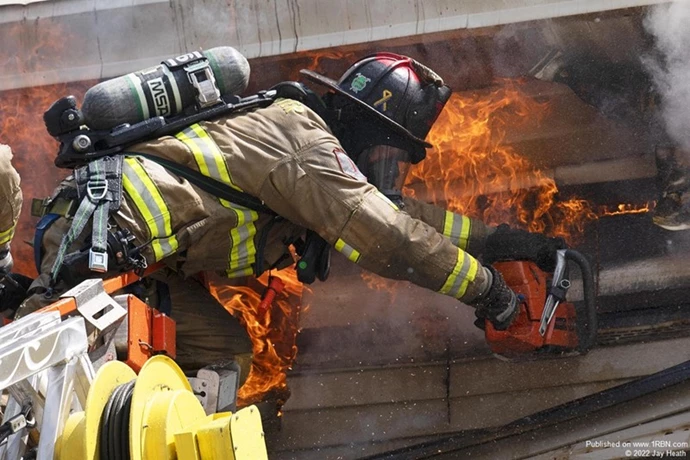 Photo by Jay Heath A Manchester Truck 1 firefighter battles heavy fire to open up the eves during the 3-alarm fire Tuesday afternoon.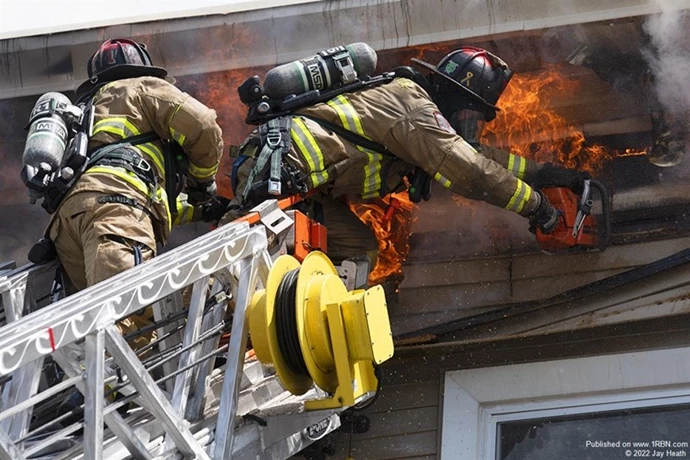 Photo by Jay Heath The fire was fought by over 125 city firefighters in this large 12-unit apartment building. Truck 1 firefighters are pictured here opening up the eaves.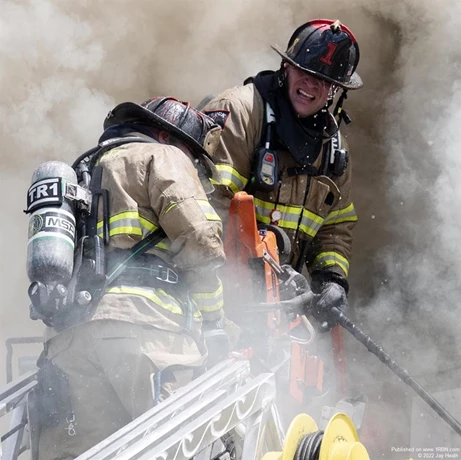 Photo by Jay Heath City firefighters battled heavy fire and smoke !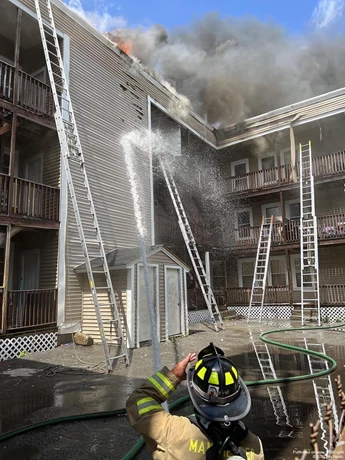 Photo by Jay Heath The large apartment building had a courtyard in the center section were firefighters conducted searches and battled heavy fire.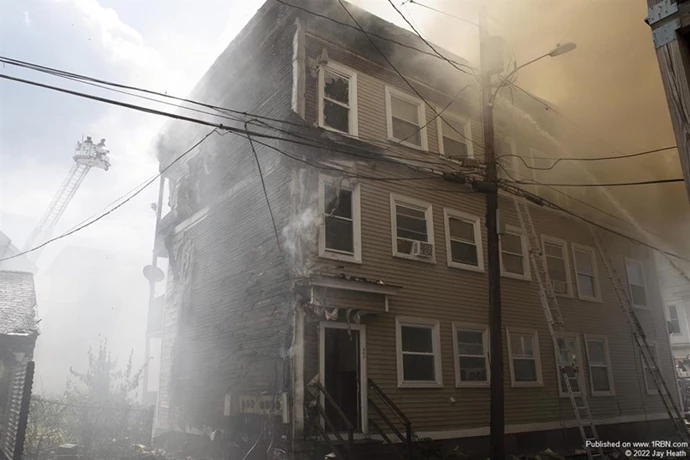 Photo by Jay Heath The fire, believed to have started in trash cans up against this side of the building, had already extended into the cockloft when first due companies arrived.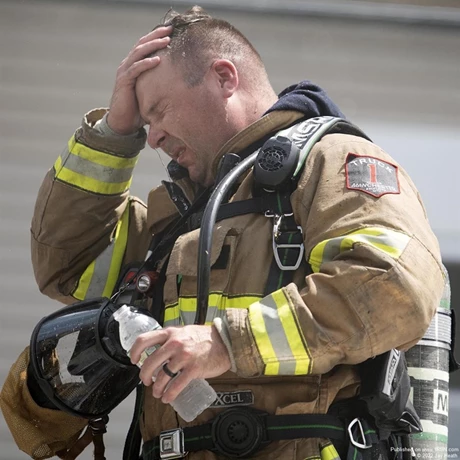 Photo by Jay Heath Truck 1 Lieut TJ Burkush takes a break as firefighters battled temperatures well into the 90's.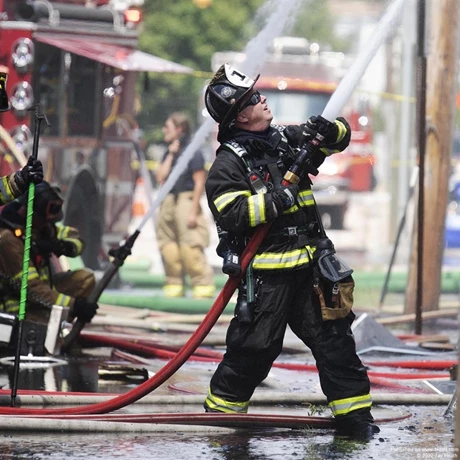 Photo by Jay Heath Numerous hand-lines and four ladder pipes operated during the fire.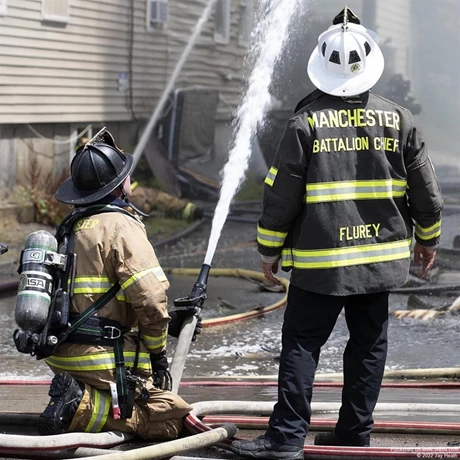 Photo by Jay Heath Battalion Chief Flurey oversee's operations during the 3-alarm fire.
This article is a direct street report from our correspondent and has not been edited by the 1st Responder newsroom.
MANCHESTER, NH - Four city firefighters suffered minor injuries while battling a three-alarm fire on Tuesday afternoon, August 2nd, and a 20,000-square-foot 12-unit apartment building located on Beech St., between Monadnock Lane and Merrimack Street.

The Box was transmitted at 11:56 A.M. reporting a building fire at 463 Beech Street, and first arriving Truck 1 reported heavy fire showing in the rear of the building. The fire had already extended up the exterior of the building and into the cockloft area.

Firefighters conducted searches and an interior attack of the fire as truck companies quickly went to the roof and performed a trench cut, stopping the fire midpoint of the building. All residents who were home at the time escaped unharmed, according to Fire Chief Andre Parent. Second and third alarms were transmitted, and Incident Commander Battalion Chief Flurey also called in all off duty city firefighters.

Firefighters were eventually pulled out of the building as heavy fire poured from the roof and companies went to defensive operations. Numerous hand-lines, four ladder companies along with approximately 125 firefighters battled the fire as temperatures rose into the high 90's. Two firefighters were treated for heat exhaustion, a third for a cut on the hand, and a fourth for an injured shoulder. "We are rotating crews because of the heat," said Chief Parent.

Firefighters saved four cats and two guinea pigs, and fire spread was limited to six of the 12 units due to aggressive firefighting efforts. Fire officials believe the fire started with some trash cans up against the rear of the building. The fire was declared under control at 2:20 P.M. as firefighters battled extensive overhaul operations into the afternoon. Numerous surrounding mutual aid companies covered the city's 10 firehouses during the fire.