DEEP SEATED BRUSH FIRE IN CEDAR HAMMOCK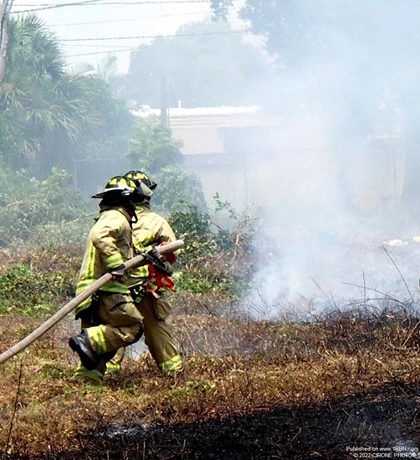 Photo by CIRONE PHOTOSFirefighters hitting the flanks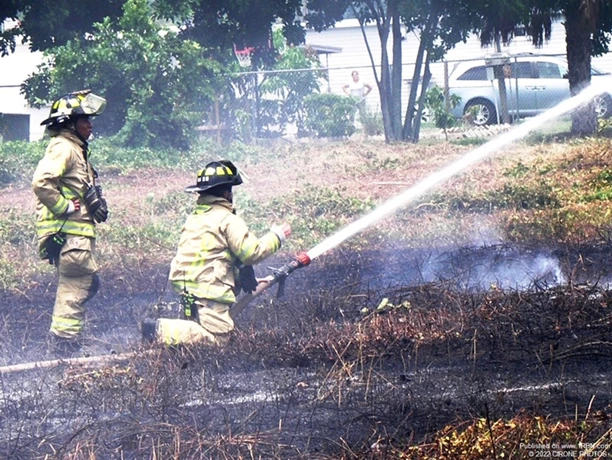 Photo by CIRONE PHOTOSKeeping the fire out of the Mobile home park in the foreground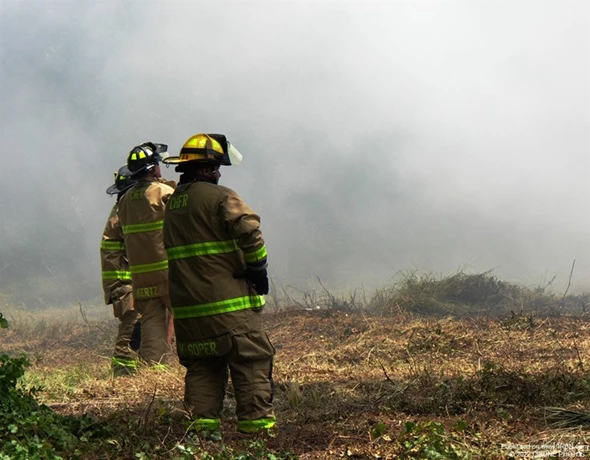 Photo by CIRONE PHOTOSThe area was recently roller chopped which'd caused a heavy smoke condition.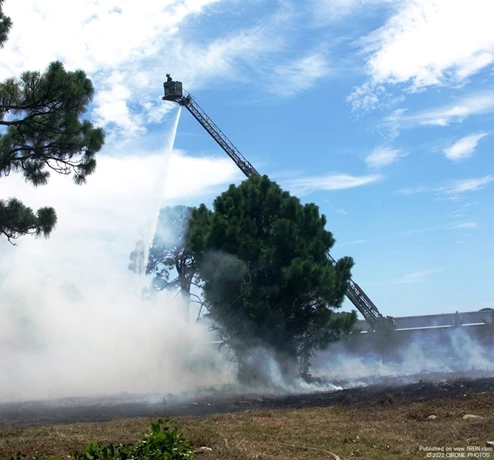 Photo by CIRONE PHOTOSLadder# 219 hitting the head keeping the fire out a big stand of pines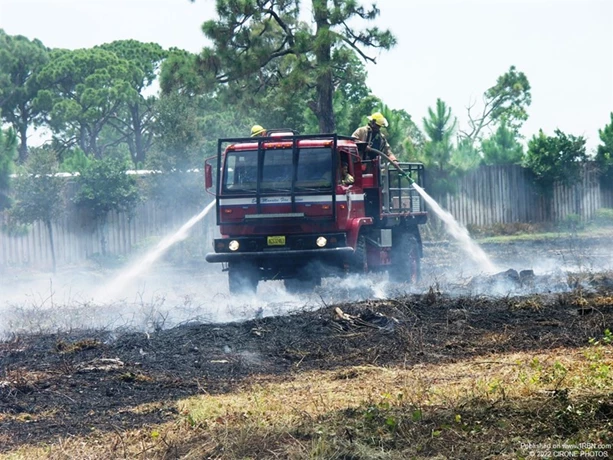 Photo by CIRONE PHOTOSFires knocked East Manatee Brush Unit# 665 hitting hot spots
This article is a direct street report from our correspondent and has not been edited by the 1st Responder newsroom.
As the calendar changed to August the weather from July didn't, record heat and low humidity covered the state. Cedar Hammock Fire District was called to a smoke condition around the 600 Block of 14th Street West, a column of smoke was visible to units while responding. Once on scene unit's had to find a way into the fire, multiple Commercial buildings and a Mobil Home Park were exposures. A deck gun was put in service as Firefighters hand lay hose in to the fire.
East Manatee Fire District was called in Mutual Aid for a Brush Truck. Manatee County EMS set up rehab as the heat index reached over 100 degrees. Around 2.5 acres burned and no improved property was lost.