Pasco County Fire Rescue Firefighter Has Mass Removed from Brain
By COREY DIERDORFF, Correspondent | August 02, 2021 | FLORIDA
Story No. 080221105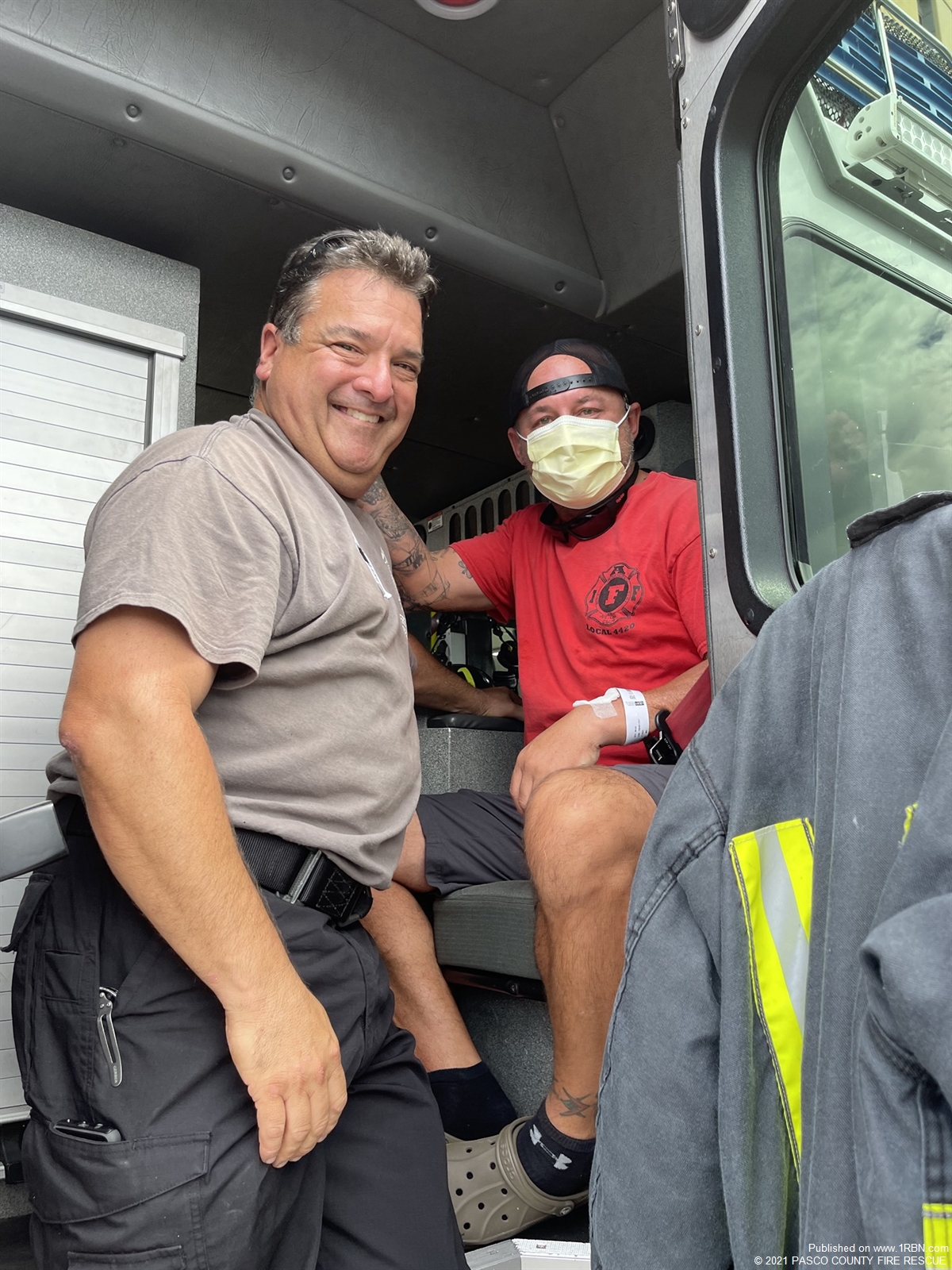 Photo by PASCO COUNTY FIRE RESCUE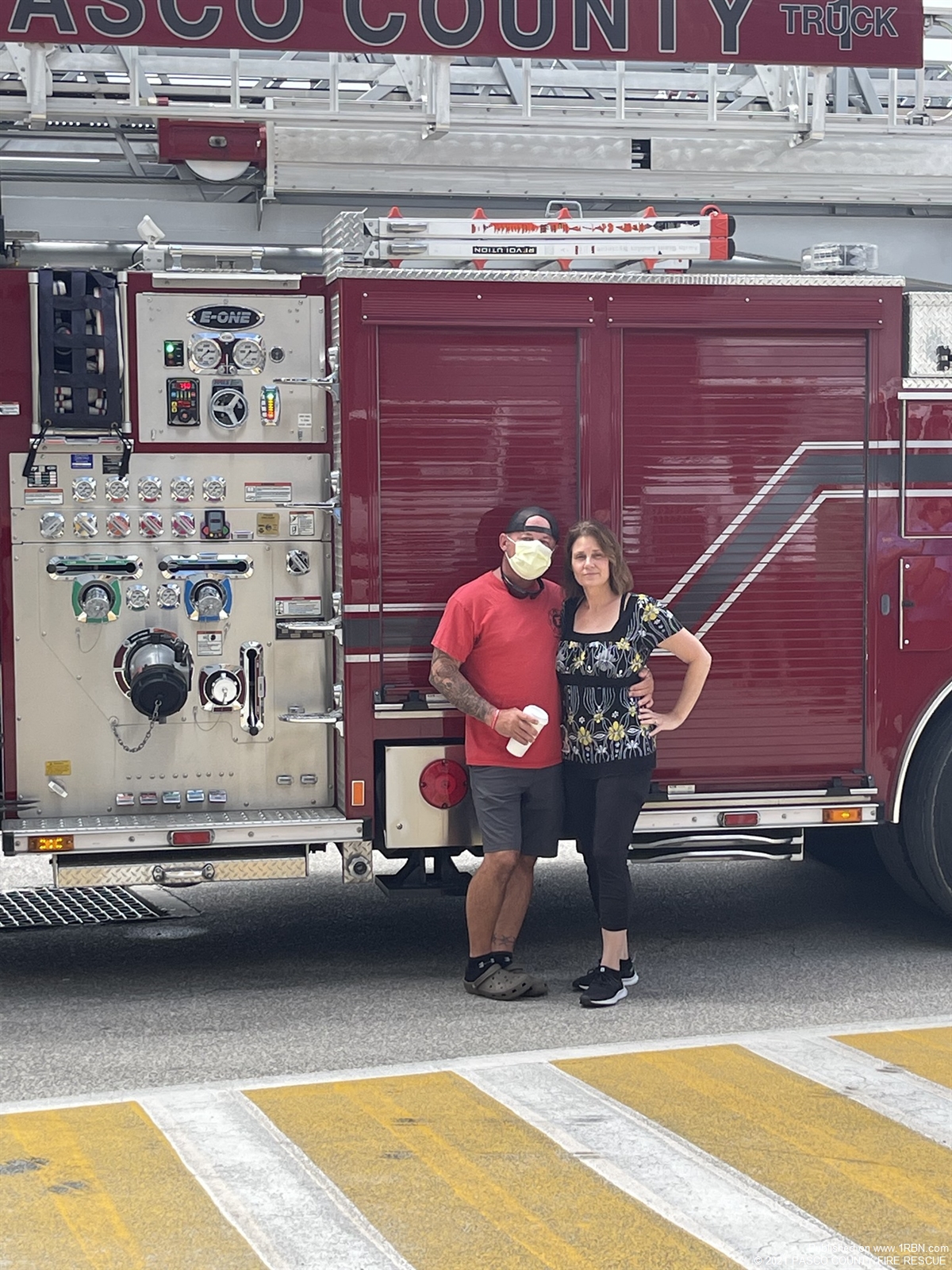 Photo by PASCO COUNTY FIRE RESCUE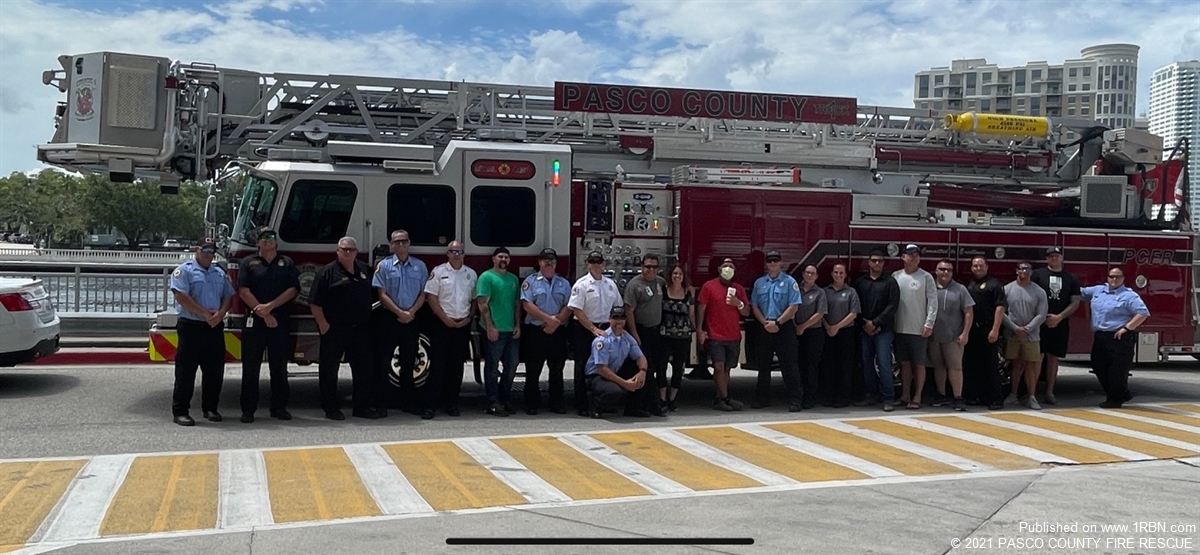 Photo by PASCO COUNTY FIRE RESCUE
The fire service comprises a particular group of individuals who consider themselves a family, and it's no different here at Pasco County Fire Rescue. Recently, our family was delivered some tough news. One of our own was diagnosed with a grade 4 glioblastoma brain tumor causing severe health issues.

Jason Tucker is a Firefighter EMT with Pasco County Fire Rescue. He has been serving the citizens and visitors of Pasco County for over 17 years and proudly holds a position on our special operations team. He is assigned to Truck 1 and is also an alternate for our Decon 1 gear cleaning truck.

Did you know firefighters are 9% more likely to be diagnosed and 14% more likely to die from cancer than the general public? The rise in cancer rates is due to the toxic and hazardous environments that we work in during an emergency. Poisonous black smoke coats firefighters' skin and, if left uncleaned, has been proven to cause cancer.

Firefighter Tucker felt it imperative to help his fellow firefighters prevent job-related cancers and volunteered for our Decon program in 2019. During the time he spent on Decon 1, Firefighter Tucker spoke with current firefighters and our new hire orientation classes on the importance of clean gear. He also spent time teaching firefighters how to quickly wash contaminates off their skin following a fire or hazmat scene.

Firefighter Tucker was rushed to the hospital with stroke symptoms earlier this month. Thankfully he was cleared of the stroke, but doctors found another area of concern during his tests. Doctors located a mass on Firefighter Tucker's brain, and he was rushed to surgery.
We are grateful for the professional and highly skilled staff of surgeons at Tampa General Hospital who took great care in removing the grade 4 glioblastoma tumor from his brain. The operation was a success, and Firefighter Tucker was met with a large crowd of family and firefighters when he was released from the hospital.

There is a long road of treatment and recovery ahead for Firefighter Tucker. He will face a year of radiation and chemotherapy. We stand with you, Firefighter Tucker, and will step up any way needed.

Firefighter Tucker wanted to remind fellow firefighters of the importance of constantly cleaning their gear to prevent cancer. While he has a rough road ahead of him, Firefighter Tucker continues to have a positive attitude.

This article is a direct street report from our correspondent and has not been edited by the 1st Responder newsroom.