Miller Hose Battles Working House Fire, Calling in Mutual Aid
By STEPHEN WALLACE, Senior Correspondent | July 31, 2020 | NEW YORK
Story No. 073120107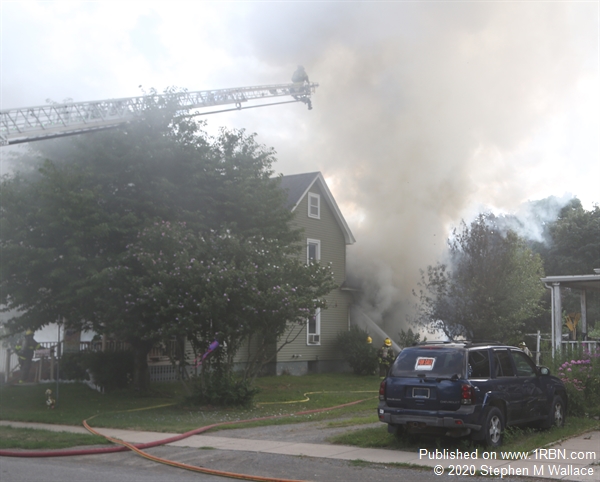 Photo by Stephen M WallaceHeavy smoked poured from the house.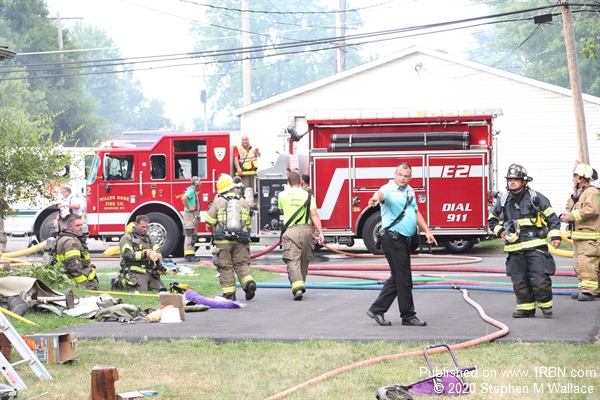 Photo by Stephen M WallaceChief Jason Coleman, in blue, was like an energizer battery man keeping track of the scene.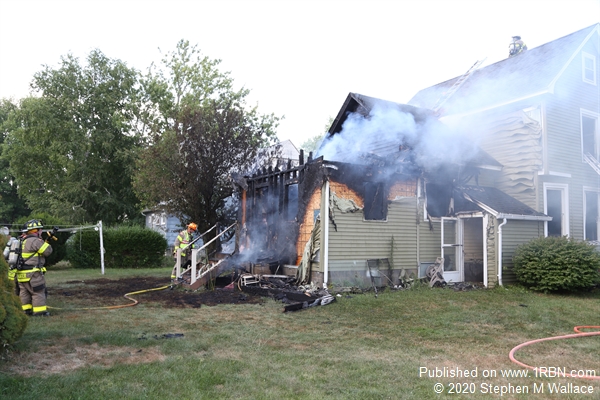 Photo by Stephen M WallaceThe rear of the house was engulfed when companies arrived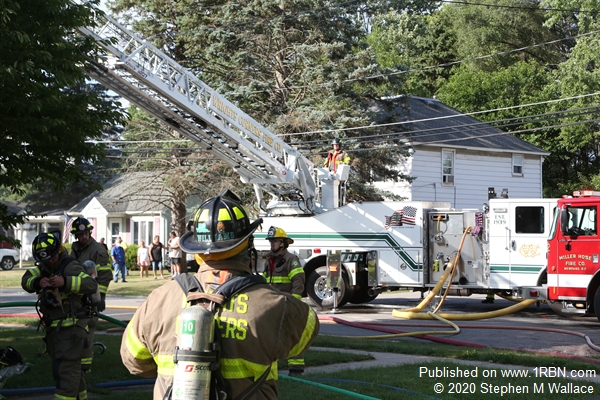 Photo by Stephen M WallaceWrights Corners High Attack Team got to the scene and hit the the fire from the topo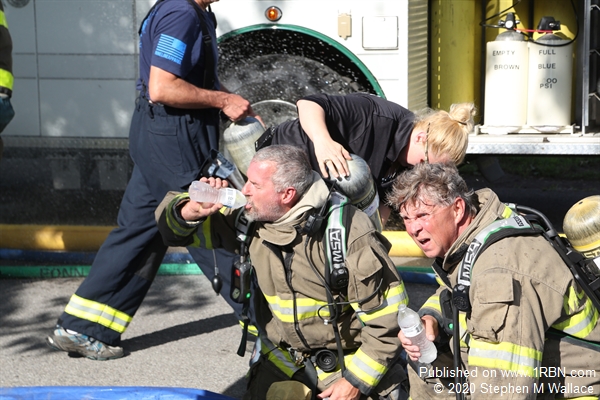 Photo by Stephen M WallaceAir Bottle change and hydration was a must on this humid day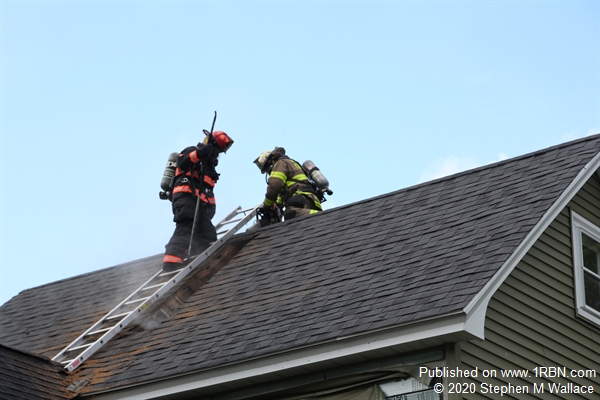 Photo by Stephen M WallaceThe saws chewed at the roof to allow the heat and smoke to escape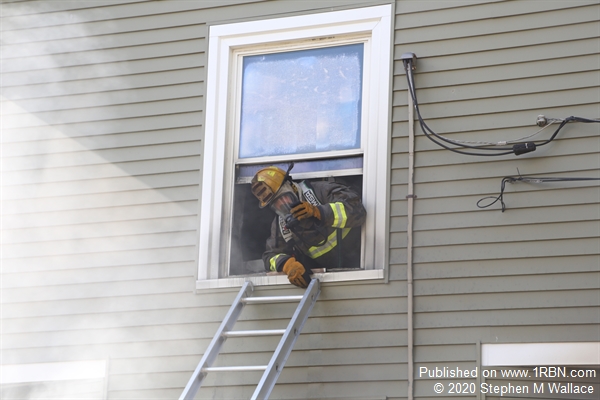 Photo by Stephen M WallaceSpecialized inside attack firefighter notifies Chief Coleman of the situation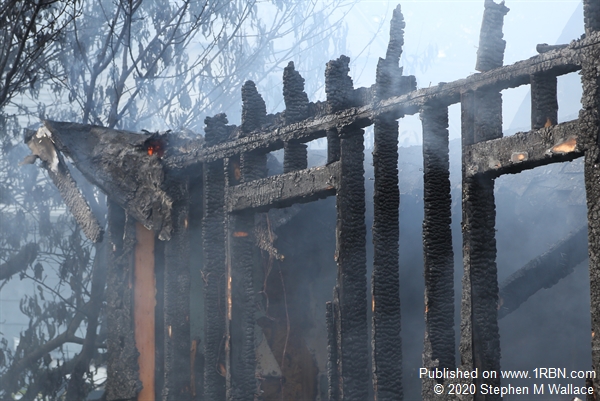 Photo by Stephen M WallaceThe wood was burned through before crews even got the call
Newfane, NY - Miller Hose responded to the report of a working house fire at 2766 West Ave. in Newfane on July 31st.

Chief Jason Coleman responded directly to the scene, and the intense fire and smoke was already producing a massive black header that could be seen for miles. Mutual aid alarms went out right away for Olcott Fire Co. to the scene, and Wrights Corners Fire Co. High Attack fire team and their aerial to the scene.

Chief Coleman requested all manpower from all three companies to the scene, as he was battling a working structure fire with an engulfed rear structure, and heavy smoke and fire in the middle section of this two-story home along with extreme heat and humid conditions.

WC rolled their aerial in and got it up, and also dropped a feed line to one of Millers Hose's primary attack engines. Chief Coleman already had one of his primary specialized interior attack teams in and hitting the fire hard. Lines from all companies were pulled off various trucks, a rear, side, and above attack was also conducted. Chief Coleman made sure that all of his crews knew where each other's were to prevent being hit by a stray main stream.

As fire personnel exited to change bottles they quickly rehydrated and got evaluated before going back on the attack. During the battle a hydrant at one of the corners let loose, sending a stream of water in the air, but it did not effect the fire attack. Ladders were quickly put alongside the structure and roof ventilating specialists took power saws to the roof in an effort to release the trapped heat and smoke.

Wrights Corners Chief JJ" Commander" McKnight called in their auxiliary to provide refreshments to all on scene. Niagara County Origin and Cause was called to the scene and the investigation in to the cause of the fire was started as crews brought hot spots under control.

The quick response from all companies kept any other structures from being damaged. Chief Coleman's non-stop full 360 kept his fingers on the pulse of the fire, making sure all members stayed safe.
This article is a direct street report from our correspondent and has not been edited by the 1st Responder newsroom.