Mutual Aid Ambulance Struck While Responding to Rollover in Newfane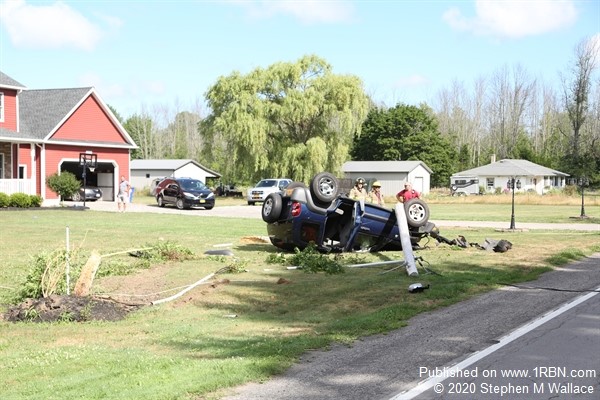 Photo by Stephen M WallaceIt started as a roll over fro Miller Hose Specialized Roll Over Rescue Team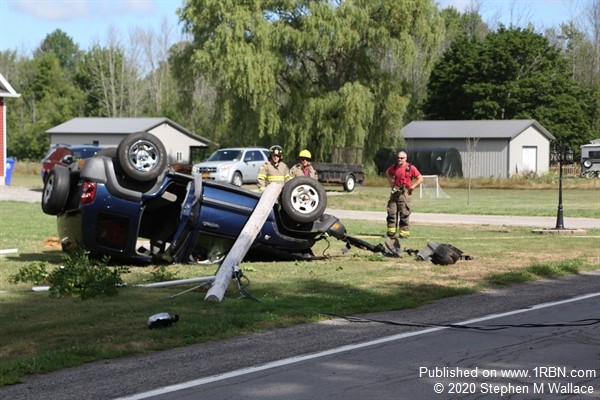 Photo by Stephen M WallaceLive wires were down across the car and the road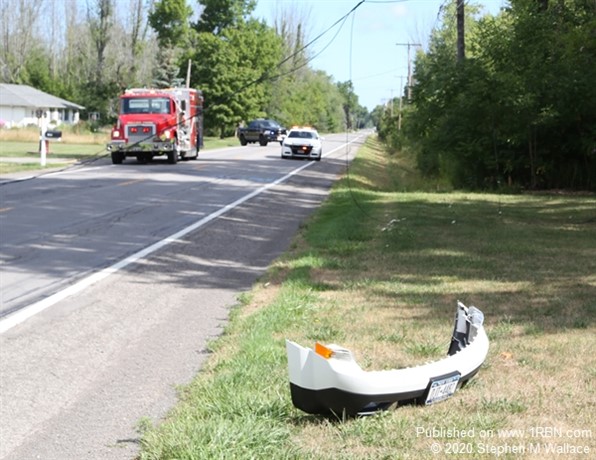 Photo by Stephen M WallaceThe front of the one car was torn off and laid in the yard across the street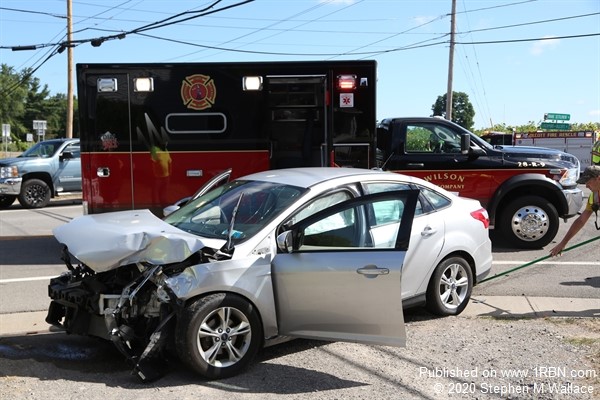 Photo by Stephen M WallaceThe female driver ran a Stop sign and hit Olcott's ambulance that took evasive action to prevent the impact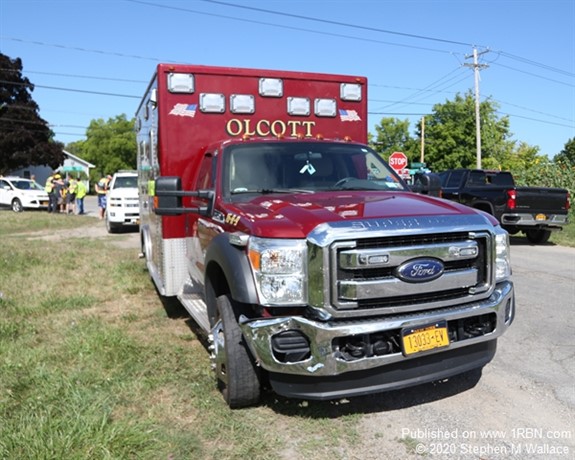 Photo by Stephen M WallaceThe quick response reduced the damage to the ambulance and most likely saved a passenger in the non complaint car from serious injury or death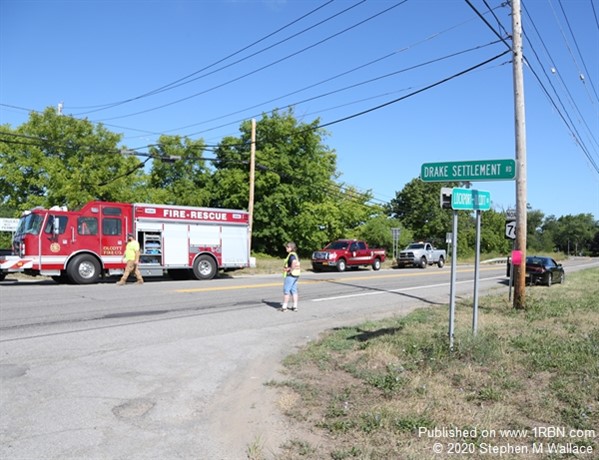 Photo by Stephen M WallaceClear skies and dry roads, and a driver that hits an ambulance with the right away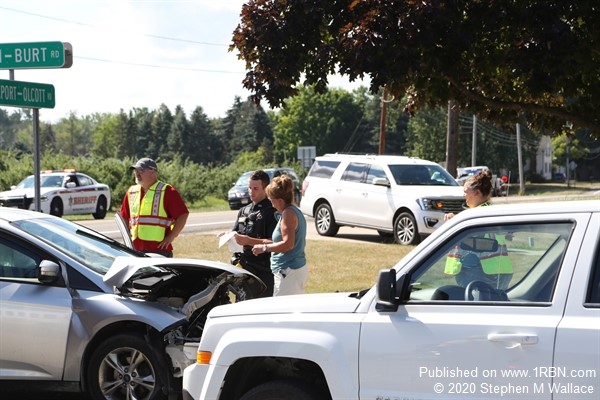 Photo by Stephen M WallaceNiagara County Sheriff Deputies issued a summons at the scene to the female driver of the car that hit the ambulance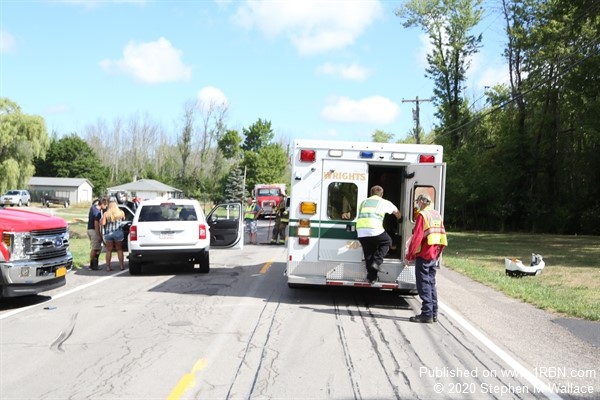 Photo by Stephen M WallaceWrights Corners responded to the roll over with Olcott out of service
This article is a direct street report from our correspondent and has not been edited by the 1st Responder newsroom.
Newfane, NY - Miller Hose responded to the report of a two-car rollover accident in front of 3302 Ewing's Road at 9:50 A.M. on July 31st.

On scene, their incident commander realized he had at least two patients. He also realized that the vehicle that rolled over broke a power pole in half and live wires were across the vehicle and in the road. Wrights Corners Fire Co. was called out for their Fire Police to shut down a number of intersections along with Miller Hose Fire Police. Miller Hose Specialized Roll Over Rescue Team responded to the scene.

A mutual aid tone out was put out for Olcott's Advance Life Support Ambulance to respond to the scene at a PBLS level. Olcott Fire Chief Stephen Miller, along with all of the line officers at Olcott, are sticklers for emergency vehicle operations and qualifications. That above the line standard for driving and paying attention when en-route to emergencies paid off!

Olcott's Ambulance was South on Route 78 within the speed limit heading to the mutual aid request for the rollover car accident with Miller Hose. The driver and crew realized as they approached the intersection at Wilson Burt Road bridge that the car eastbound was going to blow the stop sign. Olcott's highly trained crew took immediate invasive action in an effort to avoid the accident, and yet, stay in a safe lane to prevent any traffic coming north on 78 from being put in danger.

The car slammed head-on into the passenger side extra heavy protective bumper of the ambulance. The ambulance crew immediately got out and checked on the conditions of the car's occupants. The call was put into Niagara County Fire Control immediately, notifying them of the accident. It appeared that the ambulance crews' quick action prevented what could have been a serious T Bone collision with major injuries; just minor injuries and evaluation appeared to be the outcome.

Wilson ambulance was toned out to respond to the ambulance accident, and Wrights Corners ambulance was called into the scene with Miller Hose for the rollover. Both accidents luckily had only minor injuries as an outcome. Fire Police at the accident scene in Olcott had to yell at least a dozen times to slow drivers down who were just hauling through the accident scene like it was nothing.

This was the second time in a week in Niagara County that drivers not paying attention to their surroundings have endangered first responders. Long term, this driver also took the Advance Life Support unit out of service for protection in the North Lake area of Niagara County. The mutual aid system and constant training between these companies make all scenes run smooth, even when the unexpected happens. The extra standards set by Chief Stephen Miller and his line officers could have saved a life in today's incident.