SOUTHERN MANATEE FIRE LIEUTENANT RECEIVES LIVE SAVING AWARD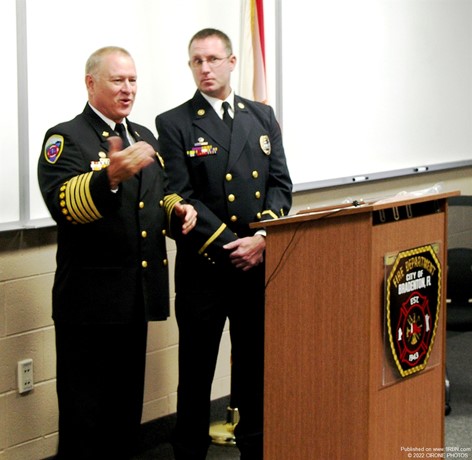 Photo by CIRONE PHOTOSChief Lee Whitehurst of East Manatee Fire District President Chiefs Assn & Lt. Dereck Foss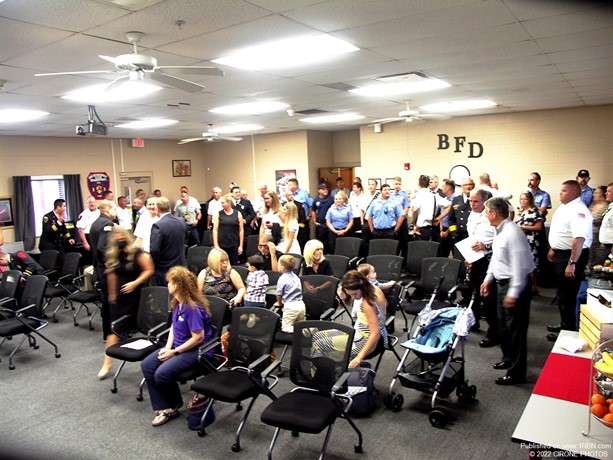 Photo by CIRONE PHOTOSFellow Firefighters, Family, Friends and Dignitaries packed the room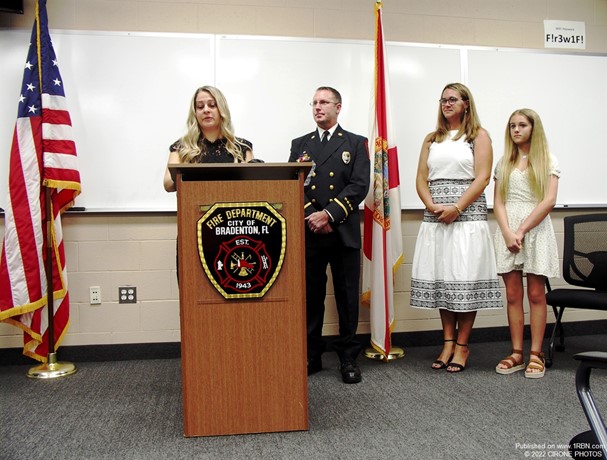 Photo by CIRONE PHOTOSBrianne Baker addresses the audience, and thanks Lt. Foss and his family.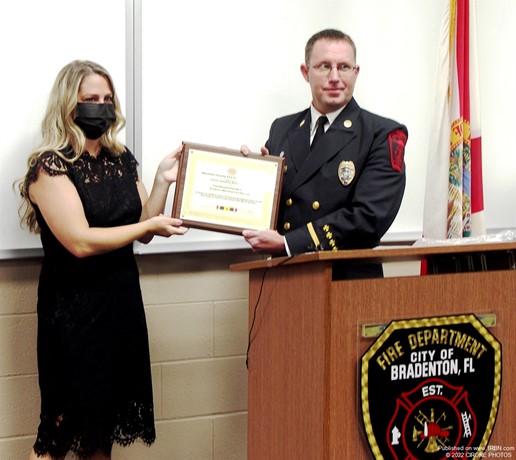 Photo by CIRONE PHOTOSBrianne Baker presents the award to Lt. Foss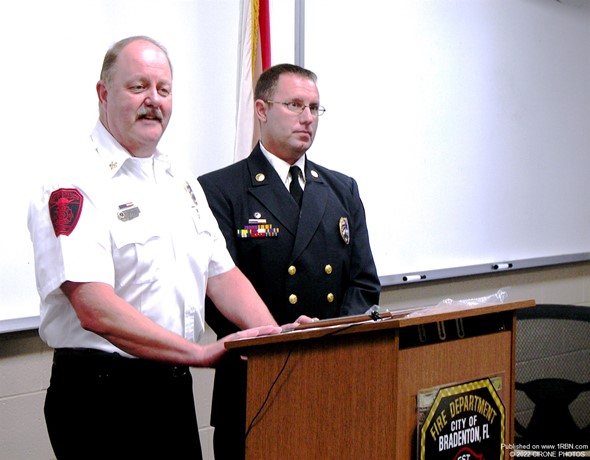 Photo by CIRONE PHOTOSChief Robert Bounds of the Southern Manatee Fire District has a few kind words about Lt. Foss who is on Southern Manatee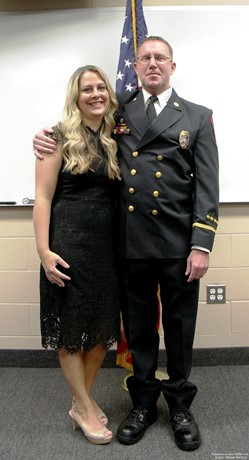 Photo by CIRONE PHOTOSBrianne Baker & Lt. Foss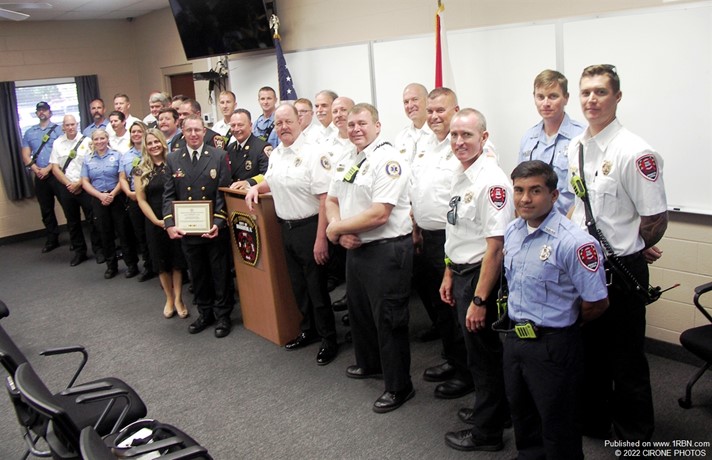 Photo by CIRONE PHOTOSMany Manatee County Departments showed there support.
This article is a direct street report from our correspondent and has not been edited by the 1st Responder newsroom.
When we think of live saving awards, we think of saving people from burning buildings, raging rivers or some kind of other heroic rescue. Manatee County Fire Chiefs Association presented Lt. Derek Foss with the Chief's Gallantry Star for Bravery which has only been given out once before. Lt. Foss donated one of his kidneys to a brother firefighter's wife. Brianne Baker a Nurse in the neonatal intensive care unit at Tampa General Hospital has a kidney disease also with a rare antigen in her blood which brings her chance of finding a kidney from 96% to 4%.
With Brianne's health quickly deteriorating, her husband Battalion Chief Joel Baker put out the word to Manatee County Firefighter for help. Lt. Foss went for the test and came back a perfect match for the donation, there was no doubt he wanted to do it, he checked with his family and next was a phone call to the Baker family. After several tests and knowing the dangers involved with this type of operation the procedure took place on June 2nd. Both Lt. Foss and Brianne are doing well.