Oxford Battles Multiple-Alarm in High Heat
By BERNIE MEEHAN, Senior Correspondent | July 28, 2020 | CONNECTICUT
Story No. 072820100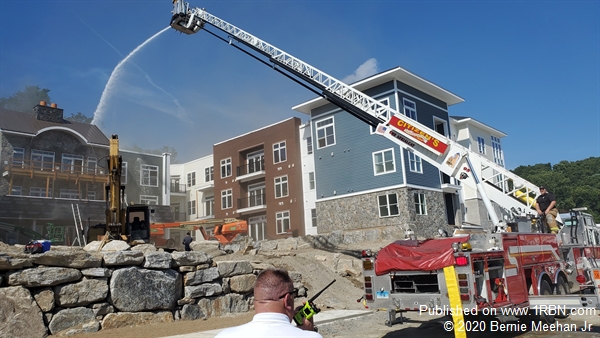 Photo by Bernie Meehan Jr.Seymour Truck 14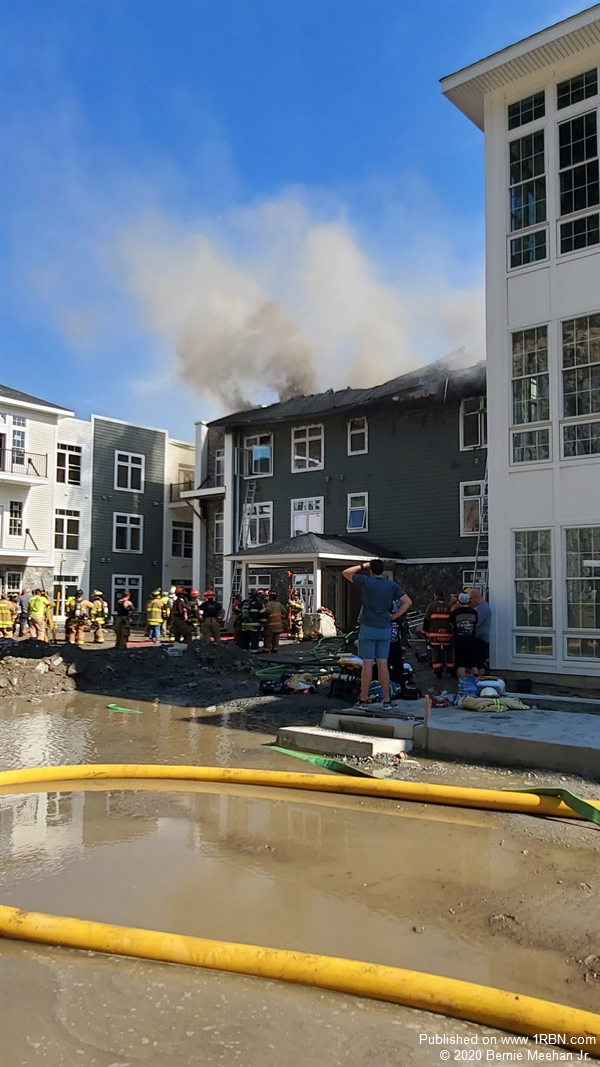 Photo by Bernie Meehan Jr.C Side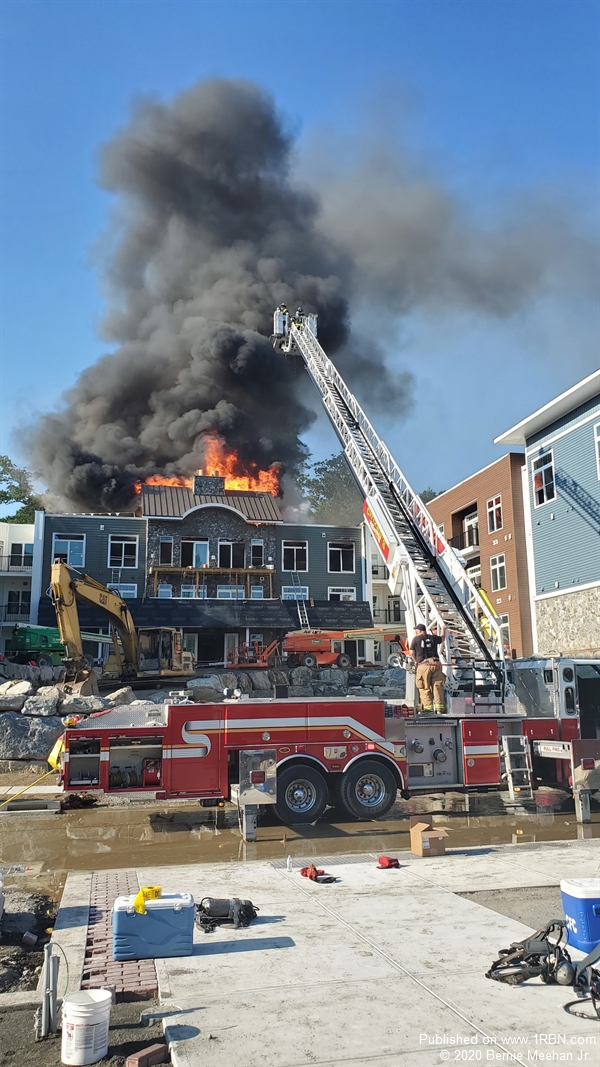 Photo by Bernie Meehan Jr. 'A' side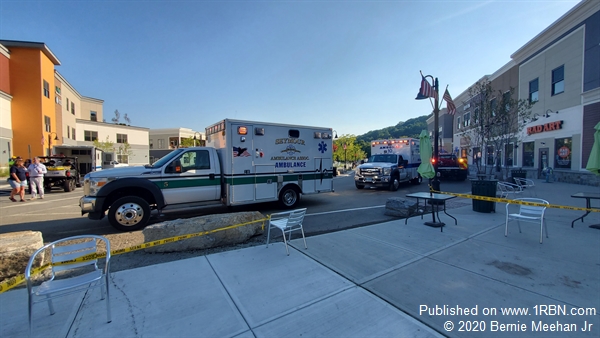 Photo by Bernie Meehan Jr.EMS Area
Oxford, CT - At about 2:00 P.M. on one of the hottest days of 2020, July 28th, the Oxford Fire Department was dispatched to smoke in the area of 350 Center Rock Green, which is a large apartment complex under construction.

While responding, Oxford Car 1 was advised by dispatch that they were receiving multiple calls. He immediately requested the Seymour Tower Ladder to respond, as Oxford's ladder was out for service. Upon arrival, Car 1 found a large, four-story, "H" shaped apartment building with heavy smoke issuing from the fourth floor, in the middle of the "H".

The call was put out for mutual aid companies across the Valley area. Southbury and Beacon Falls were requested for their Aerial Ladders, and numerous other fire companies for assistance. The fire was taking hold of the fourth floor and roof area of the connecting wing between the two large portions of the building.

An aggresive attack from both ends of the wing, as well as exterior attack from master streams and the aerials managed to contain the fire to the connecting wing. Within a short time the roof area collapsed onto the fourth floor, which then required more use of the aerial streams.

The weather was a major factor, with the temperature about 95-degrees with very high humidity. An EMS sector was established as well as Rehab. Numerous EMS agencies across the region were called in to assist with rehab as well as EMS. A couple of firefighters were treated for heat related issues, with a few being transported to the hospital.

Despite all the challenges, the fire was contained to the connecting wing of the "H", which can be contributed to the tremendous efforts of firefighters.
This article is a direct street report from our correspondent and has not been edited by the 1st Responder newsroom.