Ocala Hotel Evacuated After Teen Sets Couch on Fire
July 25, 2023 | FLORIDA
OCALA FIRE RESCUE, Correspondent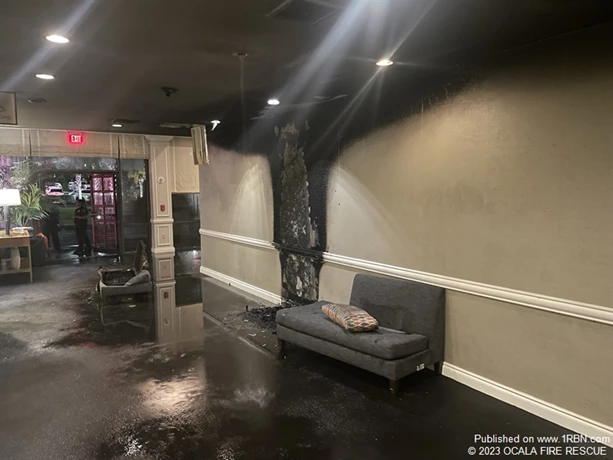 Photo by OCALA FIRE RESCUE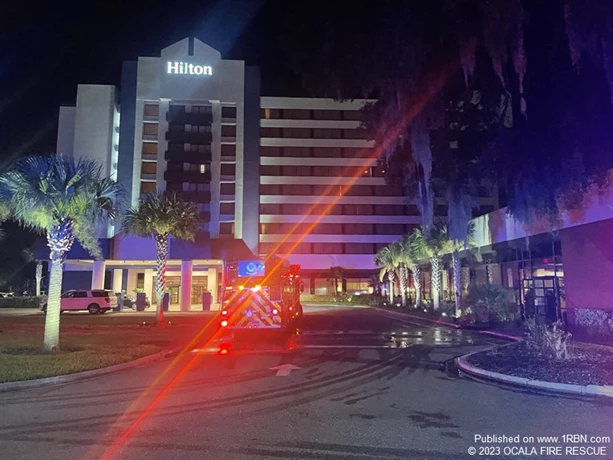 Photo by OCALA FIRE RESCUE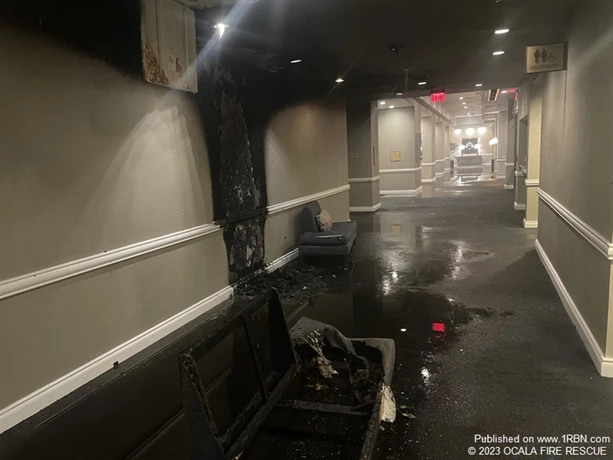 Photo by OCALA FIRE RESCUE
This article is a direct street report from our correspondent and has not been edited by the 1st Responder newsroom.
(OCALA, FL.) July 25, 2023 – On Tuesday, July 25, at approximately 3:24 a.m., Ocala Fire Rescue's Engines 1, 4, and 6, Rescue 4, Tower 1, Battalion Chiefs 11 and 22, and a Safety Officer were dispatched to a structure fire at the Hilton Ocala, 3600 SW 36th Ave.
Units arrived at the nine-story hotel to find audible and visual alarms, an active sprinkler system, and Ocala Police Department members assisting guests in evacuating the premises.
Upon entering the lobby, crews encountered moderate smoke. 
Per staff's indications, firefighters made their way down a first-floor hallway near the banquet rooms. As they approached, smoke conditions worsened. Using a thermal imaging camera, crews located the seat of the fire. In conjunction with the sprinkler system, crews used a water can to smother the flames, which consumed a couch and scorched an adjacent wall.
The fire was extinguished entirely within seven minutes of arrival. 
Thanks to an effective evacuation plan and prompt response by first responders, no injuries were reported, and hotel guests were able to return to their rooms the same morning.
Given the deliberate nature of the blaze, the Ocala Police Department is treating the fire as arson.
An Ocala Fire Investigator also responded. 
The Ocala Police Department has made an arrest in relation to this incident.