Manchester Firefighters Battle Smoky Restaurant Fire
July 18, 2022 | NEW HAMPSHIRE
JAY HEATH, Correspondent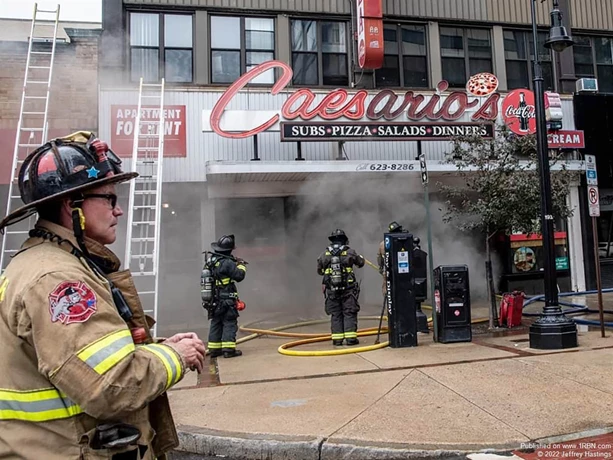 Photo by Jeffrey HastingsSmoke pushes from the Caesario's restaurant located downtown on Elm Street.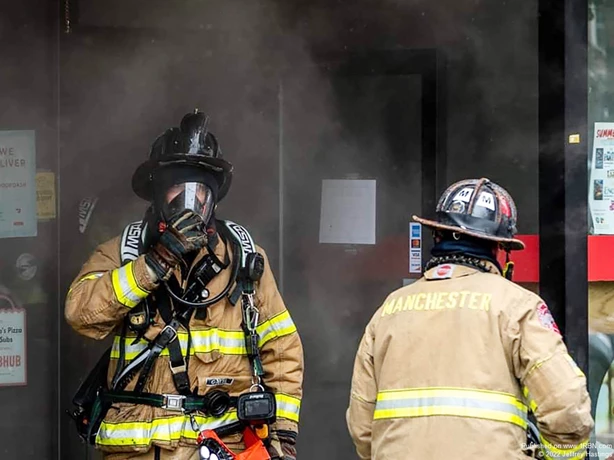 Photo by Jeffrey Hastings Firefighters were challenged with heavy smoke trying to locate the seat of the fire.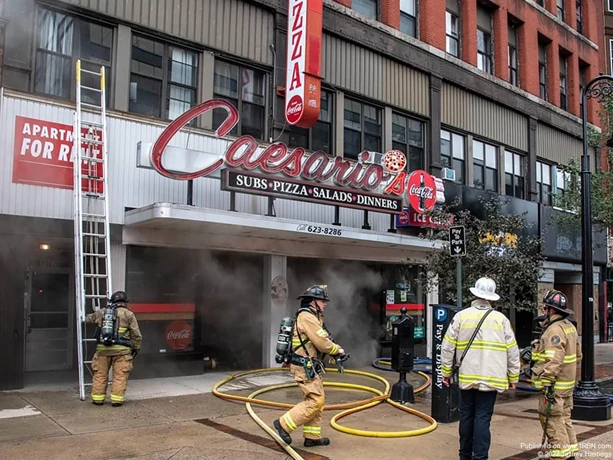 Photo by Jeffrey Hastings A second alarm was transmitted as smoke continued to fill the restaurant while firefighters were trying locate the fire.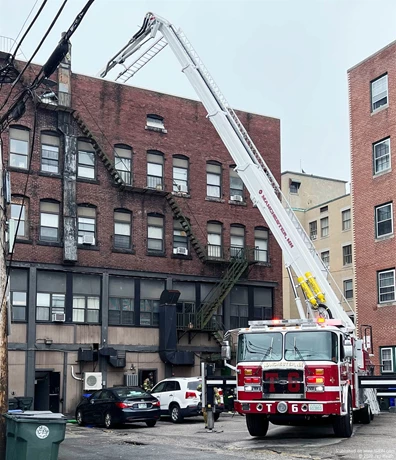 Photo by Jay HeathTruck 6 was located in the rear of the building to check for extension.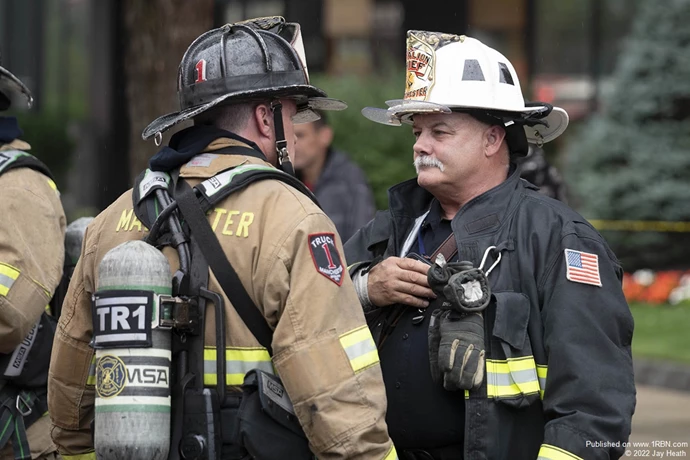 Photo by Jay Heath Truck 1 Captain Fosher talks with Battalion Chief Beaudet.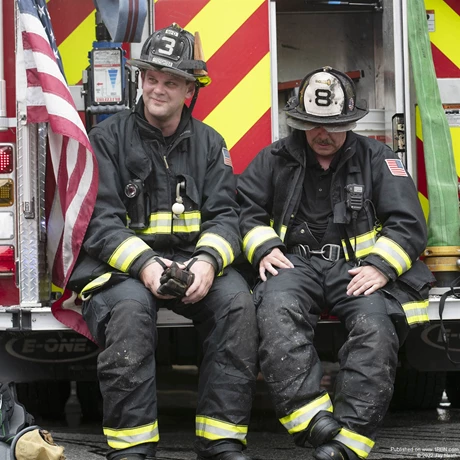 Photo by Jay Heath Firefighter Chase and Lieut Veilleux rest on the back of Engine 6 after battling the smokey fire.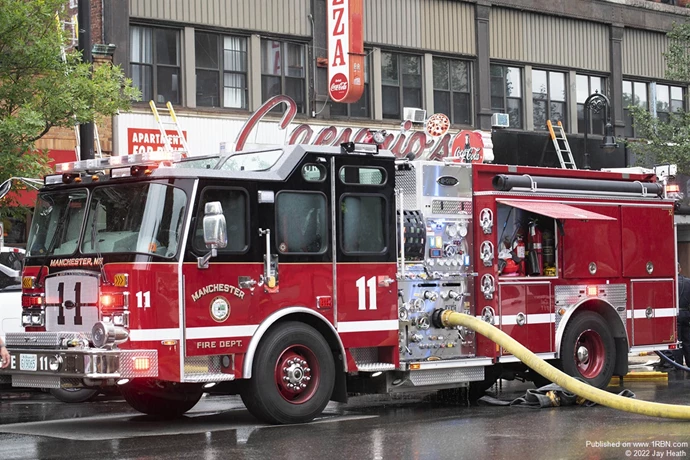 Photo by Jay Heath First due Engine 11 set up on Elm Street.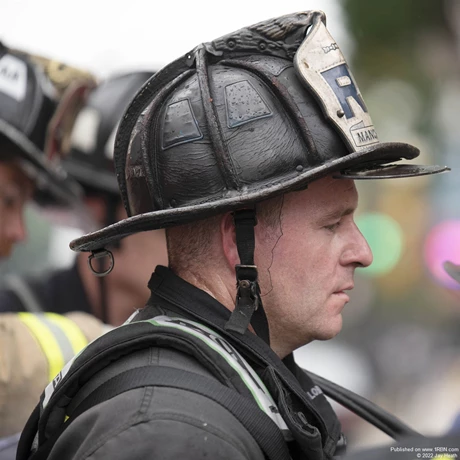 Photo by Jay Heath Lieut Monnelly of Rescue 1 at the command post.
This article is a direct street report from our correspondent and has not been edited by the 1st Responder newsroom.
MANCHESTER, NH - A Still Alarm dispatched Engine 11, Truck 1 and a Battalion Chief for a fire alarm activation at 1061 Elm Street early Monday afternoon, July 18th.

First due companies discovered a heavy smoke condition with a sprinkler activation inside the Caesario's restaurant, which is located on the first floor and was closed at the time of the fire. A full box response was transmitted at 1:14 P.M., bringing a total of four engines, two trucks, a heavy rescue, ALS ambulance and RIT engines to the scene.

The large four-story brick building located downtown also houses several apartments above the restaurant. It took a while for firefighters to find the source of the stubborn fire because of its location inside the rear of the restaurant. Firefighters had to evacuate several people from the apartments above and some adjacent businesses.

As smoke continued to fill the restaurant, Battalion Chief Beaudet transmitted a second-alarm at 1:44 P.M. to have the extra companies check for possible fire extension and assist with evacuations and ventilation.

"The biggest challenge for firefighters was dealing with zero visibility from the smoke," Chief Beaudet said.

The fire was brought under control at 2:01 P.M. as Elm Street remained closed for about an hour between Mechanic and Lowell Streets due to hose lines and apparatus. The cause of the fire is undetermined at this time, but does not appear to be suspicious. The Manchester health department was called to the scene, and no injuries were reported.