Car Crashes Through Farm, Takes Out Fire Hydrant
By THOMAS MARRA , Correspondent | July 16, 2020 | NEW YORK
Story No. 071820107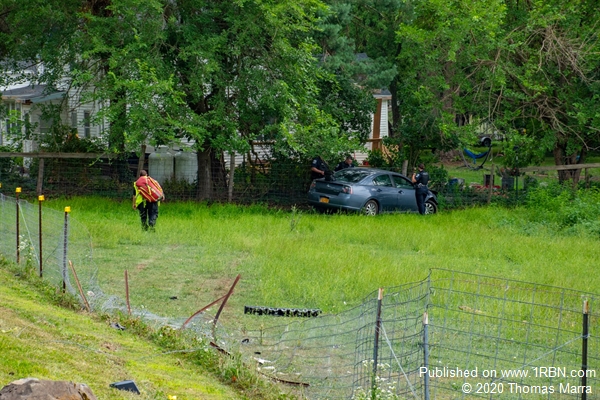 Photo by Thomas MarraA car crashed through a farm, striking a fire hydrant.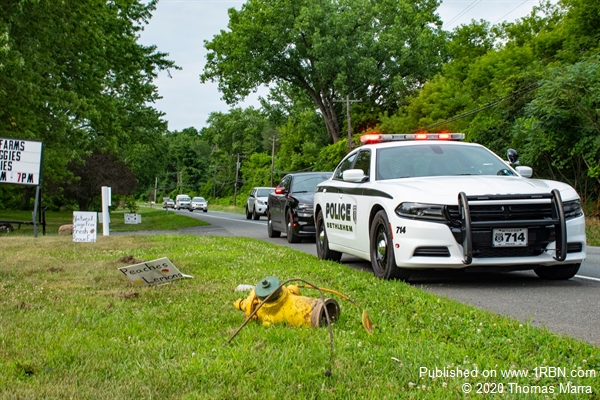 Photo by Thomas MarraA fire hydrant was hit after a car crashed in the same spot another crash occurred last year.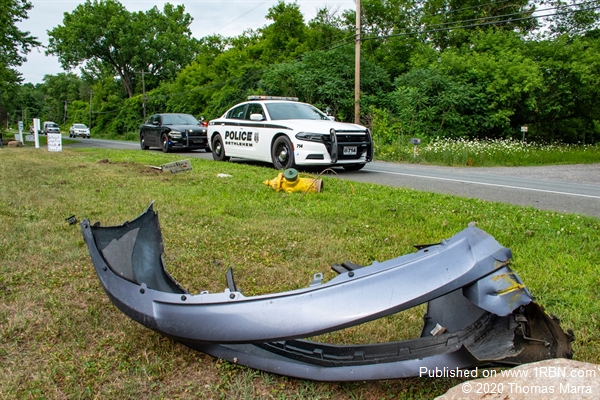 Photo by Thomas Marra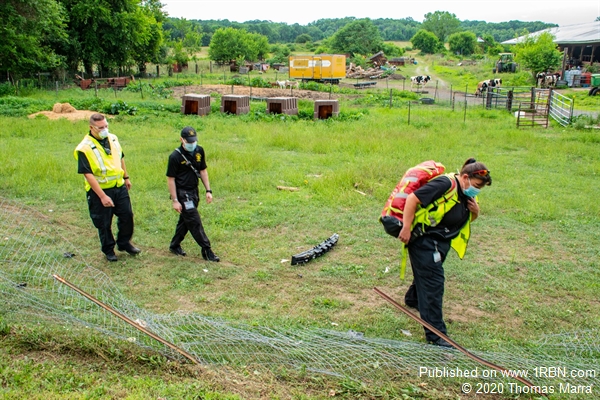 Photo by Thomas Marra EMS on the scene of the car through a field on River Road in Selkirk.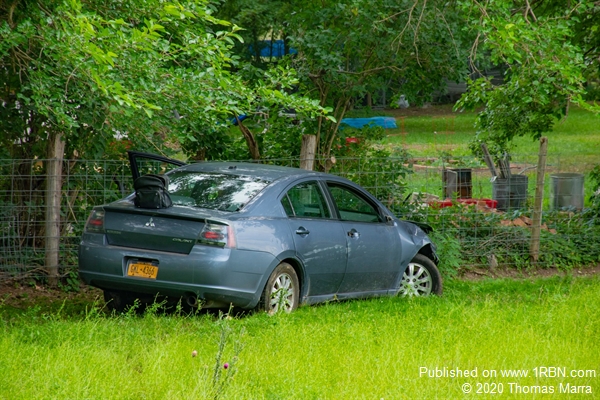 Photo by Thomas Marra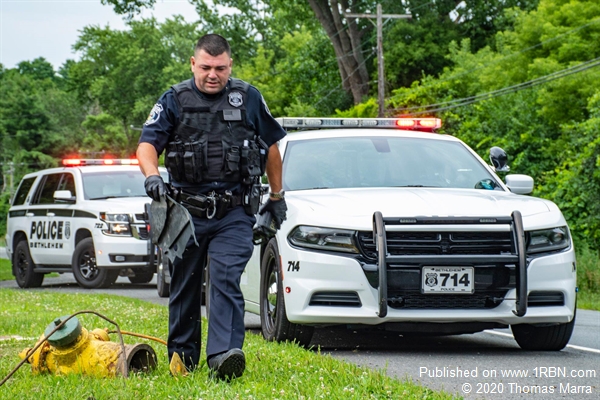 Photo by Thomas Marra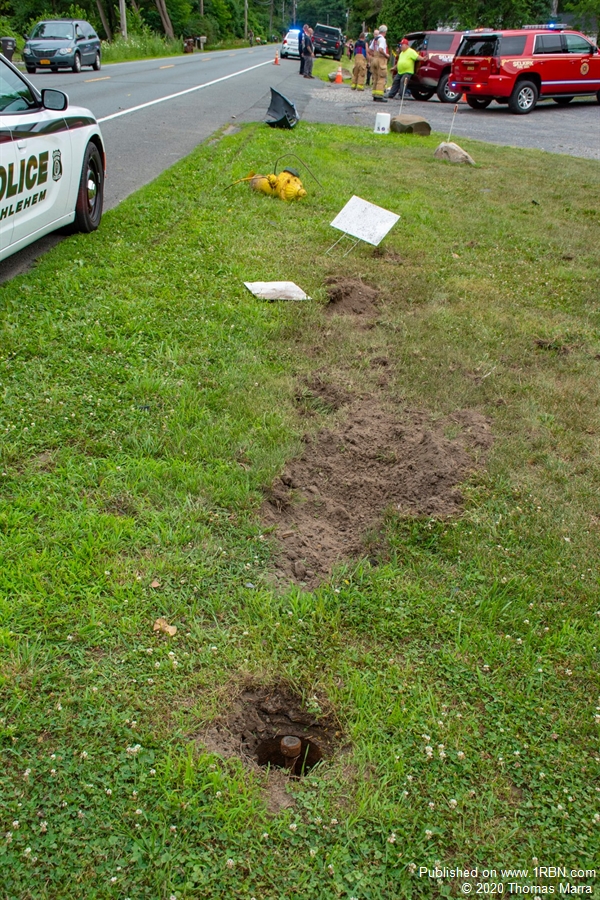 Photo by Thomas Marra
A vehicle crashed through a farm on River Road in Selkirk, making it the second crash in this exact location in recent years and causing more concerns for local residents.

Emergency crews were called to the area of 937 River Road in Selkirk for a car that crashed through a field on Thursday, July 16, at 5:30 p.m.

The Selkirk Fire Department was dispatched with Delmar-Bethlehem EMS, Albany County Paramedics and the Bethlehem Police Department.

"The vehicle did strike a farm stand sign, fire hydrant and livestock fence before coming to a rest," said Cmdr. Adam Hornick of the Bethlehem Police Department.

This is not the first time an incident like this occurred in this exact spot and numerous other accident on this stretch of roadway have residents worried.

"They just put that fence up from the same type of incident happening last year," said Rab Everitt, who was outside his home right next to the crash when it occurred. "It's just a reoccurring issue."

He says he has been trying to make this are a no passing zone due to seeing drivers use excessive speed and passing multiple vehicles at a time on this stretch of roadway.

"I was out mowing the yard and I jumped up because I thought thought the guy was going to wipe out my propane tanks," he said.

He says he would like to see solid yellow lines from at least the Glenmont Job Corps to Clapper Road.

"We have kids," he said. "Even though it's a high-speed road, this was towards the back of my house were that car landed and my son was out there with me.

Upon further investigation, Hornick says the driver took his eyes off the roadway to light a cigarette, leading to him drifting from the road and losing control.

Hornick said the driver was the only person in the vehicle and refused medical treatment on the scene.

"Look out for the safety of my children and the safety of my neighbors and their animals as well," Everitt said.
This article is a direct street report from our correspondent and has not been edited by the 1st Responder newsroom.