Troy Firefighters Handle A Small Fire In The Washington Park Area
June 25, 2022 | NEW YORK
JEFFREY BELSCHWINDER, Senior Correspondent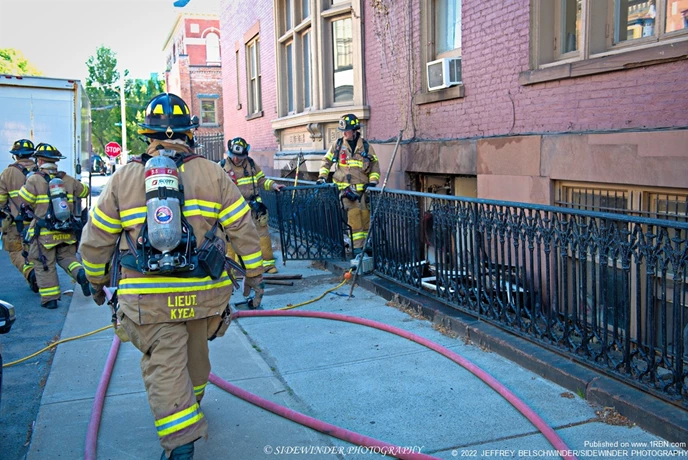 Photo by JEFFREY BELSCHWINDER/SIDEWINDER PHOTOGRAPHY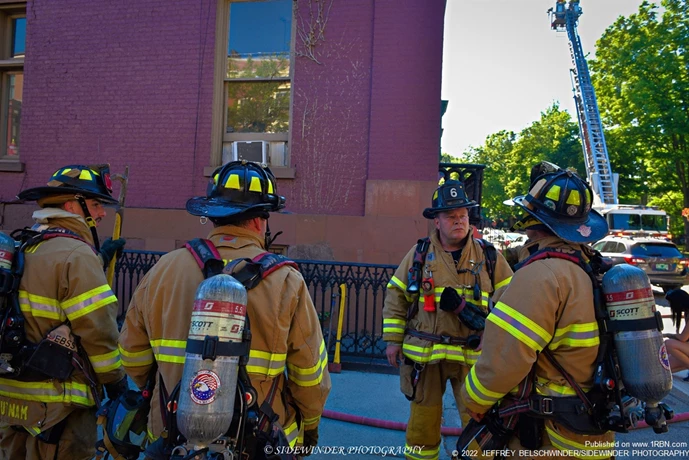 Photo by JEFFREY BELSCHWINDER/SIDEWINDER PHOTOGRAPHY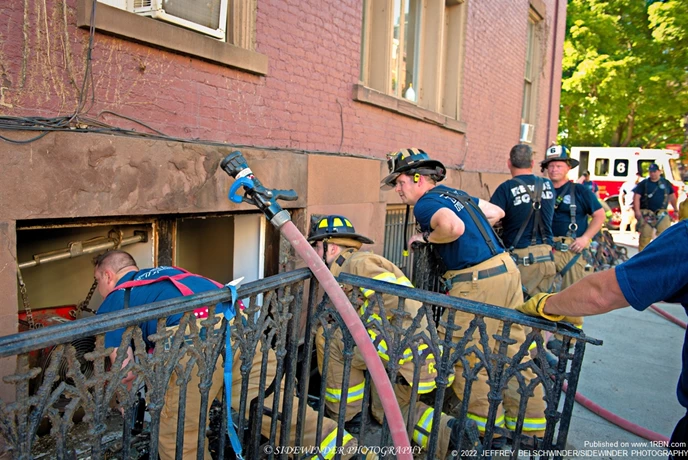 Photo by JEFFREY BELSCHWINDER/SIDEWINDER PHOTOGRAPHY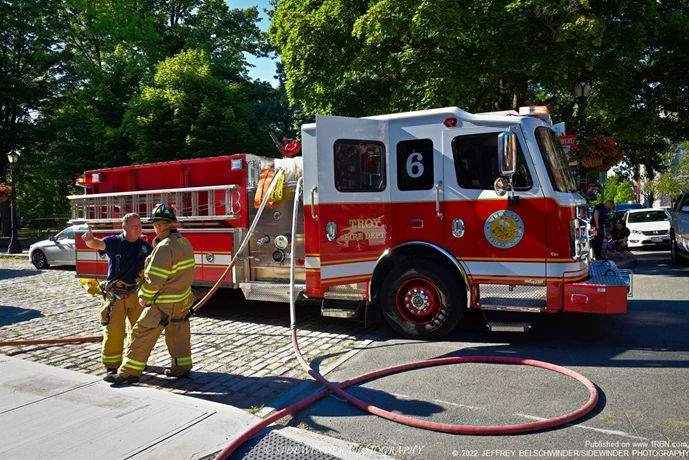 Photo by JEFFREY BELSCHWINDER/SIDEWINDER PHOTOGRAPHY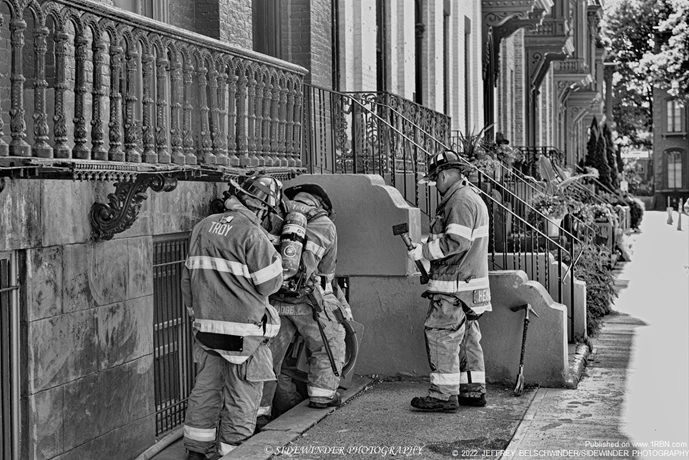 Photo by JEFFREY BELSCHWINDER/SIDEWINDER PHOTOGRAPHY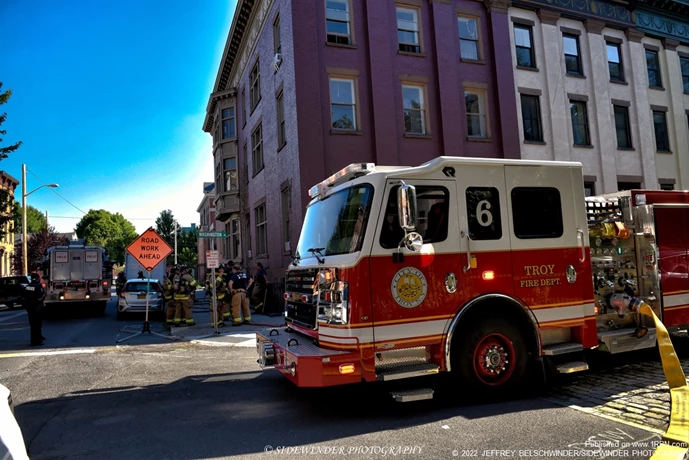 Photo by JEFFREY BELSCHWINDER/SIDEWINDER PHOTOGRAPHY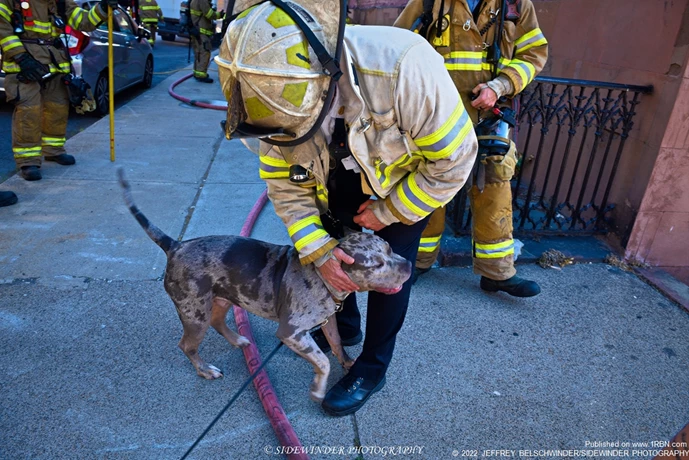 Photo by JEFFREY BELSCHWINDER/SIDEWINDER PHOTOGRAPHY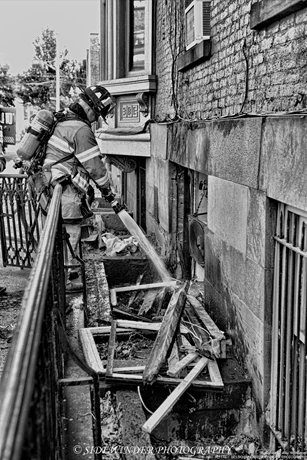 Photo by JEFFREY BELSCHWINDER/SIDEWINDER PHOTOGRAPHY
This article is a direct street report from our correspondent and has not been edited by the 1st Responder newsroom.
Troy, New York - On June 25, 2022, at 5:03PM the City of Troy's Fire Department was dispatched for a reported structure fire at the intersection on Washington Place & 3rd Street. The caller reported a fire on the side of the building.

On arrival Engine six had nothing showing from the Washington Place side of the building and made their way to the Third Street side of the building where they had a fire next to the window. Command requested the signal thirty to be transmitted and to notify the other chiefs that they had a minor incident. Firefighters from the engine company quickly knock down the fire with a water can. As firefighters were further examining the building, they noticed the windowsill was smoking heavily and firefighters believed the fire had made its way inside of the building. Firefighters deployed a inch and three-quarter hand line to the side of the building and a hand line to the apartment front door.

Firefighters from the rescue squad removed the steel bars from the window and set them off to the side. As firefighters made entry to the structure in the basement apartment, they had a smoke condition inside of the building and firefighters were greeted by a very friendly Pitbull that was extremely excited to see them. Firefighters hooked up Zeus the Pitbull to a leash and brought him outside while firefighters continued to search the apartment for any active fire condition inside. Firefighters only had fire in the windowsill area of the building. Firefighters quickly knock down all of the remaining fire and began to ventilate the apartment.

Firefighters brought the incident under control within a few minutes of the dispatch. While outside Zeus the extremely friendly Pitbull got plenty of attention from all of the firefighters on scene until his very loving owner showed up. No injuries were reported, and the fire Department listed the incident under investigation at the time of the incident.