Northwood Firefighter Suffers Burns While Trying to Make Rescue
June 24, 2021 | NEW HAMPSHIRE
JAY HEATH, Correspondent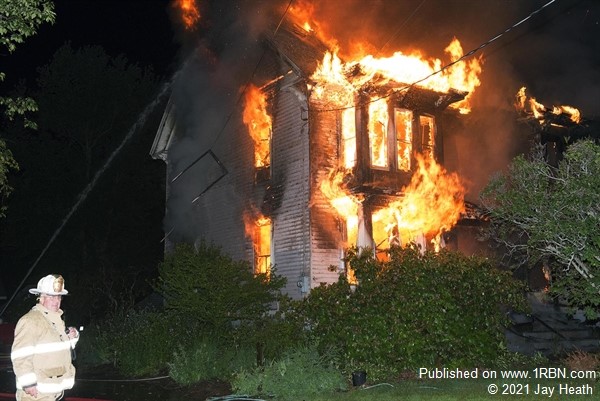 Photo by Jay Heath Heavy fire engulfed this large house in Northwood on June 24th.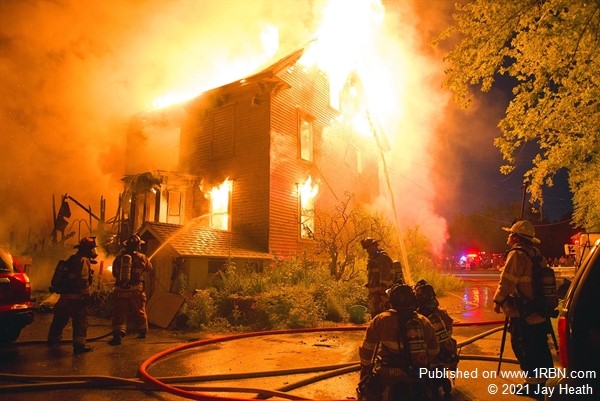 Photo by Jay Heath A woman perished in this 3-alarm fire that completely destroyed the house.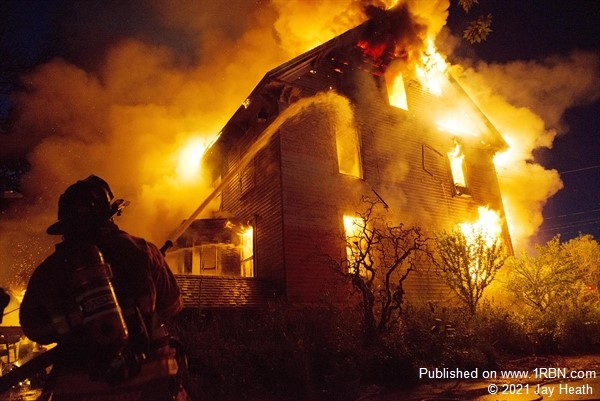 Photo by Jay Heath A Lee NH Firefighter on a hand line attempts to pour water in the fully involved house.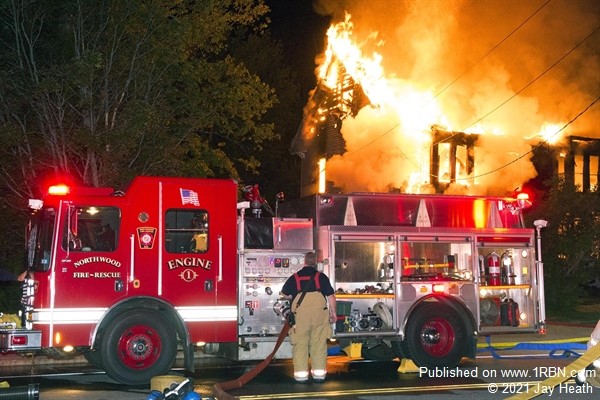 Photo by Jay Heath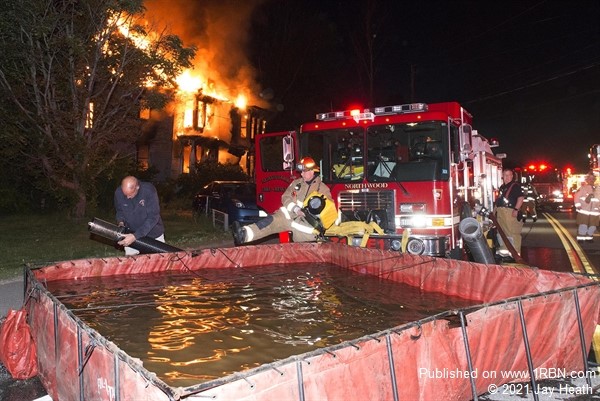 Photo by Jay Heath Porta-tank set up on Route 4 for water supply operations brought in mutual aid tankers.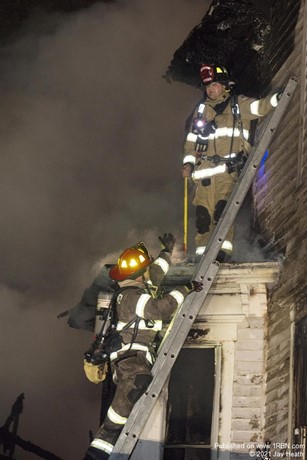 Photo by Jay Heath Firefighters look through the second floor windows to attempt to locate the victim.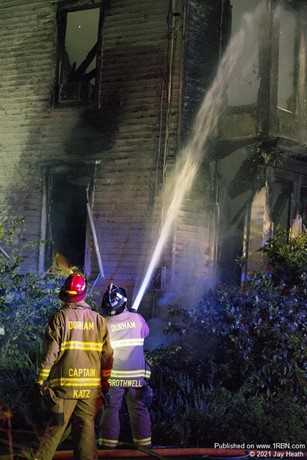 Photo by Jay Heath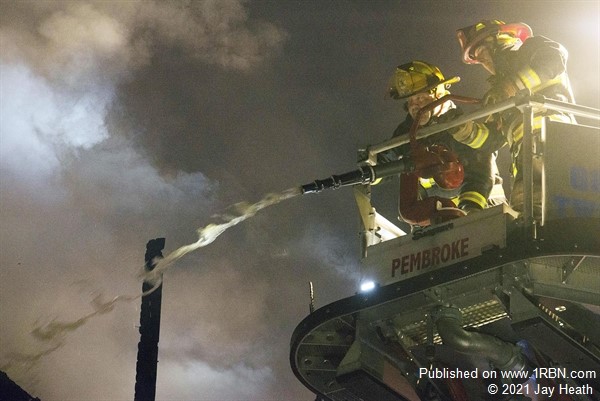 Photo by Jay HeathPembroke NH Tower Ladder starts to flow water to work on the hot spots from above.
This article is a direct street report from our correspondent and has not been edited by the 1st Responder newsroom.
NORTHWOOD, NH - A woman died in a fire that completely destroyed a large two-and-a-half story house on June 24th. The fire started at dusk and quickly engulfed the house in flames.

Concord Fire Alarm started receiving numerous calls for the house fire on First New Hampshire Turnpike, also known as Route 4, at 8:40 P.M. Northwood Fire, along with automatic mutual aid from several towns, were dispatched. First due firefighters encountered a building heavily involved in fire and attempted to locate and rescue the victim reported to be trapped on the second floor. Despite their variant efforts, the victim was unable to be located. A firefighter was injured trying to enter the house, suffering second-degree burns to his face and hands. Northwood Fire Captain Adam Schaub said the firefighter suffered non-life-threatening injuries.

"We transported the firefighter who attempted to make a save, and he's back home; his arms and face had second-degree burns. He's already out of the hospital and he was very lucky. We all got very lucky," Captain Schaub said.

Three alarms were transmitted, bringing numerous mutual aid tankers to set up water supply operations, along with Pembroke's Tower Ladder. The NH State Fire Marshal's Office is investigating the fire, with assistance from the Northwood police and fire departments.