Subjects Rescued from Delaware River in Sparrowbush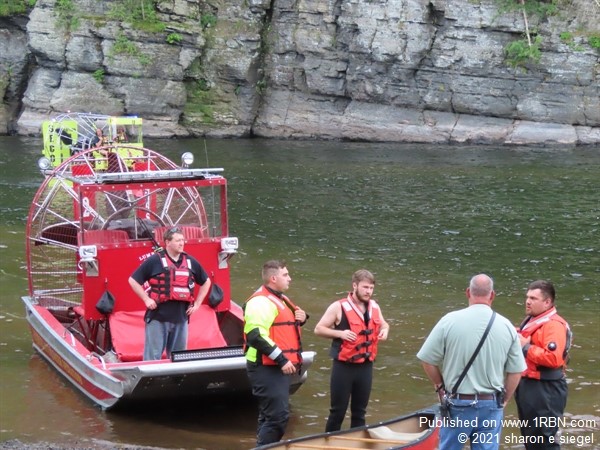 Photo by sharon e siegelDelaware River rescue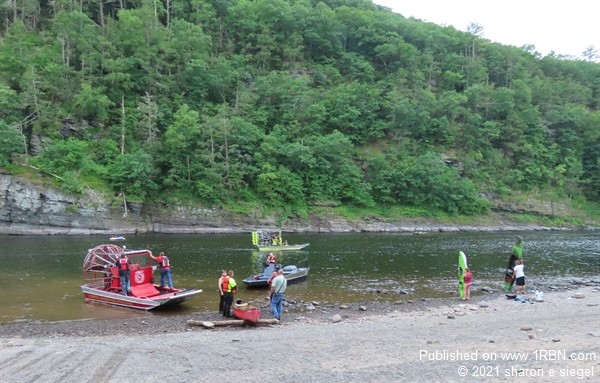 Photo by sharon e siegelDelaware River rescue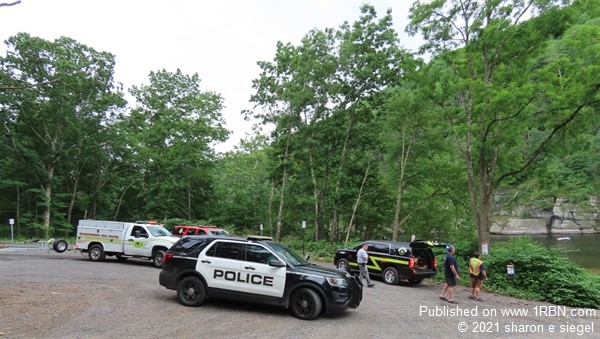 Photo by sharon e siegelDelaware River rescue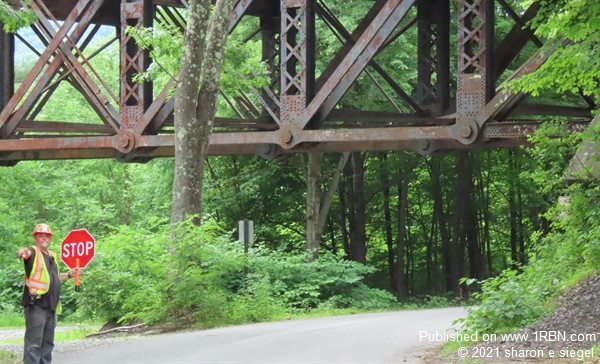 Photo by sharon e siegelDelaware River rescue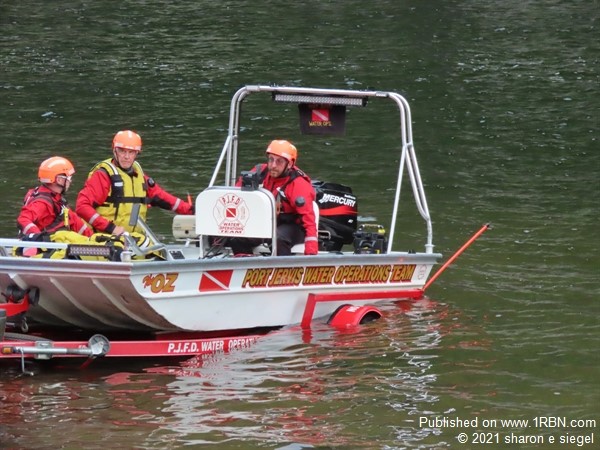 Photo by sharon e siegelDelaware River rescue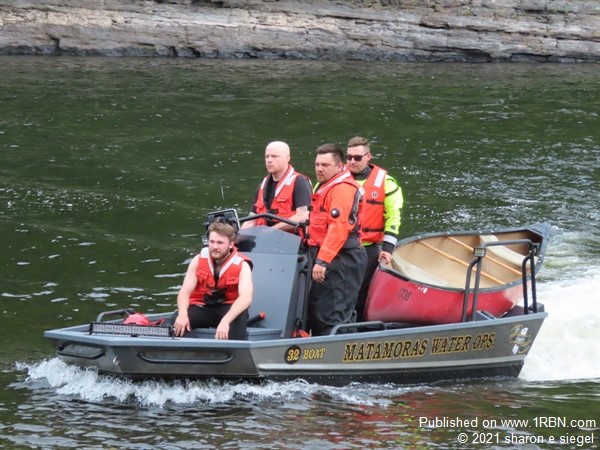 Photo by sharon e siegelDelaware River rescue
Photo by Sharon E. SiegelDelaware River rescue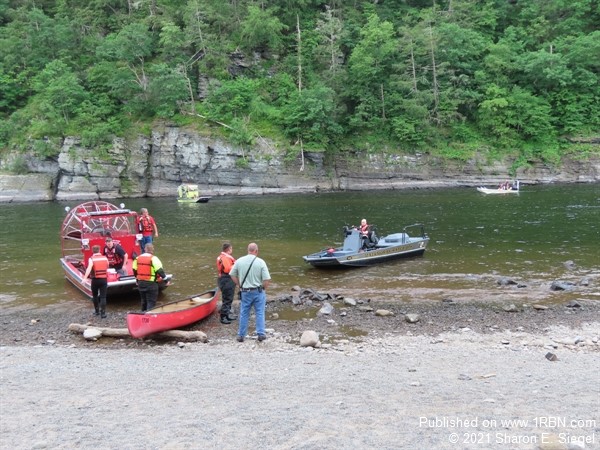 Photo by Sharon E. SiegelDelaware River rescue
This article is a direct street report from our correspondent and has not been edited by the 1st Responder newsroom.
SPARROWBUSH, NY - Two individuals were rescued on June 19th after their canoe overturned in the Delaware River. Sparrowbush Engine Company was dispatched at 4:35 P.M. to the mountainous river area alongside the Hawks Nest in the Town of Deerpark, where the river runs along the New York side with Pennsylvania on the opposite side.

SECO Captain Michael Reiser said he and his crew were responding to the river rescue call when he was advised by 911 that there were two subjects involved. One was a female in the water, and the other a male on the Pennsylvania shore, with no other information available at that time.

"When I got on scene, I yelled to a few rafts to see if anybody saw something. They all came back negative at that point," Reiser said. "I had Port (Jervis) Chief Tony Fuller respond to the Hawk's Nest in a pull off area to see if he could see the subjects with binoculars. He could not."

Matamoras and Westfall (PA) boats were dispatched to launch from Kittatinny Canoes, and Sparrowbush and Port Jervis were dispatched to Number 2 Beach (NY). Lumberland Fire Department also launched from further up river. Reiser said this turned out to be a good call because the subjects were located past the Hawk's Nest, and Lumberland FD was able to pick both up on the PA side of the river.

"Both were out of the water when they arrived and both had life jackets on that saved their lives," Reiser said. "I believe the river is low right now, but still always have a life jacket on. It will save your life."

Lumberland transported both individuals, uninjured, to Number 2 Beach where the two were able to return to their livery as planned.

"The operation was smooth and everybody worked together very well," Reiser said. "It's so nice to have mutual aid companies that are so proficient like the ones in our area. I thank them all."

An additional water rescue call took place the following day, also with all subjects safely returned to shore.