No COVID-19 Cases at The Firemen's Home to Date
By MATTHEW PLEW, Activities Director | June 12, 2020 | NEW YORK
Story No. 061220100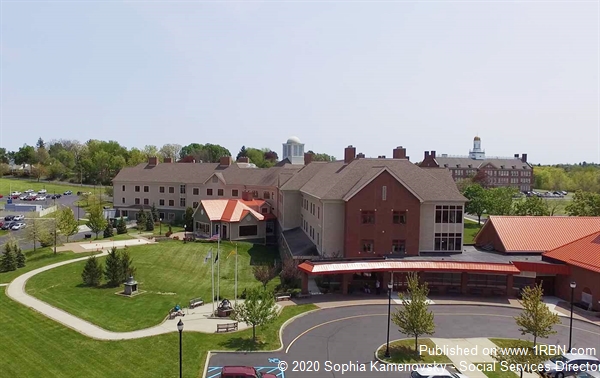 Photo by SOPHIA KAMENOVSKY - SOCIAL SERVICES DIRECTORThe FASNY Firemen's Home is located in Hudson, NY.
Hudson, NY - These are challenging times in nursing home long term care facilities across the state. Protecting our most vulnerable population requires the team work of all our staff and departments. To this date there have been "0 COVID-19" cases or any suspected cases in our member population at The Firemen's Home, where currently 73 members reside.

Social distancing and unit restrictions takes an ongoing effort by all to prevent the spread of COVID to our members or families who are adapting as best as they can. To meet the needs of our members and families, we offer many outlets through social media including phone calls, Face Time, Skype, and Window chats, which are helping provide that comfort to both member and families during this time. Activities staff is getting our members outside to enjoy fresh air off the units when the weather is nice and doing small gathering's up on each unit to spend extra time with the members to keep up with the normalcy of a typical day at the home.

Life is about family and taking care of those we love. At the Firemen's Home our wonderful staff treats our members as part of a larger family, the Firefighters of the State of New York. Whether male or female, firefighter, spouse of firefighter, or Ladies Auxiliary member, the Firemen's Home offers quality healthcare by our dedicated workers, in an environment designed for those who served their communities so willingly. Now facing the COVID-19 pandemic we strive to keep our members safe in every way possible through ongoing teamwork and innovative ways to make life as normal as possible through these difficult times.

We all will get through this together and that is the motto at the Firemen's Home that is being preached to the members to keep them as positive as can be.

This article is a direct street report from our correspondent and has not been edited by the 1st Responder newsroom.