Four Alarms Struck at Newport Hotel Fire
May 23, 2022 | RHODE ISLAND
DYLAN CONWAY, Correspondent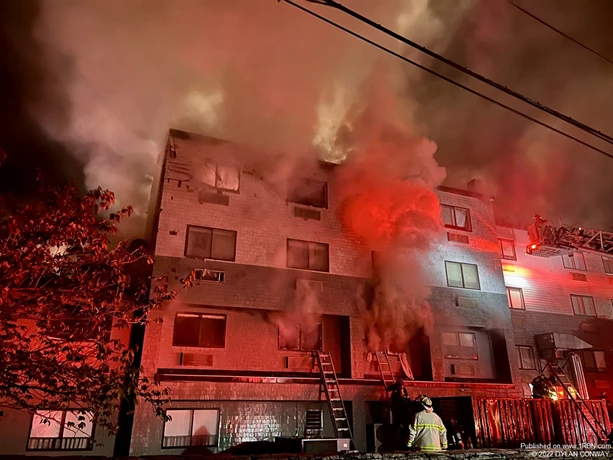 Photo by DYLAN CONWAY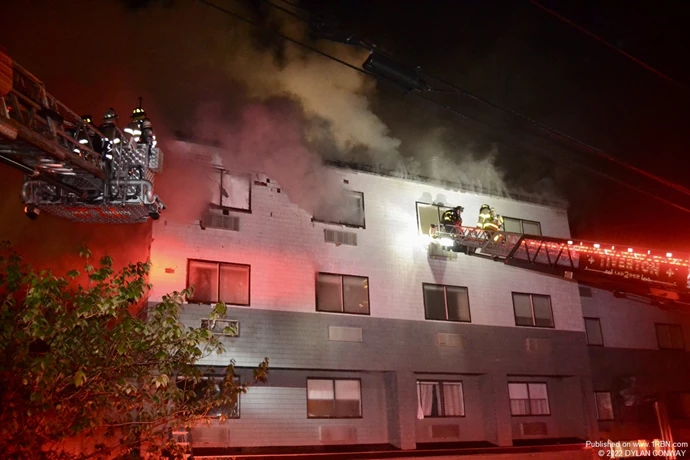 Photo by DYLAN CONWAY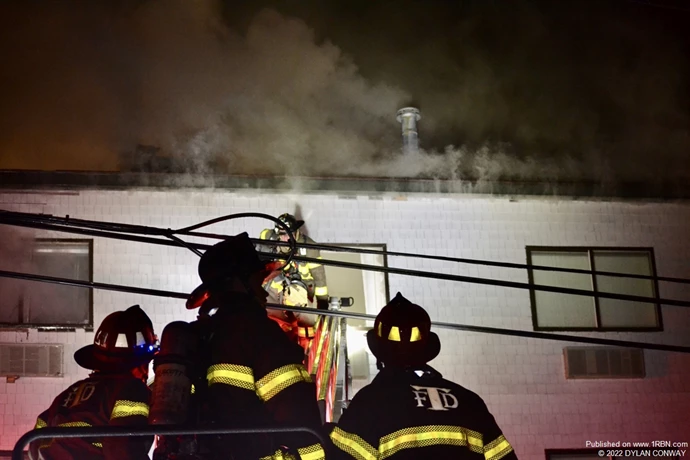 Photo by DYLAN CONWAY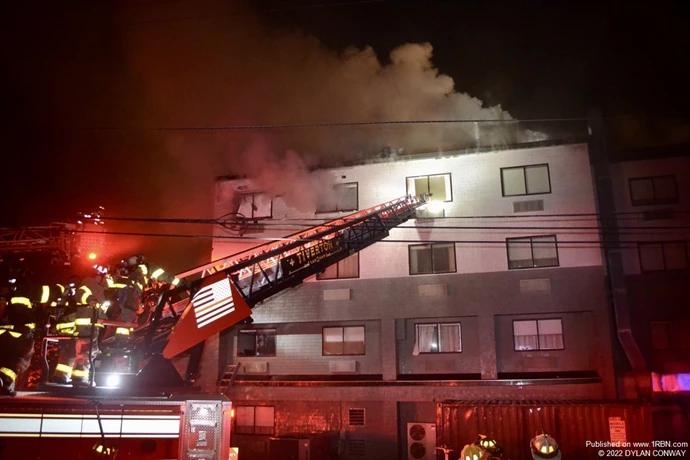 Photo by DYLAN CONWAY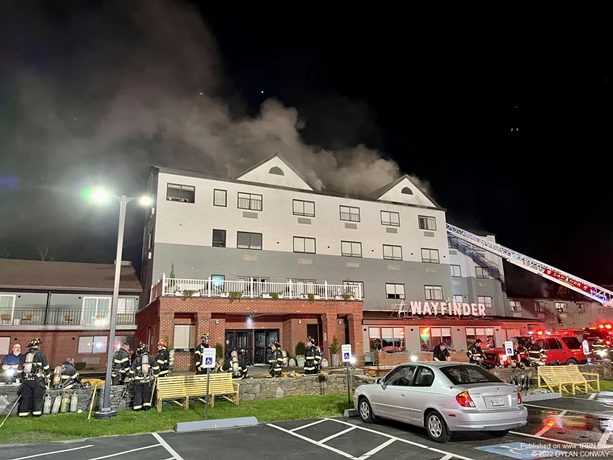 Photo by DYLAN CONWAY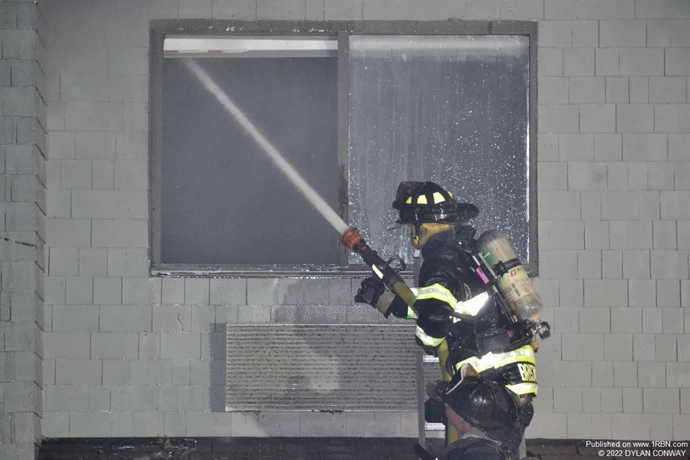 Photo by DYLAN CONWAY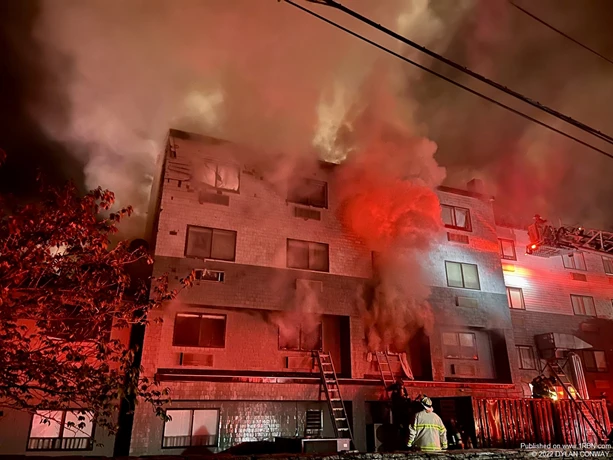 Photo by DYLAN CONWAY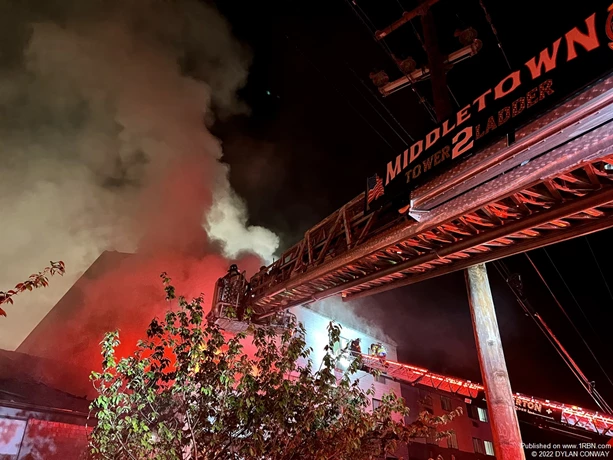 Photo by DYLAN CONWAY
This article is a direct street report from our correspondent and has not been edited by the 1st Responder newsroom.
NEWPORT, RI - On May 23rd, Newport Fire was dispatched to a masterbox activation at the Wayfinder Hotel located at 151 Admiral Kalbfus Road.

Car 2 arrived on scene and reported a small Code Red on the exterior 'Alpha'/'Delta' corner, requesting Engine 5 and a Navy Ladder Company. The fire was in a wing on the south end of the building. The southern wing was connected to two separate four-story portions in the middle of the large hotel. There was an additional two-story wing off of the north end of the building.

Upon arrival of E5, the crew was sent to the second floor where they reported a strong smoke condition. In response, command added a Middletown engine and a Portsmouth truck company to the incident. In the following minutes multiple rescue companies and an engine company reported smoke conditions on other floors and smoke coming from an attic vent. At the same time, E5 reported sprinkler activation and a worsening smoke condition on floor 2.

In response to the deteriorating conditions, command ordered an additional three engines and two ladders to the scene on the next alarm. As the ladder company on the roof reported smoke pushing from a vent hole and multiple other locations, command ordered a trench cut to be cut in the south wing to try to stop fire advancement in concealed spaces. Engine 5, working on the second floor, reported fire in the walls and floor, and continually worsening conditions. Immediately following this, E5 reported a missing back step firefighter. In the moments following, an RIT team was requested to floor 2 for the missing member, who was ultimately located outside.

Command then pulled companies off floor 2 as they started to report compromised floors. As water pressure issues were being reported, a company reported that fire was in the area of the south wing where it met the four-story main building. Command acknowledged and struck the third-alarm, requesting at least four engines and two ladders on the assignment.

As companies withdrew, master streams were placed into operation on the south wing. In the following minutes, fire was spotted from the fourth floor of the main building and hydrant problems were noted. Command ordered a trench cut on the main building and special called three water tenders to the scene.

Fire conditions reportedly overtook a company's position on floor 2 as the roof was becoming spongy. All companies were pulled from the second, third and fourth floors, and the roof. Companies regrouped, were briefly put back inside, and then withdrew again. The fire then went to strictly defensive operations. Ultimately, crews were able to save the northern wing of the hotel.