Selkirk Firefighters Make A Fast Stop On A Working Fire In The Town of Bethlehem, New York
April 29, 2022 | NEW YORK
JEFFREY BELSCHWINDER, Senior Correspondent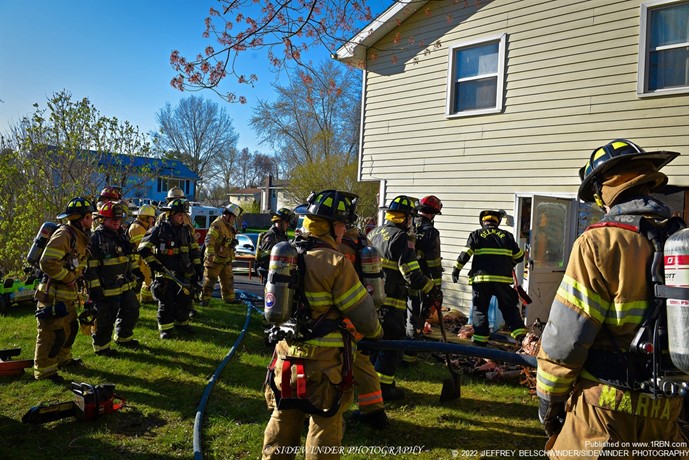 Photo by JEFFREY BELSCHWINDER/SIDEWINDER PHOTOGRAPHY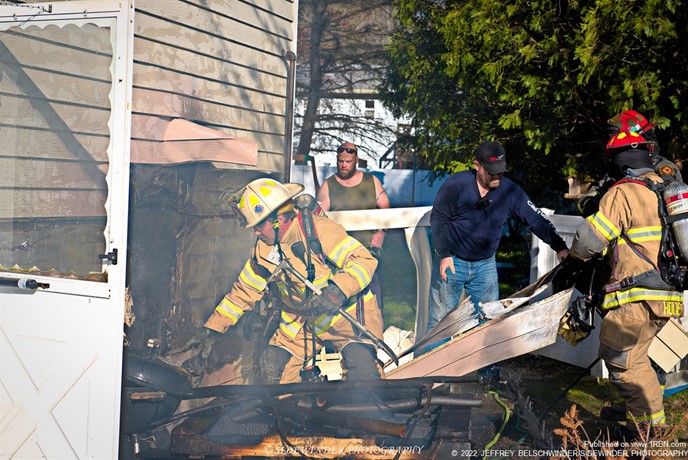 Photo by JEFFREY BELSCHWINDER/SIDEWINDER PHOTOGRAPHY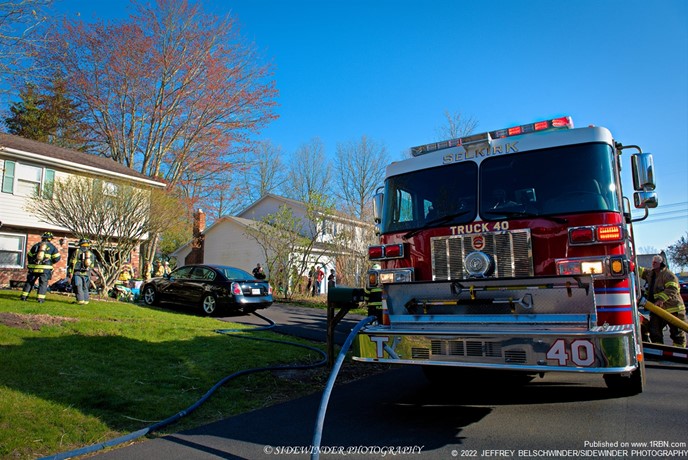 Photo by JEFFREY BELSCHWINDER/SIDEWINDER PHOTOGRAPHY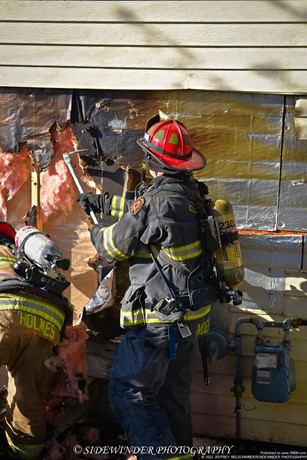 Photo by JEFFREY BELSCHWINDER/SIDEWINDER PHOTOGRAPHY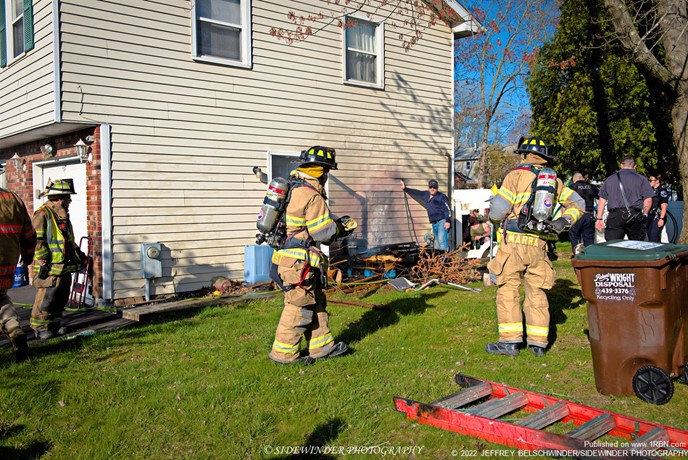 Photo by JEFFREY BELSCHWINDER/SIDEWINDER PHOTOGRAPHY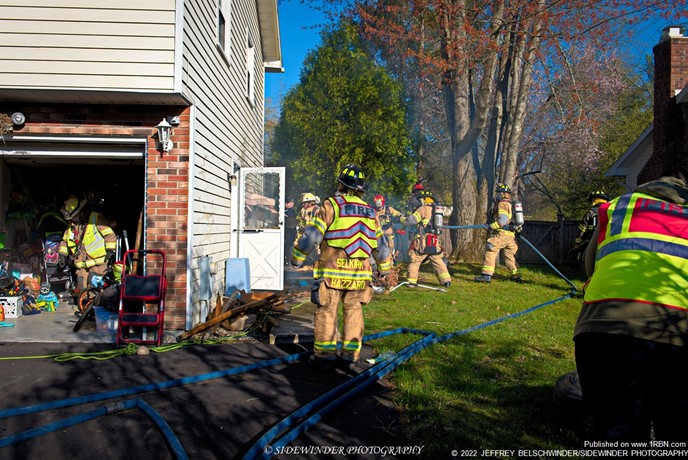 Photo by JEFFREY BELSCHWINDER/SIDEWINDER PHOTOGRAPHY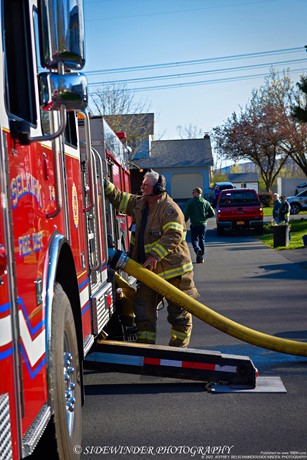 Photo by JEFFREY BELSCHWINDER/SIDEWINDER PHOTOGRAPHY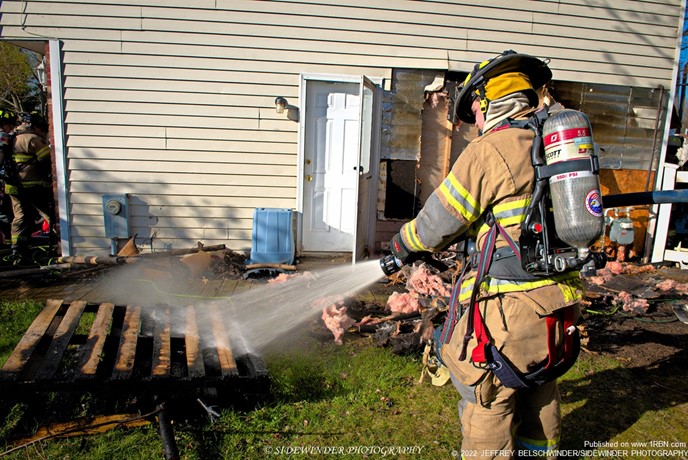 Photo by JEFFREY BELSCHWINDER/SIDEWINDER PHOTOGRAPHY
This article is a direct street report from our correspondent and has not been edited by the 1st Responder newsroom.
Bethlehem, New York - On April 29, 2022 at 5:30 PM, The Selkirk Fire Department along with mutual aid from the Delmar Fire Department, Town of Bethlehem fast team and Bethlehem EMS was dispatched to 29 Vista Lane For a reported structure fire.

A fire chief that lives around the corner from the fire quickly arrived on scene and notified the dispatcher that he had working fire on the outside wall of the garage and a neighbor on scene was using a garden hose to cool down the siding before firefighters arrived. The chief on scene took the garden hose and shoved it under the siding of the house and began to knock the fire down. The fire chief on scene was able to confirm everyone was out of the house and accounted for.

The first arriving truck company deployed a inch and three-quarter hand line to the side of the building and additional firefighters quickly arrived on scene and began to pull the siding apart on the side of the house where the main body of the fire was. Firefighters were quickly able to secure the utilities and get the garage door open. Firefighters began to move the homeowners personal possessions out of the garage so they did not get damaged. Firefighters were able to expose the wall on the inside of the structure and checked it with a thermal imaging camera and discovered they did not have any extension inside of the garage.

Firefighters used the hand line and finished extinguishing any of the smoldering siding and wood. Firefighters were able to bring the incident under control quickly preventing the fire from spreading to any other portion of the house. The neighbors quick actions in cooling the siding also prevented the fire from spreading. No injuries were reported and the fire is under investigation at this time.