Wind-Driven Fire Destroys Large Abandoned Building in Bennington
May 19, 2021 | VERMONT
JEFFREY BELSCHWINDER, Senior Correspondent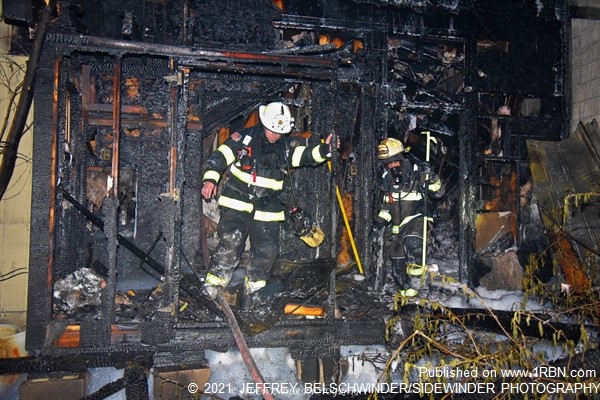 Photo by JEFFREY BELSCHWINDER/SIDEWINDER PHOTOGRAPHY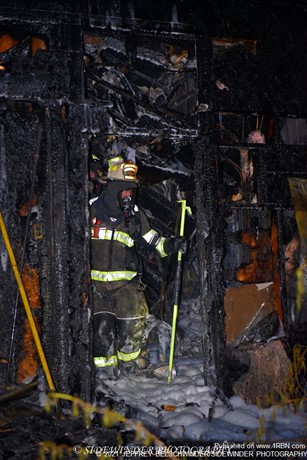 Photo by JEFFREY BELSCHWINDER/SIDEWINDER PHOTOGRAPHY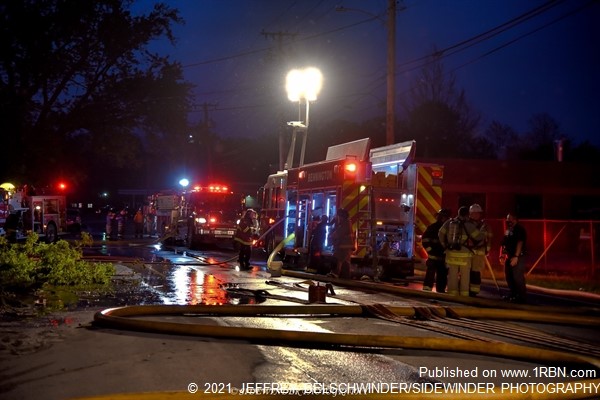 Photo by JEFFREY BELSCHWINDER/SIDEWINDER PHOTOGRAPHY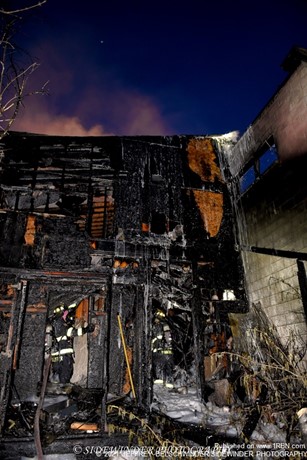 Photo by JEFFREY BELSCHWINDER/SIDEWINDER PHOTOGRAPHY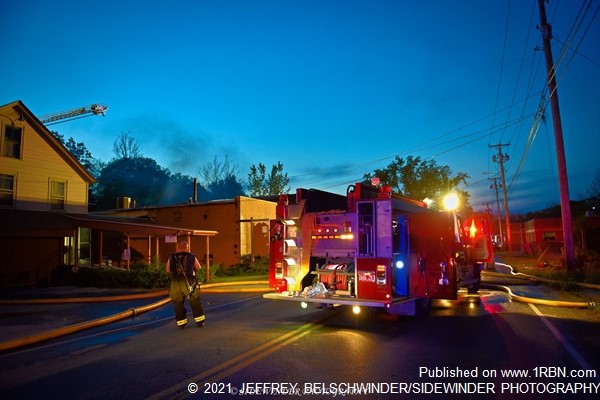 Photo by JEFFREY BELSCHWINDER/SIDEWINDER PHOTOGRAPHY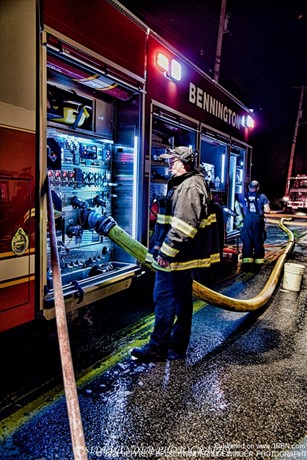 Photo by JEFFREY BELSCHWINDER/SIDEWINDER PHOTOGRAPHY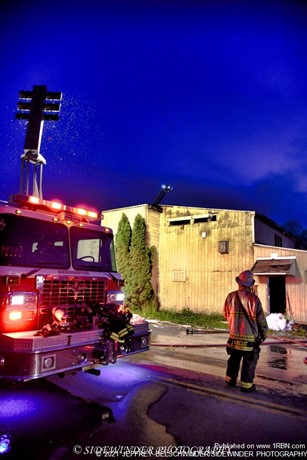 Photo by JEFFREY BELSCHWINDER/SIDEWINDER PHOTOGRAPHY
This article is a direct street report from our correspondent and has not been edited by the 1st Responder newsroom.
BENNINGTON, VT - On May 19th at 3:44 P.M., the Town of Bennington VT's Fire Department was dispatched for a reported structure fire at 254 Benmont Avenue. Multiple callers reported heavy fire coming from the back of the building. As fire chiefs called en route to the scene, heavy black smoke filled the clear skies over the City of Bennington.

The first arriving chief immediately declared a working structure fire and requested all available interior firefighters to the scene from Bennington Rural, Pownal, North Bennington, Hoosick Falls for a ladder company, and North Hoosick for their Reel engine to the scene. As command conducted his walk around of the building he found heavy fire pushing from the rear of the structure and heavy extension into the center of the building. Command also had multiple exposure issues in the rear of the building and on the 'Bravo' side of the structure.

The first arriving engine on scene immediately deployed multiple hand lines to the rear of the building and began to attempt to knock down the heavy fire condition. Firefighters tried to connect to the nearest fire hydrant, but the hydrant was not working. Command had the North Hoosick Fire Department use their Reel engine to lay in their large diameter hose from Hunt Street to the scene.

With heavy winds causing the fire to rapidly spread throughout the structure, command began to use multiple ladder trucks for a defensive operation. As firefighters were conducting master stream operations, an accident in Bennington Rural FD's district was dispatched and firefighters on the scene that were available made their way to the accident call. Firefighters on scene conducted master stream operations for an extended period of time.

After it was deemed safe to enter the building firefighters made their way in and began to knock down hotspots inside of the structure. Crews discovered numerous portions of the building had been chopped up and reconfigured, posing multiple hazards for firefighters inside of the structure. Firefighters also discovered several roofs which allowed for the remaining fire to travel in the different void areas, making it difficult for them to bring the fire under control. Firefighters inside of the structure used class A foam to smother the fire.

Crews remained on scene until around 11:00 P.M. that evening before clearing. Fire Investigators are actively investigating the fire, which at this time appears suspicious in nature. No firefighters were injured on scene, and the building was deemed a total loss.