Close Call for Hinsdale Resident
By RICHARD SCIALABBA, Correspondent | May 06, 2021 | MASSACHUSETTS
Story No. 052521106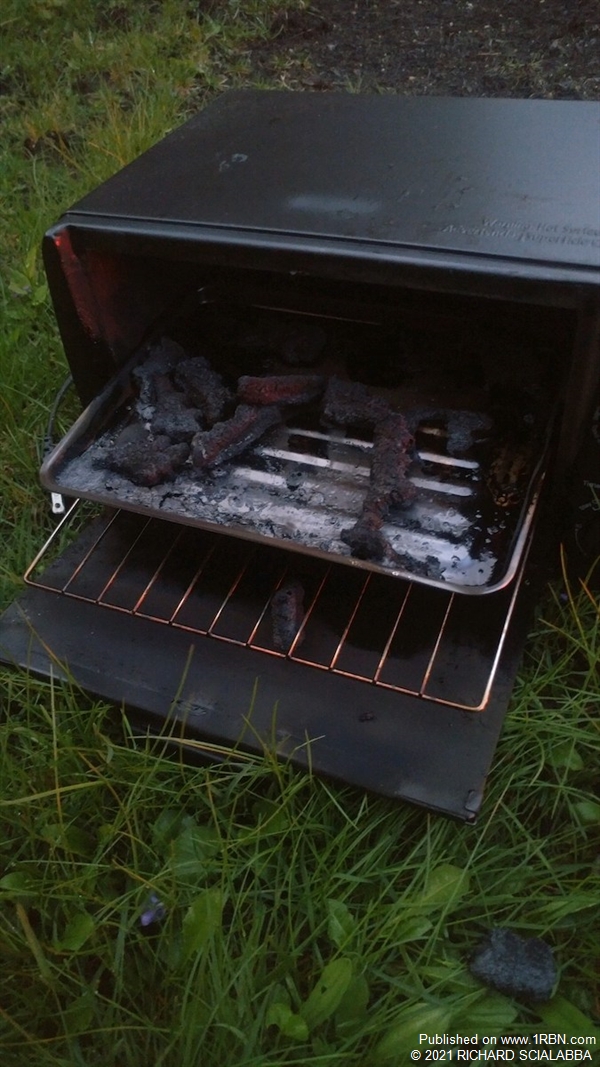 Photo by RICHARD SCIALABBA
HINSDALE, MA - At 4:58 A.M. on May 6th, the Hinsdale Volunteer Fire Dept. was dispatched to a residential fire alarm sounding at 811 Middlefield Road. While en route to the scene Engine 2, Ambulance 5 and Chief Ralph Cormier were given information that a resident of the first floor apartment could hear the smoke alarms sounding in the upstairs unit and that the resident of that unit was known to be home.

Chief Cormier and Hinsdale Police Officer Ken Pettibone arrived on the scene simultaneously and visually noted a light smoke condition. At this point knocking on the door brought no response, so they quickly made entry through the locked door.

Chief Cormier, now joined by Asst. Chief Doug Olds, searched through the haze and found the resident still asleep even with the detectors sounding. They were able to wake the female occupant and get her to safety. The cause of the smoke was from a steak and some potatoes which were burned to a charred state in a large counter top toaster oven. This meal had obviously been "cooking" for many hours as can be seen in the picture accompanying this article. The fire did not extend outside of the toaster oven. A very close call for sure.

The eleven firefighters and EMTs on scene vented the smoke and checked out the resident for any issues caused by the smoke. She refused transport to the hospital.

All units cleared the scene at 5:50 A.M.

This article is a direct street report from our correspondent and has not been edited by the 1st Responder newsroom.