CITY OF BRADENTON CHASES DOWN FIRE IN SELF STORAGE FACILITY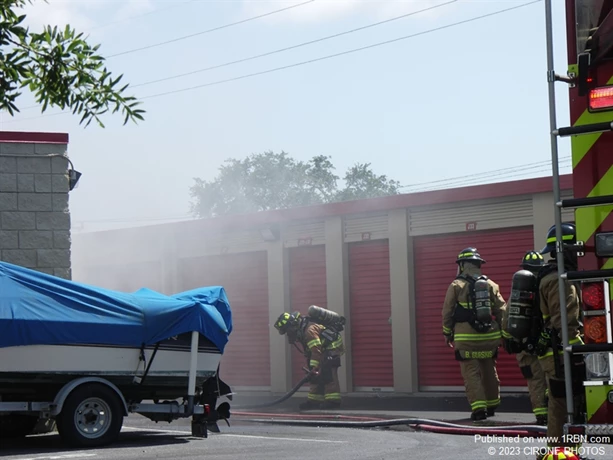 Photo by CIRONE PHOTOSFirefighters pulling hose to the West side.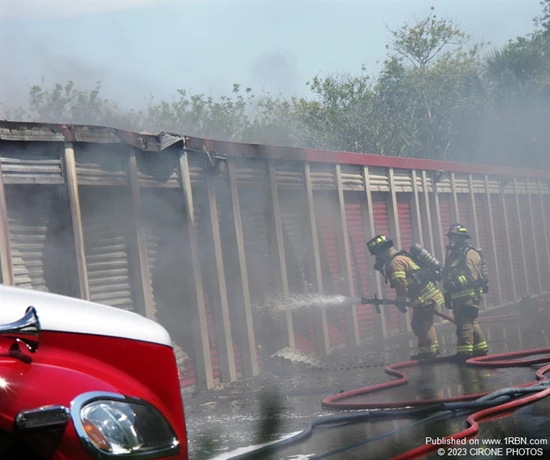 Photo by CIRONE PHOTOSFirefighters working there way down the West side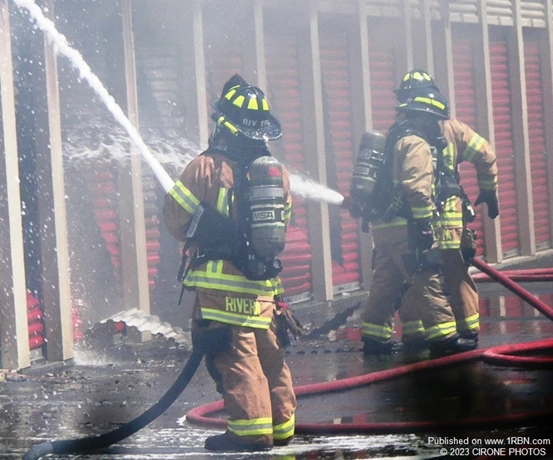 Photo by CIRONE PHOTOSUsing Foam on the Haz-mat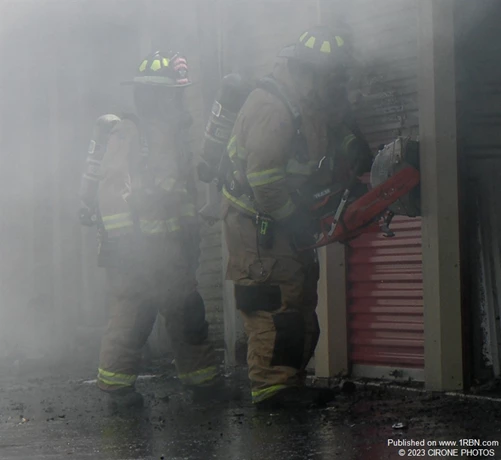 Photo by CIRONE PHOTOSMaking entry for the hose team on the East side.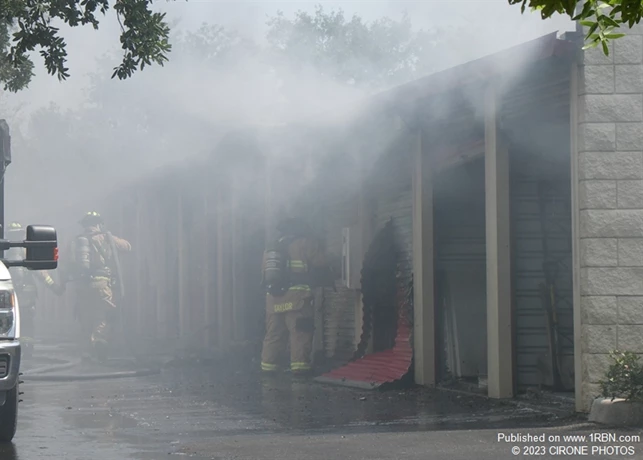 Photo by CIRONE PHOTOSHeavy smoke hampered Operations.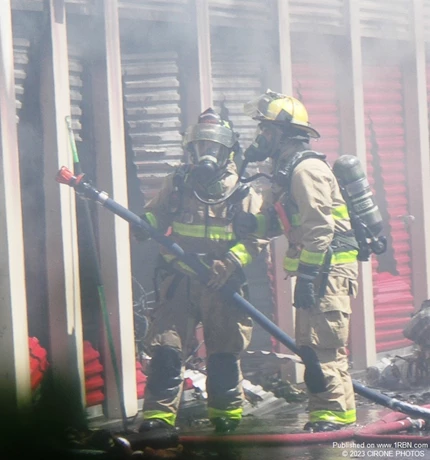 Photo by CIRONE PHOTOSTaking a break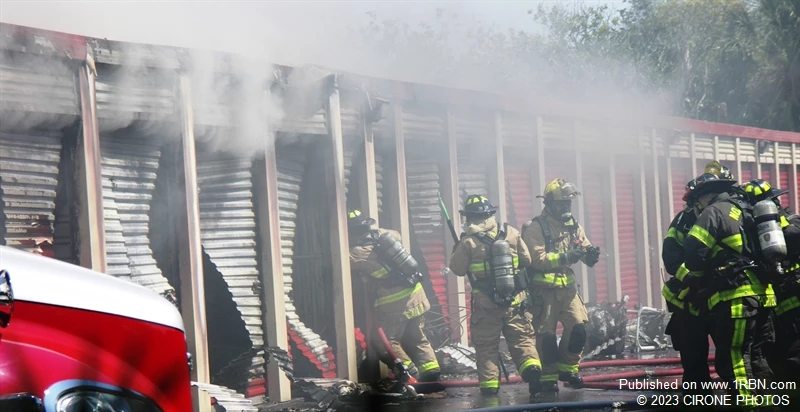 Photo by CIRONE PHOTOSRelief crews coming in.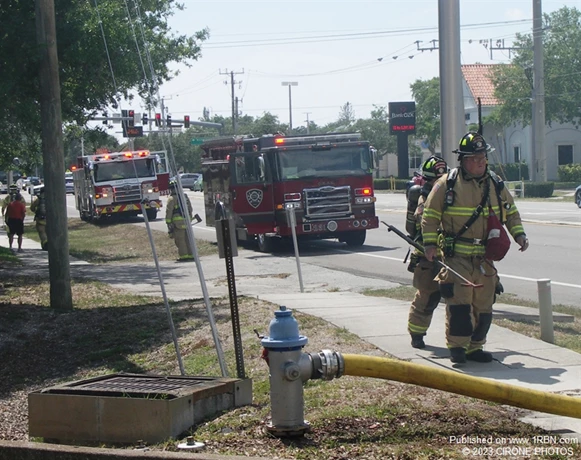 Photo by CIRONE PHOTOSSecond Alarm coming in.
This article is a direct street report from our correspondent and has not been edited by the 1st Responder newsroom.
City of Bradenton Dispatch received a report of smoke coming from CubeSmart Self Storage Facility on Manatee Ave Sunday afternoon, a second radio call came from a West Manatee Fire Battalion Chief reporting he was stopped with the same info. First arriving units found heavy smoke coming from multiple units in building "I". Narrow driveways and large vehicles in storage hampered access to the fire.
As Firefighters made their attack multiple explosions came from the units. A second alarm was struck as fire spread from unit to unit as the walls don't go all the way to the roof. Around 15 of the 20 units in Building "I" were involved. Firefighters not only battled the heavy smoke and fire but also the heat index hovering around 100 degrees. There were no reported injuries.