Three-Alarm Fire Collapses Multiples Buildings in the Bronx
May 18, 2022 | NEW YORK
BILL TOMPKINS, Correspondent
Photo by Bill Tompkins – www.BTFirephotos.com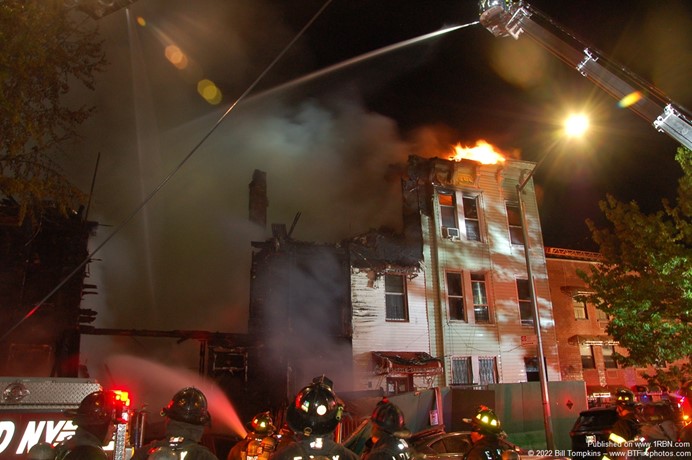 Photo by Bill Tompkins – www.BTFirephotos.com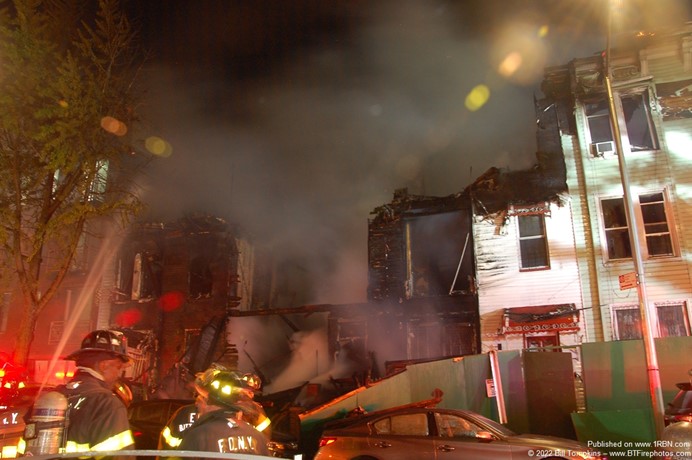 Photo by Bill Tompkins – www.BTFirephotos.com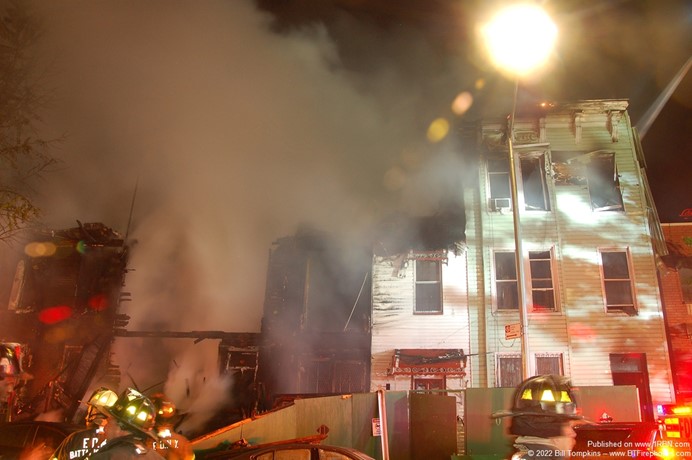 Photo by Bill Tompkins – www.BTFirephotos.com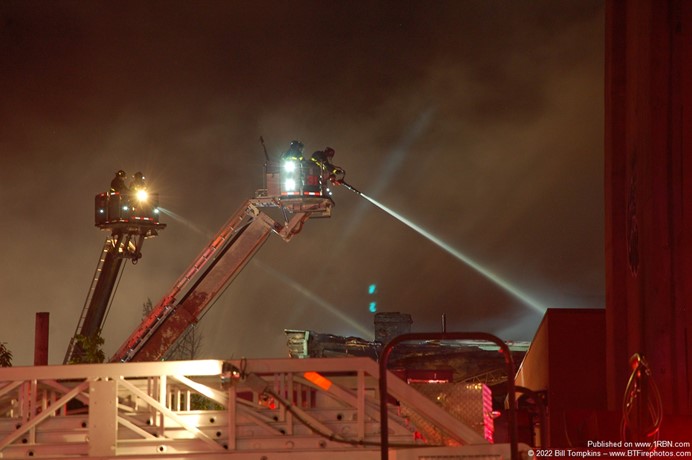 Photo by Bill Tompkins – www.BTFirephotos.com
This article is a direct street report from our correspondent and has not been edited by the 1st Responder newsroom.
BRONX, NY - At 2:46 A.M. on May 18th, the first of several phone alarms were received reporting fire showing from the roof of a three-story multiple dwelling. Different addresses were being received on E. 143rd Street, but as units arrived it was very apparent where the fire was.

Very heavy fire was venting out of a vacant structure at 420 E. 143rd St. The fire building was in the middle of a row of similar attached vacant dwellings that had been the scene of a previous fourth-alarm. A 10-75 and a second-alarm were quickly transmitted as the flames spread to involve multiple exposures. Battalion 14 transmitted the third-alarm in less than five minutes.

Fire soon involved the four buildings at 422, 420, 418 and 416 E 143rd Street. Multiple lines and two tower ladders were set up on the narrow street and were able to halt the spread of the flames. There was a total collapse of the original fire building and partial collapses of two more. Companies were unable to complete secondary searches due to the structural stability. Hot spots continued to be hit until the fire could be placed "probably will hold" at 4:49 A.M., and under control at 6:08 A.M. One injury was reported.