Passaic Honors Their Fire Department Heroes
May 23, 2022 | NEW JERSEY
RON JEFFERS, New Jersey Editor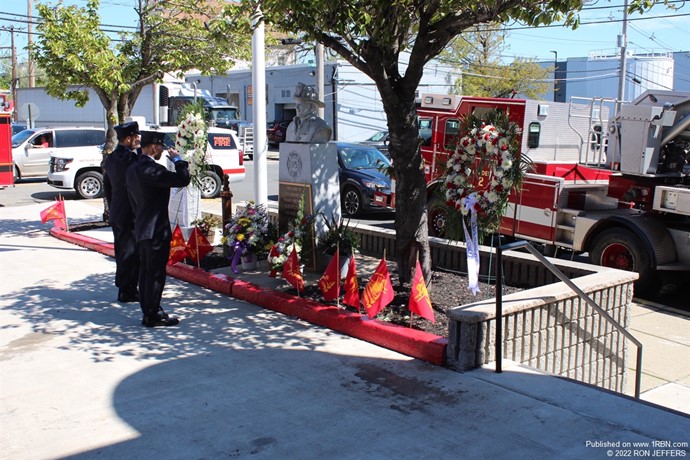 Photo by RON JEFFERSFlowers and wreaths were placed at the monuments representing the Passaic Fire Department's 12 fallen heroes during the department ceremony on May 9th.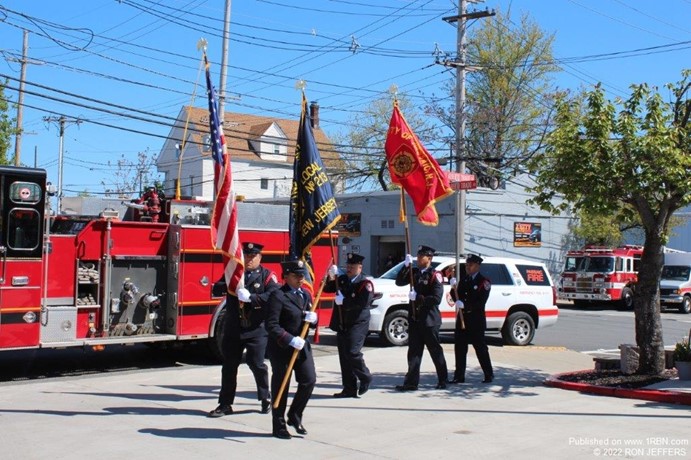 Photo by RON JEFFERS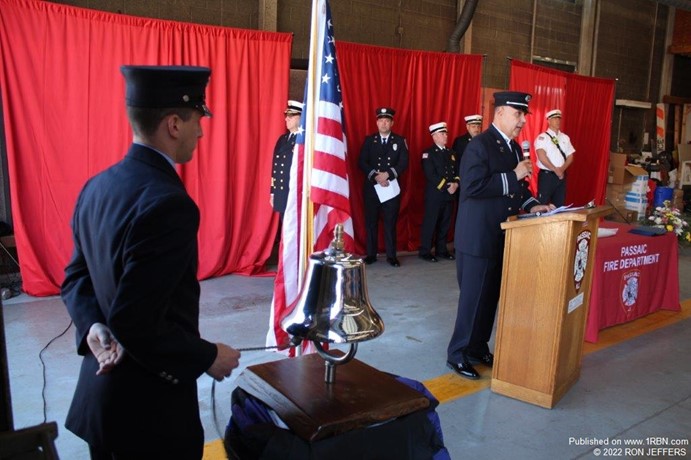 Photo by RON JEFFERS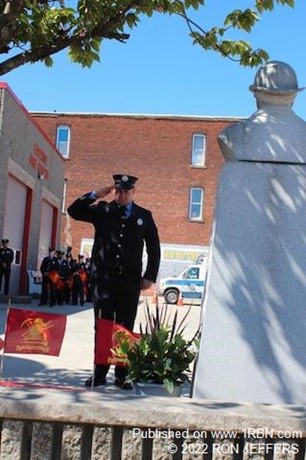 Photo by RON JEFFERS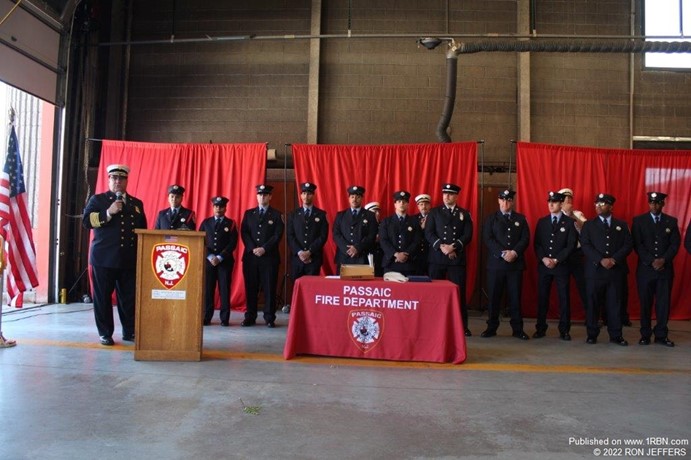 Photo by RON JEFFERS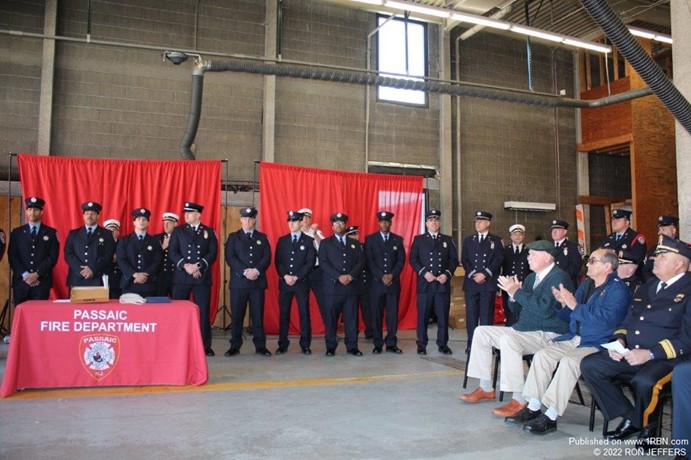 Photo by RON JEFFERS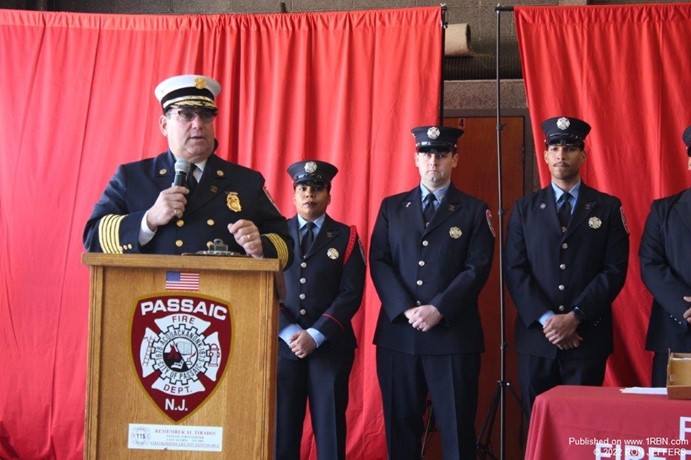 Photo by RON JEFFERS
This article is a direct street report from our correspondent and has not been edited by the 1st Responder newsroom.
PASSAIC, NJ - On the morning of May 9th, the city fire department, and local officials, assembled at Fire Headquarters on Hope Avenue for their annual memorial services for twelve members that died in the line-of-duty.

The first line-of-duty death occurred on December 10th, 1870, when Fireman Cornelius Norman died from injuries sustained from a runaway fire pumper. The last occurred on March 31st, 2020. Firefighter Israel Tolentino, Jr. contracted COVID-19 while conducting searches of a residential building, early in the pandemic.

Flowers and Memorial Wreaths were placed at the monuments representing the fallen heroes, outside, along the side of the apparatus apron.

This year, the department's award ceremony was also added. It had been on hold due to COVID-19. Firefighters were recognized for their life-saving actions of civilians and fellow firefighters. This included incidents involving fires, storms and floods.

Chief of Department Patrick Trentacost presented Medals of Valor to Lieutenants Rene Rivera (57 Fifth St.) and Joseph Ivanicki (892 Main Ave.).

Life Saving Awards went to: Captains James Kovacs and Jacob Hrywiak (74 Passaic St.). Lt. Jorge Martinez (273 Oak St.). Captain Ernest Rodrigues, Lt. Steven Nienstedt, Lt. Michael Zagorski, and Firefighters Robert Policht, Matthew Giordano, Branden Morales, Justin Rivera, Daniel Ramirez and Ross Capuana (Main Ave. & Benson Ct.). Captain John Tuohy, Lt. Jonathan Pearson, and Firefighters Alvin Mann, Ruperto Alfaro, Omar Montanez and Robert Bonner (Van Houten Ave. & Lackawanna Ave.).

Merit Award to Firefighter Cesar Reyes (229 President St.). CPR Awards to Captain James Kovacs and Firefighters Nelson Gonzalez, Cesar Reyes, Robert Bonner and John Gonzalez (180 Lafayette Ave.).

Company Awards to Lt. Jack LaPlaca and Firefighters Angel Manzueta and Byron Smyre (Lodi & Eighth St.'s). Battalion Chief Adam Alberti, Lt. Mark Mastaj, and Firefighters Justin Jones, Brenden Buck and Alexis Ogando (180 Lafayette Ave.).

All members of Tour 4 were recognized for their actions during Hurricane Ida on September 1st, 2021.

Many family members and friends of the department were in attendance at the memorial. To sum it up, while talking about the Department and its members, Chief Trentacost added that this was "... a lot more than a job".