A Fire Service Flea Market and Some Mental Therapy
By RON JEFFERS, New Jersey Editor | May 08, 2021 | NEW JERSEY
Story No. 051021101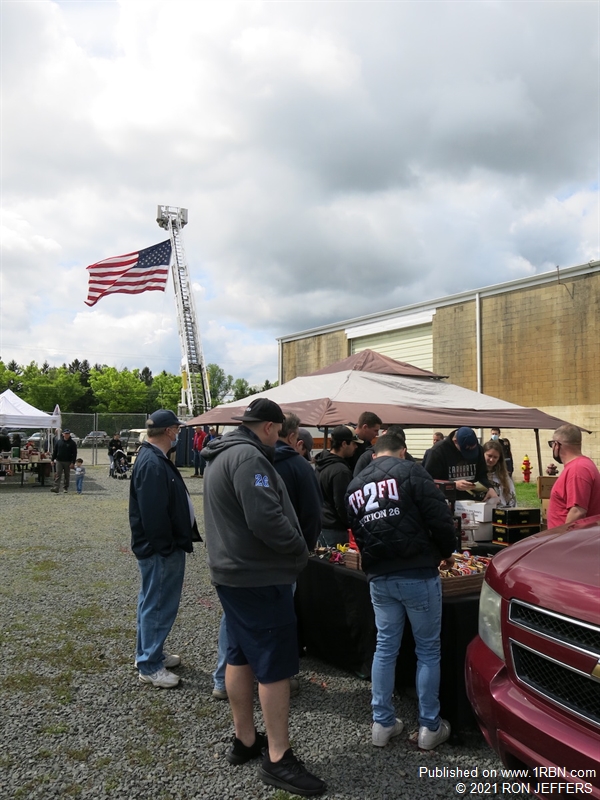 Photo by RON JEFFERSParticipants look over the vendor items for sale at the first annual Great Eastern Fire Flea Market hosted by the New Jersey Fire Museum members, May 8th.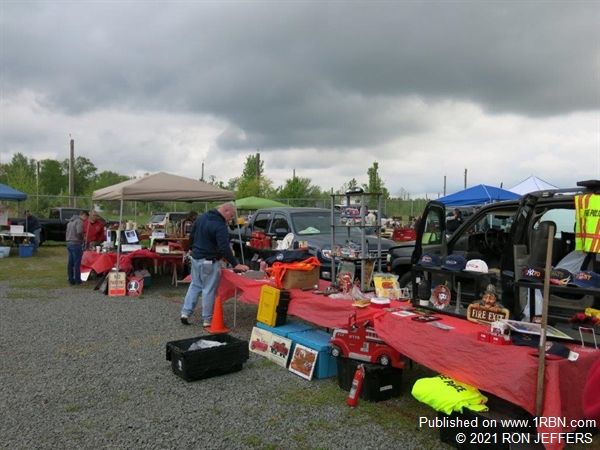 Photo by RON JEFFERS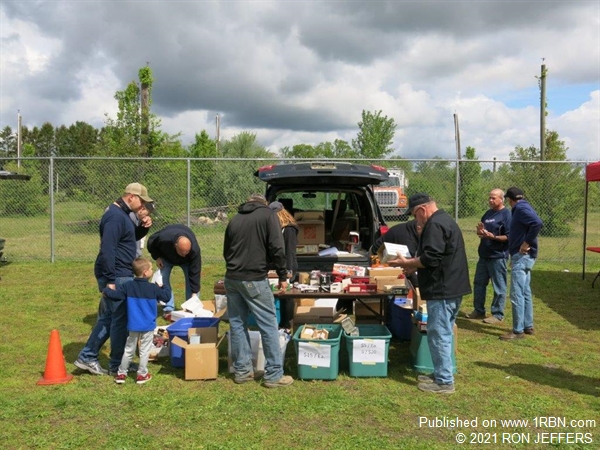 Photo by RON JEFFERS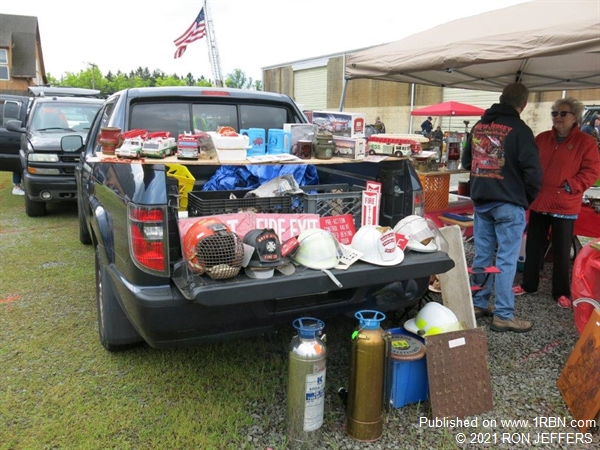 Photo by RON JEFFERS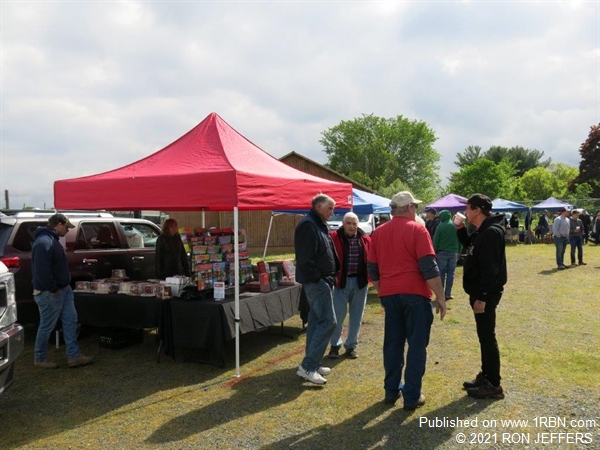 Photo by RON JEFFERS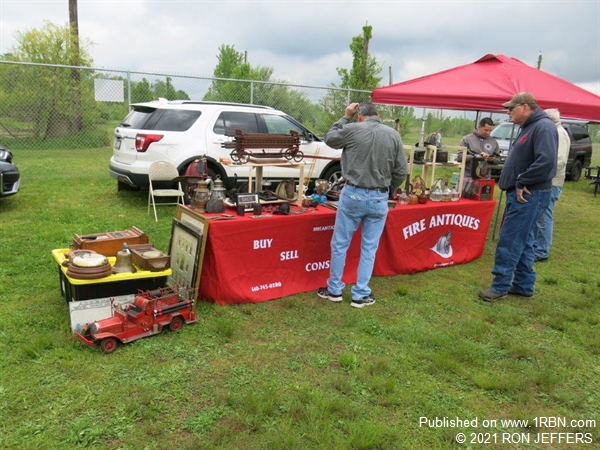 Photo by RON JEFFERS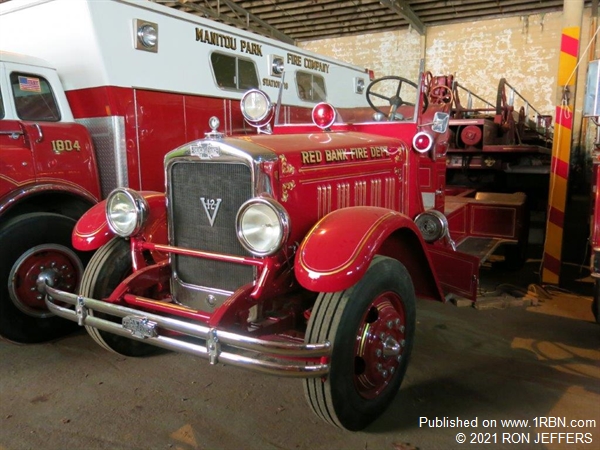 Photo by RON JEFFERSThe tractor of Red Bank's American La France tiller, recently refurbished by Lee's Emergency Equipment.
ALLENTOWN, NJ - After a year of being tucked away in homes, behind masks, and many other restrictions, May 8th was a day for area firefighters, collectors, apparatus buffs, and the like to get out and mingle with each other. It was a day to embrace what was once routine and taken for granted.

On this Saturday, the New Jersey Fire Museum sponsored their first annual Great Eastern Flea Market, off of Polhemustown Road. Organizers say there were 53 vendors signed up for the event. In addition, they saw 550 participants come through the gate. A cabin fever extravaganza.

Although there were threatening clouds, and showers along the route to Allentown, many participants showed up. Firefighters young and old, active and retired, got together. Many seeing each other and communicating for the first time in over a year.

Items for sale included many different types of firefighting apparatus parts and accessories. Owners of antique fire vehicles were on hand looking for those items and exchanging notes. Also available were the usual items. Anything from tee shirts, toys, magazines and books, radios and pagers, fire alarm boxes, and more. In addition, there were several food vendors. No one was hungry!

A chill in the air on this May day kept things alive and moving. Some firefighters were able to get a guided peek of the museum's antique apparatus inside of a large garage along the flea market section. Firefighters who operated on some of those rigs, or those who belong to departments that had those rigs, were impressed. They were happy to see such veterans of the fire service preserved.

Manpower to assist with the museum's progress and restoring apparatus, as well as donations to keep these rigs in shape, are always welcome (www.njfiremuseum.org).

This article is a direct street report from our correspondent and has not been edited by the 1st Responder newsroom.