Flyover Tribute to Corona Virus Responders
By RON JEFFERS, New Jersey Editor | April 28, 2020 | NEW JERSEY
Story No. 043020102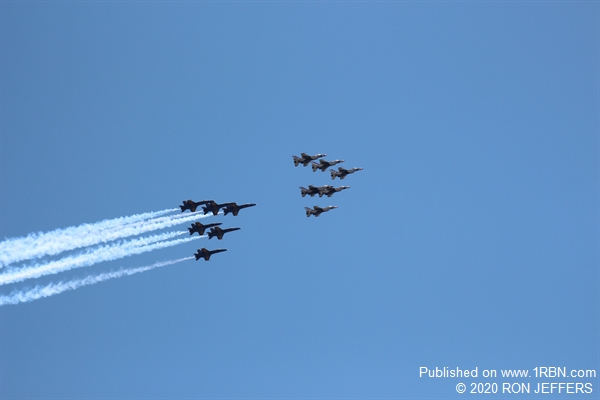 Photo by RON JEFFERSThe Blue Angels and Thunderbirds roared over our area to pay tribute to front line coronavirus workers on a clear April 28th afternoon.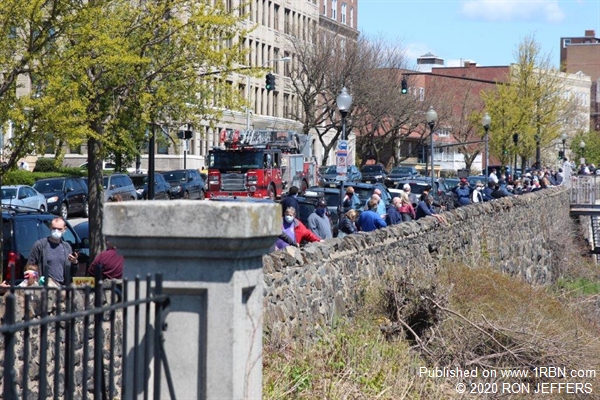 Photo by RON JEFFERSSpectators and the media lined up along Boulevard East in Weehawken, known for its view of the Manhattan skyline, to witness the flyover.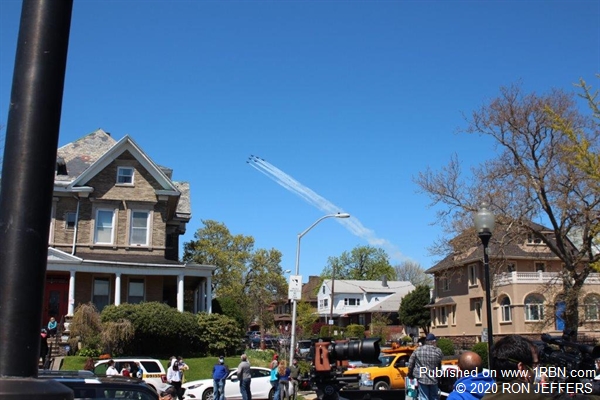 Photo by RON JEFFERSAfter flying over Teterboro, the jets passed over Weehawken, again, headed for Long island.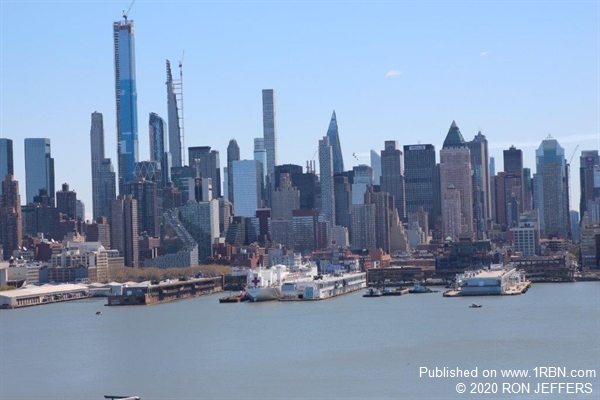 Photo by RON JEFFERSWith the US naval Hospital ship "Comfort" docked at Pier 90, the jets can be seen fling behind the skyline and up the East River.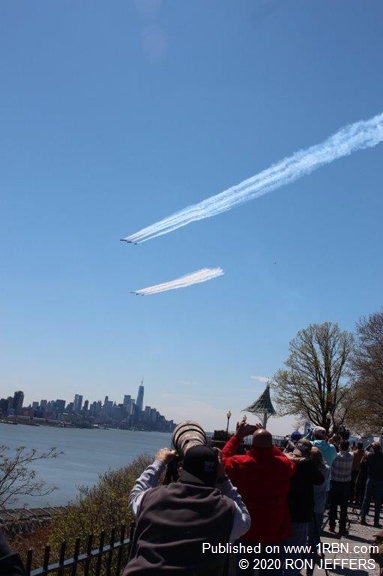 Photo by RON JEFFERSSpectators used long lenses and cell phones to document the flyover.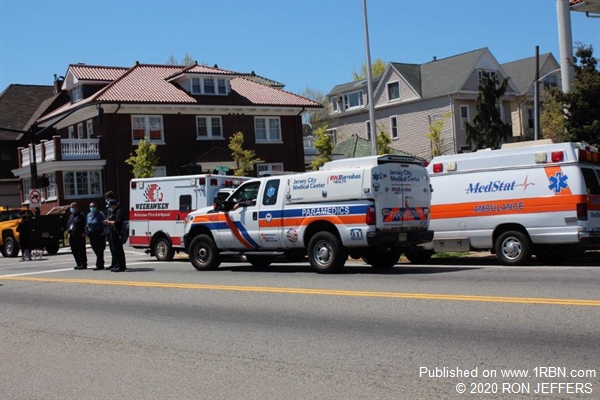 Photo by RON JEFFERSBLS and ALS units were present for the flyover.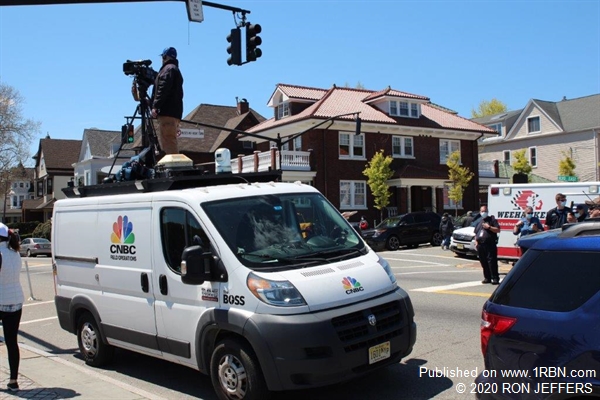 Photo by RON JEFFERS
A total of twelve U.S. Navy Blue Angels and Air Force Thunderbirds jets executed a flyover, in our area, on the afternoon of April 28th, as a tribute to coronavirus medical workers and emergency first responders.

On a rare blue sky, mild, April day, people came out of their homes to witness the flyover and get some badly needed fresh air. The flyover was performed over a number of cities in four states, including New York City and Long Island, New Jersey, Pennsylvania and Delaware. The show included FA-18 Super Hornets and F-16 Fighting Falcons that soared over the states.

This was the first leg of a nationwide tour, dubbed "Operation American Strong."

Many people, equipped with cameras and video equipment, assembled along Boulevard East, in Weehawken, including mobile media trucks. Hamilton Park is a well known location for tourists to take photos of the New York skyline. On weekends, there are usually several wedding parties taking photos with the tall buildings for a background.

Police closed off the major artery, leading to the Lincoln Tunnel, during the flyover. Besides media trucks, numerous BLS and ALS units were on hand. Weehawken police covered the area and passed out masks to anyone who did not possess one.

The crowd along this path had a chance to witness, and photograph, the jets as they flew down the Hudson River from the George Washington Bridge. Later, they came back around and over again from Teterboro and then were seen behind the Manhattan skyline, headed up the East River.

Photographers, with long lenses on their cameras, conversed and kept an eye on their watchers and in the sky for their photo ops.

A bit of relief for residents to get their mind off of virus related issues, and a showing of respect for those who are putting themselves on the line to beat this invisible enemy.

This article is a direct street report from our correspondent and has not been edited by the 1st Responder newsroom.