McLaren Sports Car Disintegrates on Impact, Leaving One Dead in Mt. Sinai
By CHRIS SABELLA, Senior Correspondent | April 20, 2021 | NEW YORK
Story No. 042121100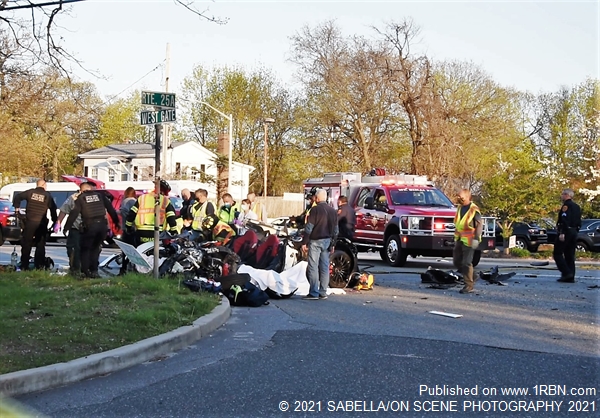 Photo by SABELLA/ON SCENE PHOTOGRAPHY 2021 ONE DEAD ,ONE SERIOUSLY INJURED AND TRAPPED .. 3 OTHERS HURT IN EARLY EVENING CRASH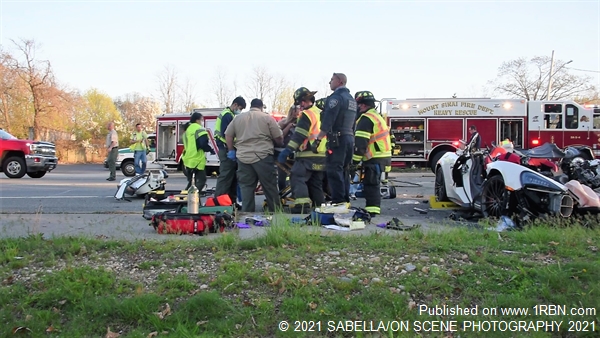 Photo by SABELLA/ON SCENE PHOTOGRAPHY 2021ONE DEAD ,ONE SERIOUSLY INJURED AND TRAPPED .. 3 OTHERS HURT IN EARLY EVENING CRASH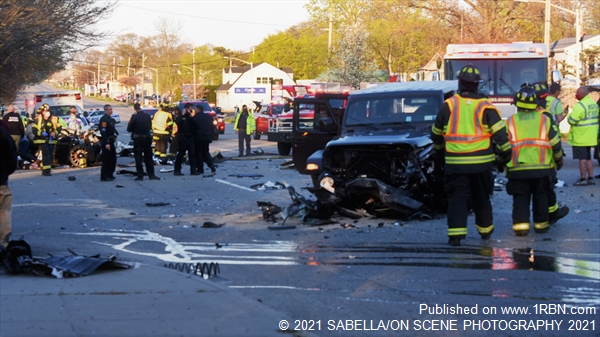 Photo by SABELLA/ON SCENE PHOTOGRAPHY 2021 ONE DEAD ,ONE SERIOUSLY INJURED AND TRAPPED .. 3 OTHERS HURT IN EARLY EVENING CRASH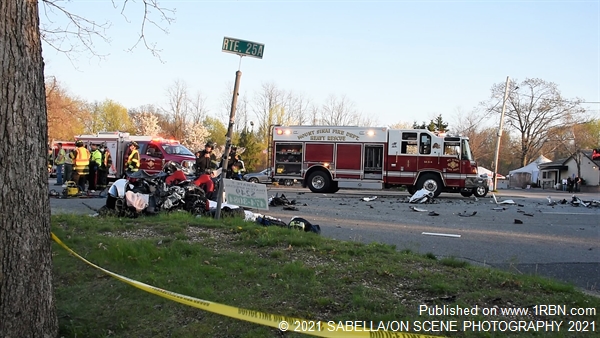 Photo by SABELLA/ON SCENE PHOTOGRAPHY 2021 ONE DEAD ,ONE SERIOUSLY INJURED AND TRAPPED .. 3 OTHERS HURT IN EARLY EVENING CRASH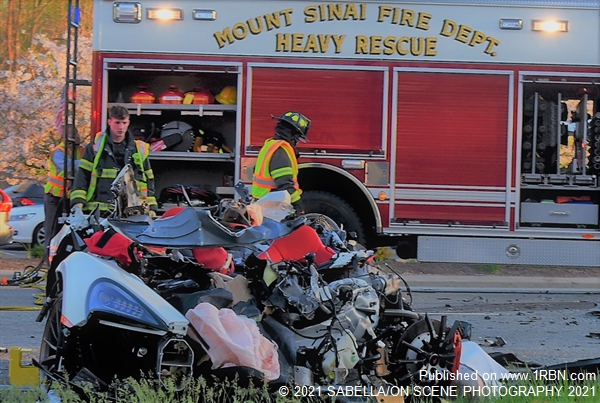 Photo by SABELLA/ON SCENE PHOTOGRAPHY 2021 ONE DEAD ,ONE SERIOUSLY INJURED AND TRAPPED .. 3 OTHERS HURT IN EARLY EVENING CRASH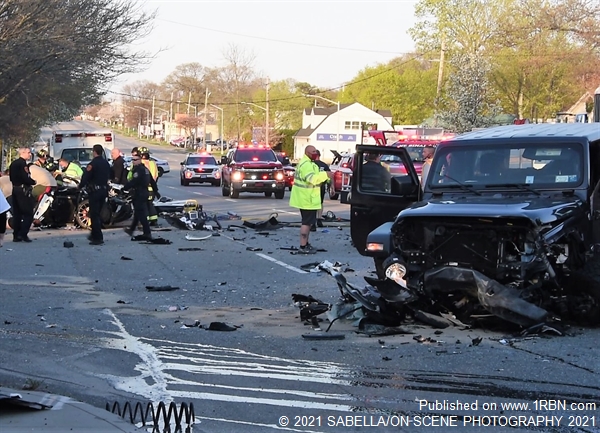 Photo by SABELLA/ON SCENE PHOTOGRAPHY 2021 ONE DEAD ,ONE SERIOUSLY INJURED AND TRAPPED .. 3 OTHERS HURT IN EARLY EVENING CRASH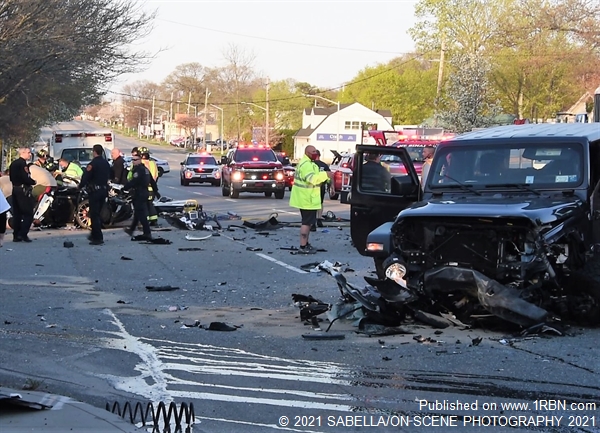 Photo by SABELLA/ON SCENE PHOTOGRAPHY 2021 ONE DEAD ,ONE SERIOUSLY INJURED AND TRAPPED .. 3 OTHERS HURT IN EARLY EVENING CRASH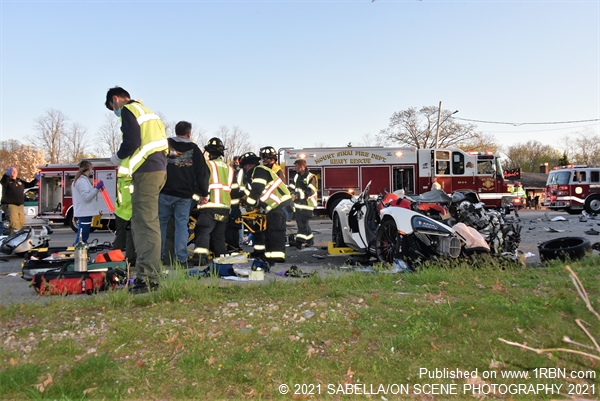 Photo by SABELLA/ON SCENE PHOTOGRAPHY 2021ONE DEAD ,ONE SERIOUSLY INJURED AND TRAPPED .. 3 OTHERS HURT IN EARLY EVENING CRASH
MOUNT SINAI, NY - At approximately 6:30 P.M. on April 20th, a 2017 McLaren sports car traveling at a high rate of speed on Route 25A and West Gate Drive collided head-on with a Jeep. The $200,000 car disintegrated upon impact, killing its driver and trapping a passenger.

The Mount Sinai FD along with Terryville heavy rescue units worked to free the passenger, who was transported by helicopter to a local trauma center with serious life-threatening injuries. Three people in the Jeep were also transported with non-life-threatening injuries.

SCPD 6th squad and crime scene investigators responded and closed the roadway for several hours. The driver was pronounced dead at the scene by the SC medical examiner. A witness stated that the white McLaren entered oncoming traffic in excess of 80-plus-mph. All patients were treated by medics and members of the Port Jefferson Ambulance Company.
This article is a direct street report from our correspondent and has not been edited by the 1st Responder newsroom.