Area 3 Miller Hose Olcott Wrights Corners Bring It All
By STEPHEN WALLACE, Senior Correspondent | April 11, 2020 | NEW YORK
Story No. 041120106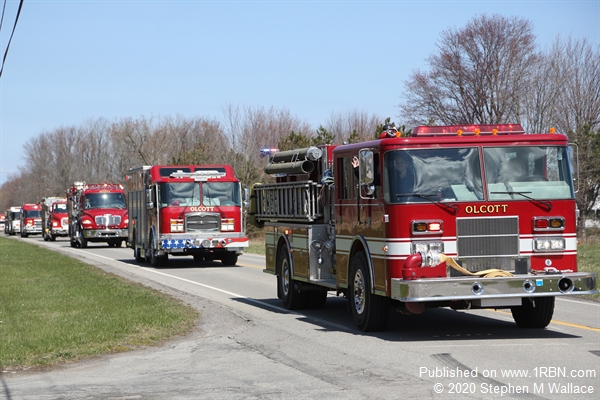 Photo by Stephen M Wallace They brought it all and they brought it strong.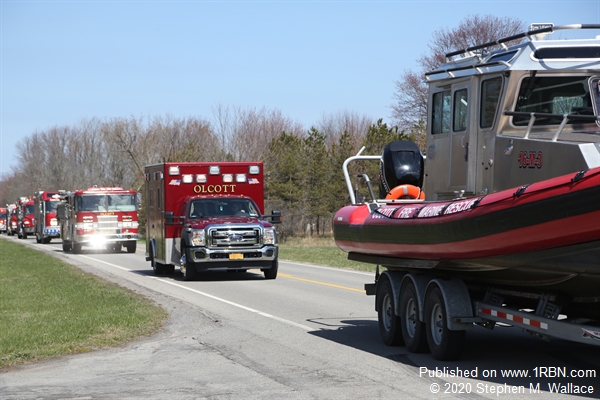 Photo by Stephen M. WallaceEquipment of all sizes and types lined the roads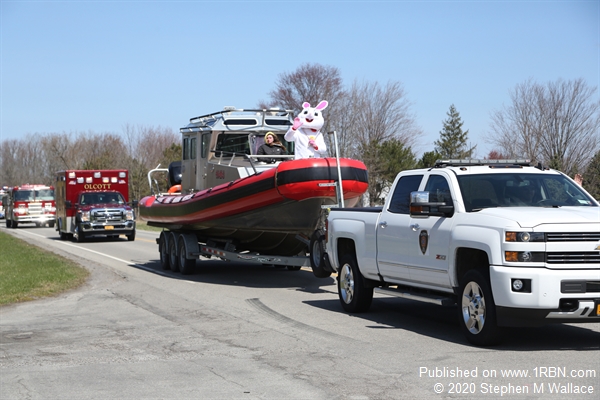 Photo by Stephen M WallaceThe Easter Bunny even came along for this event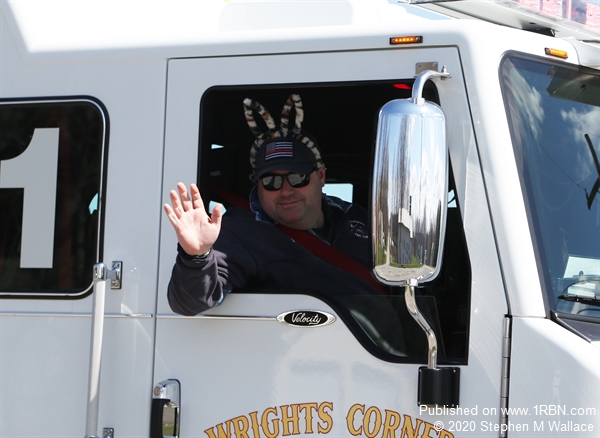 Photo by Stephen M WallaceWC Fire Chief JJ "Commander Bunny Ears" McKnight gave a wave to all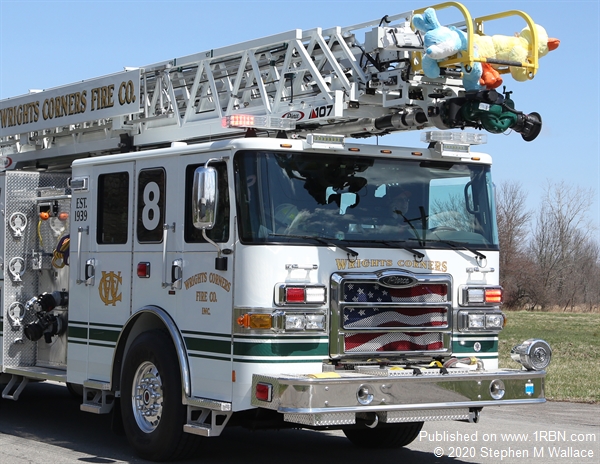 Photo by Stephen M WallaceA Bunny and a Chick had the best view from the top of A8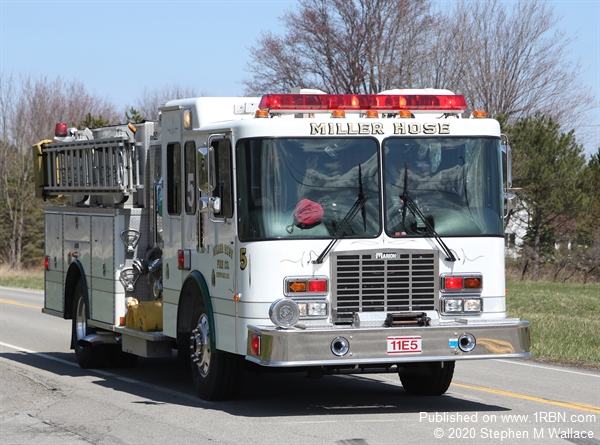 Photo by Stephen M WallaceMiller Hose was there in all it's red glory, wait that's right it's still WC White. White or red they all had one mission.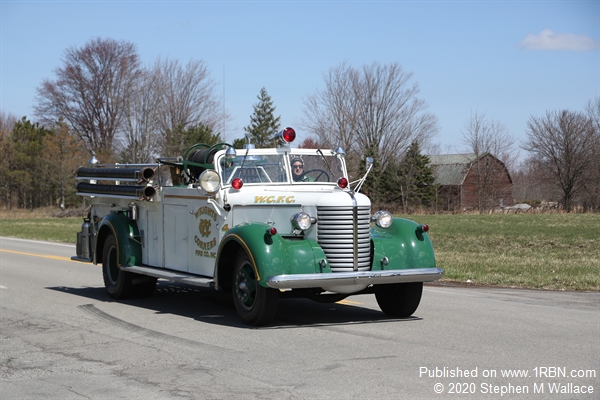 Photo by Stephen M WallaceEven the Old Buffalo has never scene a time like this, but it lead the pack of new WC equipment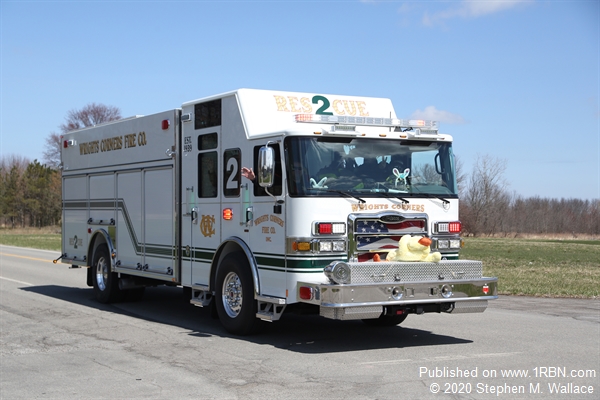 Photo by Stephen M. WallaceThree Companies they battle the worse side by side and today they road side by side to bring hope
It started with the three Fire Chiefs, Miller Hose Jason Cleman, Olcotts Stephen Miller, and Wrights Corners JJ"Commander" McKnight thinking of a way to just bring a smile,a ray of hope and a message of thank you to the residence in their respective companies districts. Through the good and the bad these people have supported the fire companies attending fund raisers, making donations, and so much more. The three Chiefs decided they would organize a parade throughout the connecting districts that run from the City of Lockport's line all the way and including the waters of Lake Ontario. A parade route was designed to get maximum coverage of populated streets. So starting in the morning every piece of equipment from all three fire companies showed up, part of getting ready included attaching some special stuffed Easter Bunnies and Chicks that wanted to ride along. The Easter Bunny was actually spotted on the front of Olcott's rescue boat waving to all the people along the route. Lights flashing and sirens blasting the vehicles went up and down, left and right through the districts. This was their way of saying "We are here" "We will always be here". It was wonderful to see the smile of the old and the young, fire engines, flashing lights, and sirens going off, and of course a Fire Chief with Easter Bunny ears was a amazing way to bring back just a little hope for so many that have lost that glimmer of hope over the past few weeks. It was also a chance for these front line First Responders to be out seeing the people on a mission of happiness and not a call for help. Volunteers, they save us millions in taxes, they save our lives, and property, but they even bring us just a little hope when there just dosn't seem to be any left.
This article is a direct street report from our correspondent and has not been edited by the 1st Responder newsroom.