Found Shoes Leads to Water Search in Ronkonkoma
By CHRIS SABELLA, Senior Correspondent | April 07, 2021 | NEW YORK
Story No. 040821105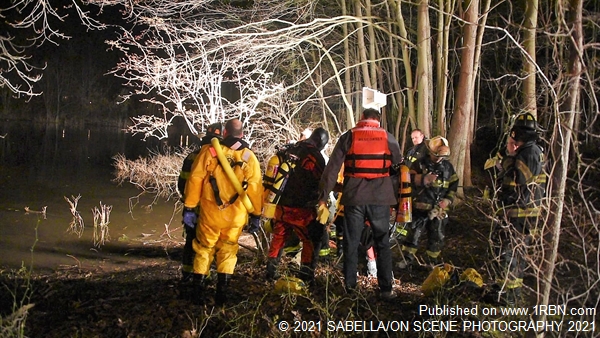 Photo by SABELLA/ON SCENE PHOTOGRAPHY 2021 WATER SEARCH IN EARLY MORNING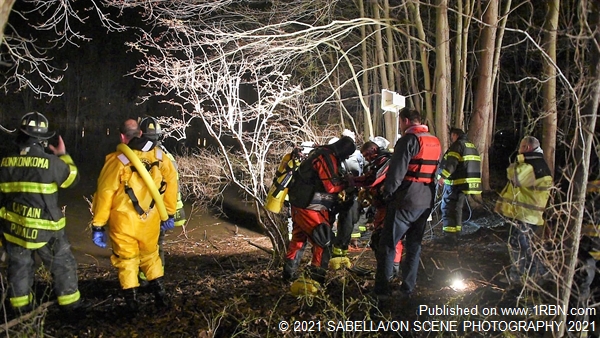 Photo by SABELLA/ON SCENE PHOTOGRAPHY 2021NOBODY WAS FOUND IN WATER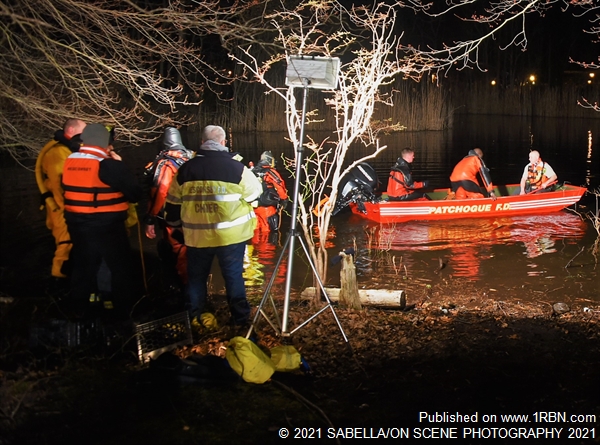 Photo by SABELLA/ON SCENE PHOTOGRAPHY 2021 2 SHOES NO BODY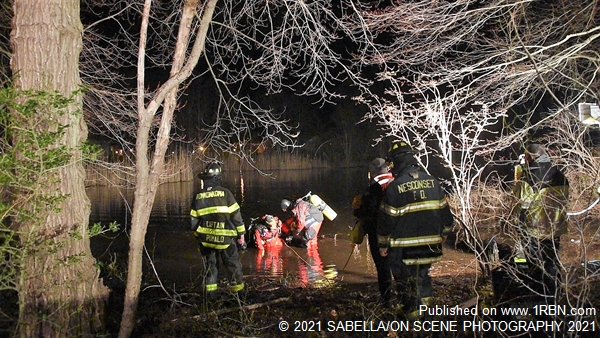 Photo by SABELLA/ON SCENE PHOTOGRAPHY 2021 2 SHOES NO BODY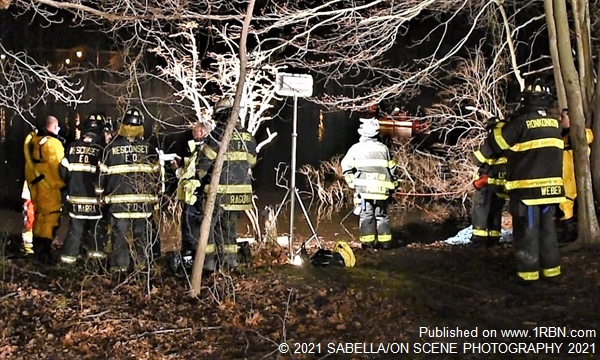 Photo by SABELLA/ON SCENE PHOTOGRAPHY 2021 2 SHOES NO BODY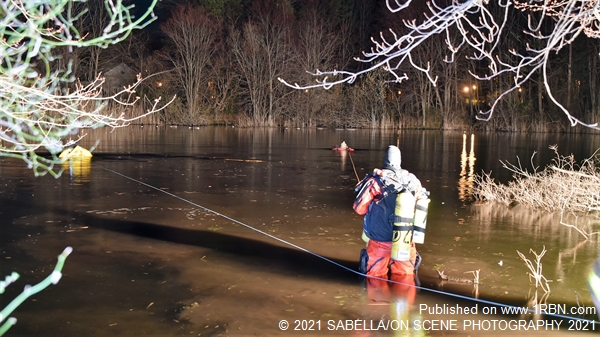 Photo by SABELLA/ON SCENE PHOTOGRAPHY 2021 2 SHOES NO BODY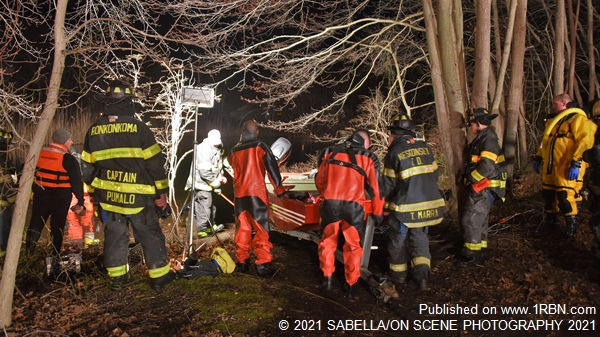 Photo by SABELLA/ON SCENE PHOTOGRAPHY 2021 2 SHOES NO BODY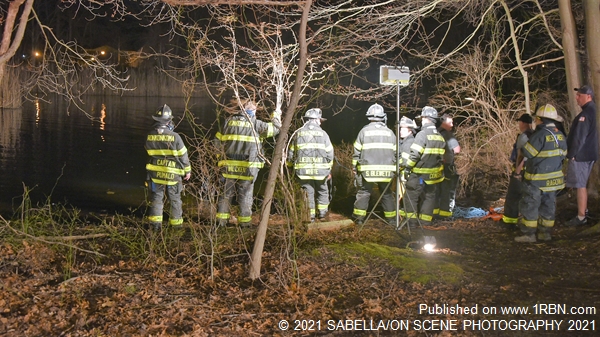 Photo by SABELLA/ON SCENE PHOTOGRAPHY 20212 SHOES NO BODY
RONKONKOMA, NY - Just after 11:00 P.M. on April 7th, a woman was walking her dog near a body of water on Round Pond Road when she found a pair of sneakers close to the water and heard what she believed was splashing in the dark area of the pond. The woman called 911, fearing someone might be drowning.

The call set in motion the SCPD marine unit aviation and K9, as well as the Ronkonkoma FD. Both the fire and police officers spoke with the woman and decided that it was not a hoax. Ronkonkoma chiefs activated for a water search and possible rescue and requested dive teams from Nesconset and Patchogue FDs.

SCPD's aviation unit was above the pond checking for heat or motion while the K9 was working the grounds around the pond. Rononkoma's water rescue team was first to enter the black merky water and searched the surface of the pond with no luck. Next to enter the water was the dive team from Nesconset, who went out further and was searching the area of the middle of the water. Next was Patchogue, who brought a small boat and took the turn checking the entire pond.

All three fire departments worked together and completed their searches, unable to locate anyone or anything except for a lot of geese who appeared to be upset about their sleep being disrupted. All units took up about four hours later.
This article is a direct street report from our correspondent and has not been edited by the 1st Responder newsroom.