Passover Begins with the Annual Burning of the Chametz
April 05, 2023 | NEW JERSEY
RON JEFFERS, New Jersey Editor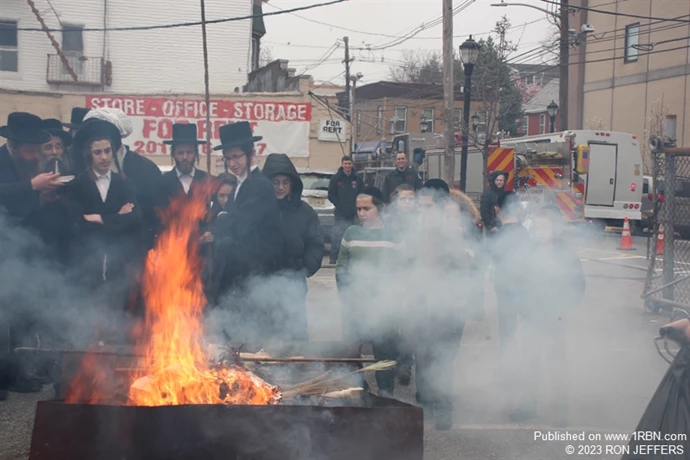 Photo by RON JEFFERSNorth Hudson firefighters and a city fire inspector stood by during the burning of the chametz ceremony at 34th Street & New York Avenue, Union City, April 5th. The tradition marks the beginning of Passover.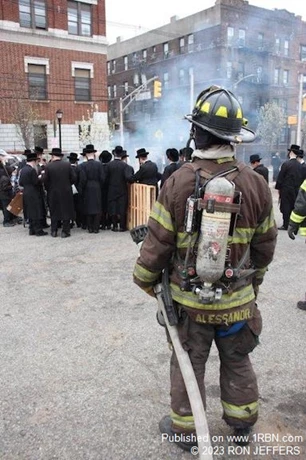 Photo by RON JEFFERS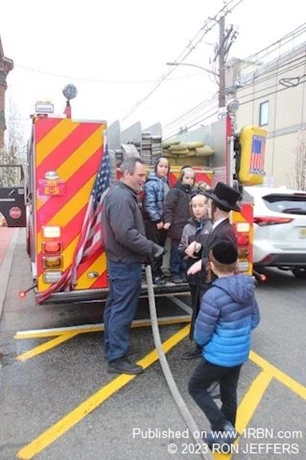 Photo by RON JEFFERSChildren get a tour of North Hudson Engine 5.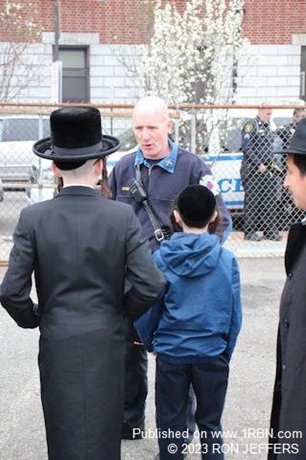 Photo by RON JEFFERSNorth Hudson First Battalion Chief Kevin Cowan talks about the fire department, and the definition of the collar insignias representing ranks, to youths during the burning of the chametz on April 5th.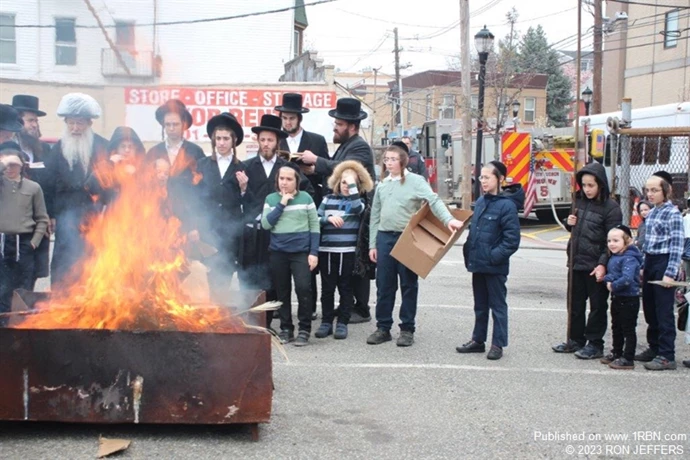 Photo by RON JEFFERS
This article is a direct street report from our correspondent and has not been edited by the 1st Responder newsroom.
UNION CITY, NJ - Fire departments in numerous New Jersey municipalities participated in the annual burning of the chametz on April 5th, that marks the beginning of Passover.
Traditional ceremonies were held in venues like Teaneck, Passaic, Jersey City, Union City, and many more. Often, firefighters standing by during the burning inquire into the history of the ceremonial burning.
According to NorthJersey.com, the eight-day holiday commemorates the liberation of the Hebrews from Egyptian slavery, some 3,300 years ago. The Israelites fled Egypt in such haste that they didn't have time to wait for their bread to rise. As a reminder of their sacrifice and ultimate redemption, Jews abstain from eating leavened bread or other foods made from fermented grain during the holiday. They refer to leavened items, which must be discarded from the home before Passover, as chametz. 
Jews destroy leavened food in a ceremonial burning called "biur chametz." This is also a symbolic act in which people are encouraged to rid themselves of bad character traits. 
In Union City, the tradition continued in a parking lot on New York Avenue and 34th Street. Besides the burning, youths got a change to talk to North Hudson firefighters and examine Engine 5's apparatus. 
In Teaneck, which has a larger venue for the ceremony at the Jewish Community Center, local firefighters brought their fire safety trailer, along with fire apparatus, to educate the community on fire safety and prevention. A way to make the best out of a religious ceremony and for safety.