Garage Fire Quickly Extinguished in Elsmere
By THOMAS MARRA , Correspondent | March 18, 2021 | NEW YORK
Story No. 033121109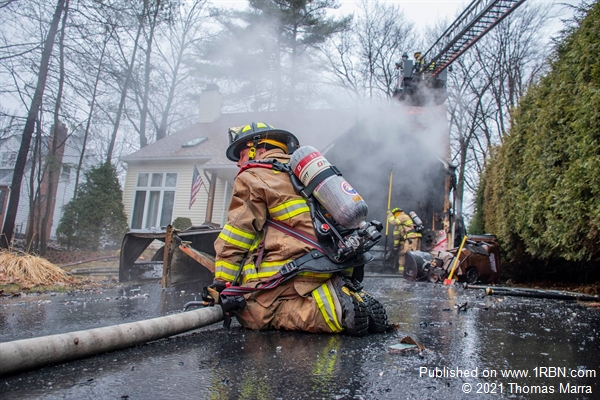 Photo by Thomas MarraMany firefighters responded to an active garage fire in the Elsmere Fire District on March 18th.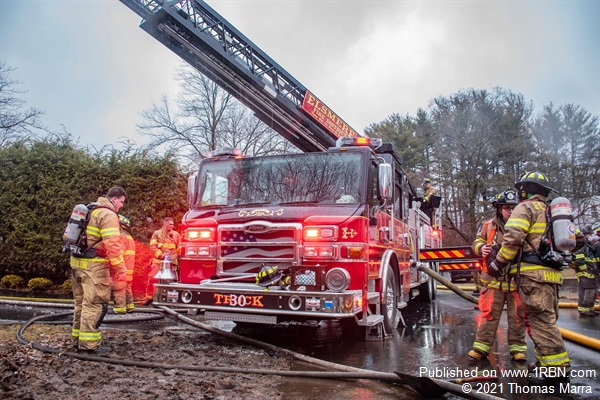 Photo by Thomas Marra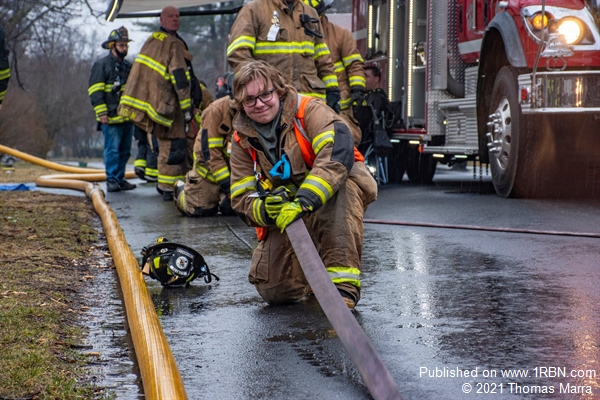 Photo by Thomas Marra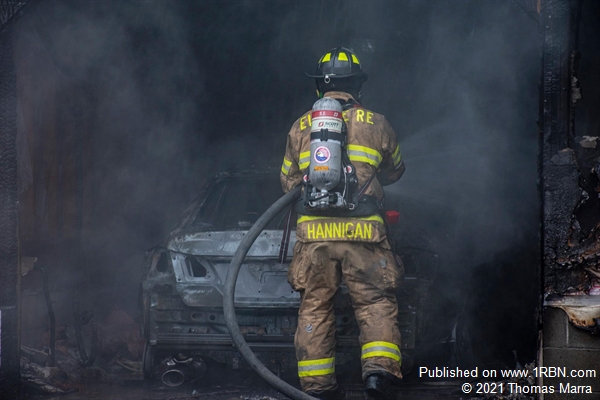 Photo by Thomas Marra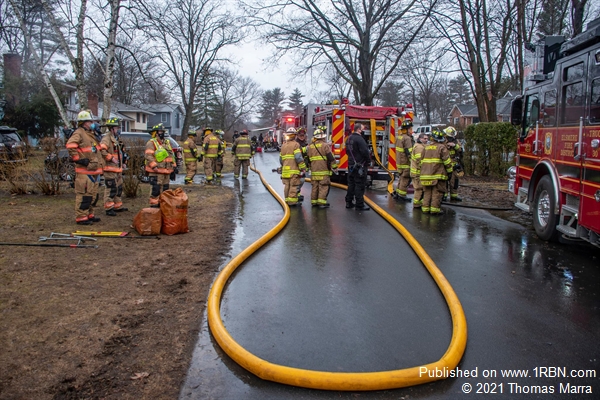 Photo by Thomas Marra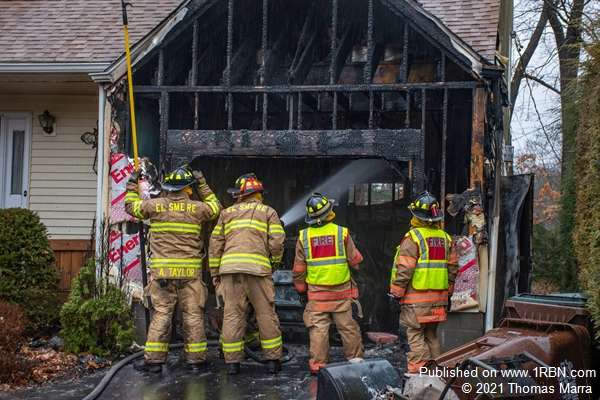 Photo by Thomas Marra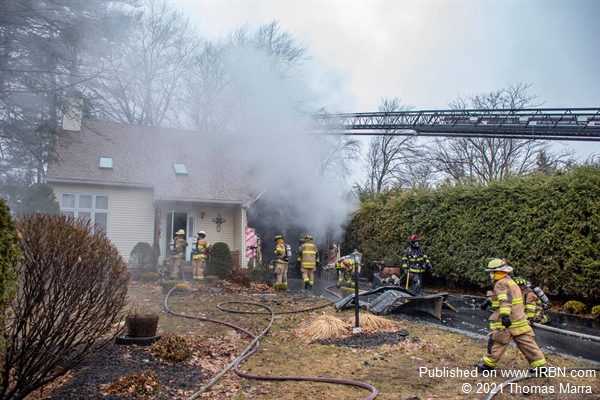 Photo by Thomas Marra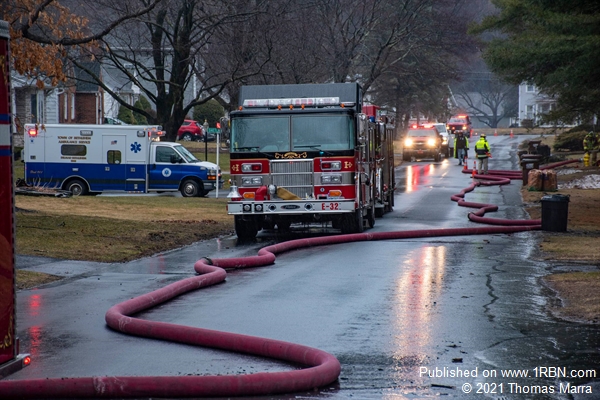 Photo by Thomas Marra
ELSMERE, NY - Fire crews were dispatched for a report of a fire in the garage of an Elsmere home on Thursday, March 18th.

Elsmere and Delmar Fire Departments were called to 20 Brookview Ave. at 3:30 P.M. for an active fire in the garage of the home. Arriving crews were able to quickly put water on the flames in the garage. Selkirk and Slingerlands Fire Departments were both immediately requested for one engine each to respond to the scene.

The main body of fire was in the garage and there was slight extension into the house, according to Assistant Chief Frank Wickham of Elsmere Fire. As crews were checking for extension they noticed heavy fire in the basement, but were able to quickly knock the fire down. There was one car in the garage at the time of the fire, which was a total loss.

Due to the location of the fire in the garage, crews were faced with hazards. "Anytime you're working around a car, whether it's a fire or an accident, there's many hazards," says Wickham. "In this particular case you've got a car on fire inside a structure, so that adds to the dynamics."

"The other thing of concern with any kind of car fire is the bumpers," Wickham said. "They're usually under the possibility of actually causing an explosion with the sensors and the gas-filled pistons within the bumpers." He says there was also a point during the call where fuel was running down the driveway from the garage and towards the firefighters, but that situation was quickly handled.

North Bethlehem Fire responded to the scene to provide rehab for firefighters, and Selkirk Fire brought their air truck to replenish the supply of air bottles used on the scene. McKownville Fire brought an engine to standby at the Slingerlands Firehouse and Coeymans Fire also relocated one engine to standby at Selkirk Fire Station #2. Delmar-Bethlehem EMS responded with two ambulances to standby at the scene with Albany County Paramedics.

"It really impressed me today," said Wickham. "We had a lot of firefighters here today really, really quickly."

Wickham says one person lives at the home and was returning home when he discovered the fire in the garage. There were no injuries reported on the scene.

The fire investigation team from the Bethlehem P.D. was requested to determine a possible cause of the fire. Police say the fire appears to be accidental and started in the garage.
This article is a direct street report from our correspondent and has not been edited by the 1st Responder newsroom.