Blocked Chimney Causes House Fire in Stuyvesant
By JEFFREY BELSCHWINDER, Senior Correspondent | February 27, 2021 | NEW YORK
Story No. 030821124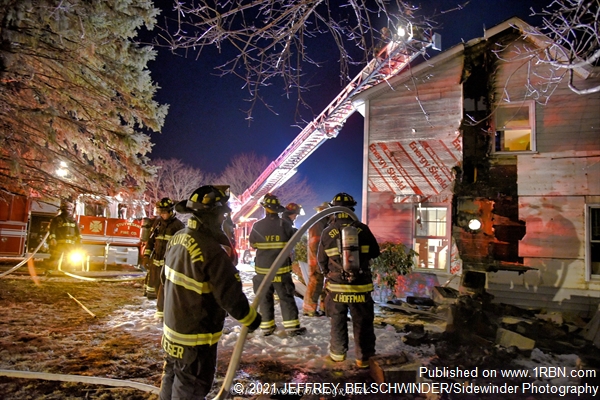 Photo by JEFFREY BELSCHWINDER/Sidewinder Photography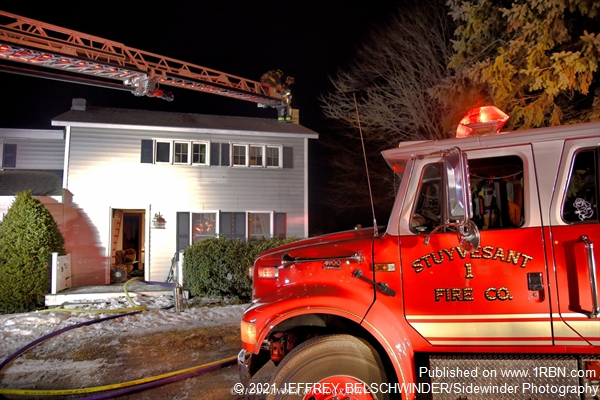 Photo by JEFFREY BELSCHWINDER/Sidewinder Photography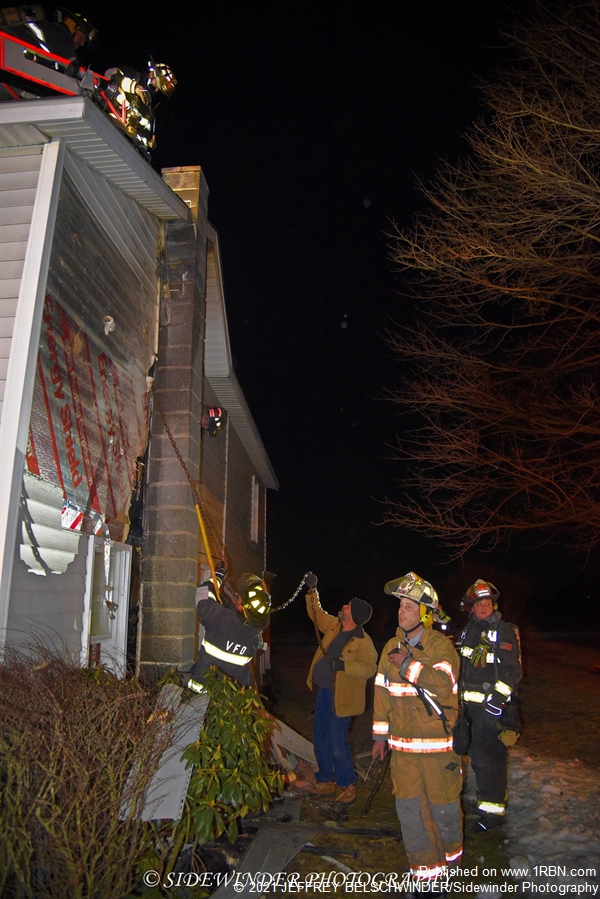 Photo by JEFFREY BELSCHWINDER/Sidewinder Photography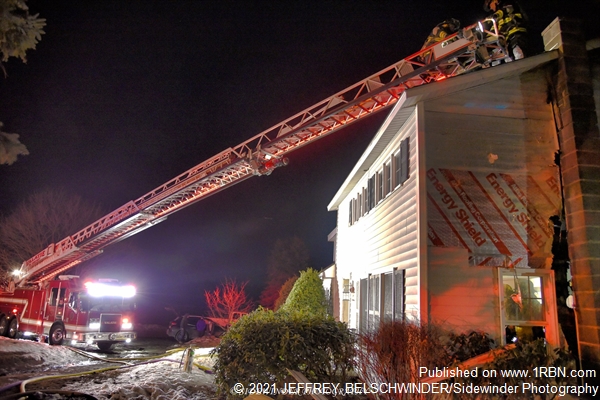 Photo by JEFFREY BELSCHWINDER/Sidewinder Photography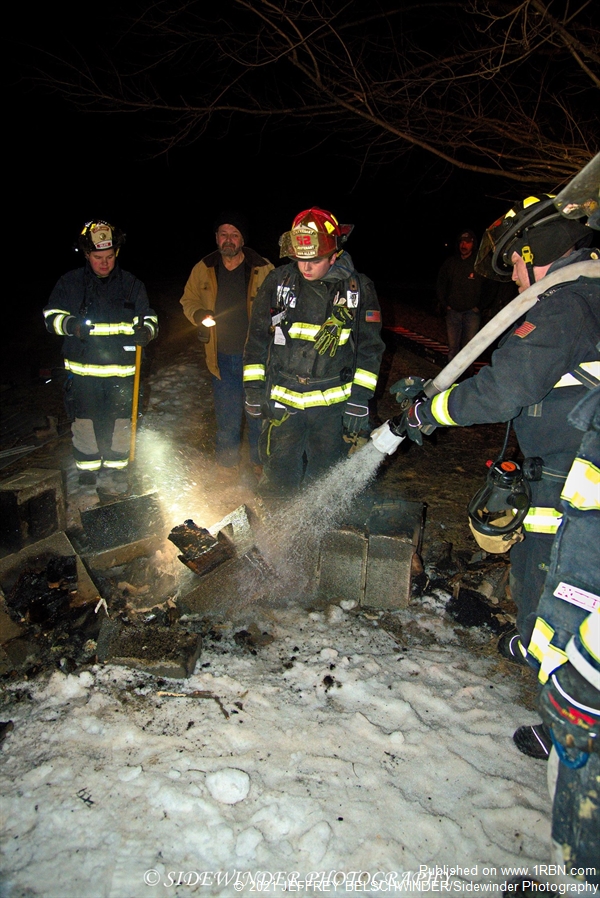 Photo by JEFFREY BELSCHWINDER/Sidewinder Photography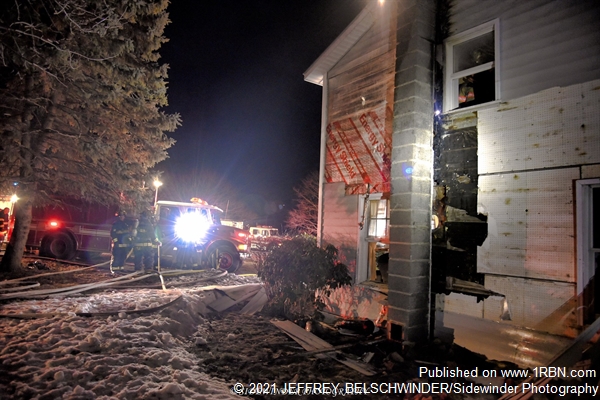 Photo by JEFFREY BELSCHWINDER/Sidewinder Photography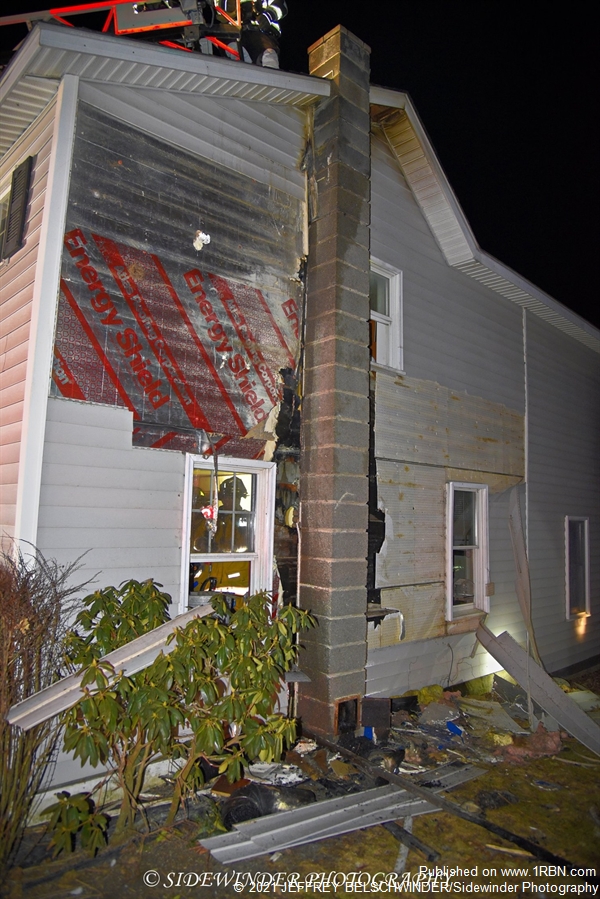 Photo by JEFFREY BELSCHWINDER/Sidewinder Photography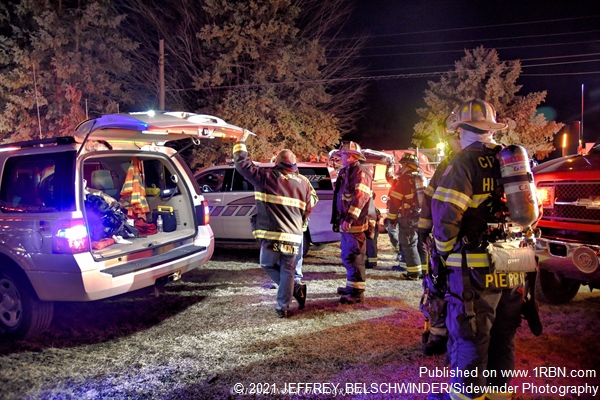 Photo by JEFFREY BELSCHWINDER/Sidewinder Photography
Stuyvesant, NY - On February 27th at 10:54 P.M., the Stuyvesant FD, along with mutual aid from Stuyvesant Falls, Valatie, Kinderhook, Niverville, Valatie Rescue Squad, and the city of Hudsons FD for the FAST team, were dispatched to 822 Eichybush Road for a reported chimney fire with possible extension into the structure.

The first arriving chief on scene declared a working structure fire, with fire showing from the exterior of the structure and smoke coming from the attic. The first arriving engine on scene immediately deployed their crews to the front door with a one-and-three-quarter inch hand line.

Firefighters had a smoke condition throughout the first and second floors of the house and began to pull apart the wall around the chimney area where they had a heavy heat signature on their thermal imaging cameras. Firefighters made their way to the attic area where they had only smoke and no fire. As crews opened up the wall they encountered a fire condition and immediately knocked it down. Firefighters then went to the second floor and found that the fire had traveled up the wall behind the chimney, which they knocked down quickly before it could spread further. As additional tankers and engines arrived on scene firefighters knocked down all remaining fire on the exterior portion of the house.

As firefighters were checking for extension they emptied the fireplace and began to conduct overhaul, at which time they were still getting a significant amount of heat from the chimney, indicating that they still had a fire inside. Firefighters were forced to pull down the chimney on the outside of the structure to stop any further fire spread. The homeowner retrieved a small excavator while firefighters attached chains to the chimney, and the chimney was pulled down onto the back lawn.

As crews examined the pipe of the chimney, they found that there was significant blockage. Firefighters remained on scene until the early hours of the morning while fire investigators worked to determine the cause of the fire, which was found to be from the the blocked chimney.

No injuries were reported, but the home suffered moderate damage on the side where the chimney was. The fire department reminds all residents to get their chimneys inspected and cleaned yearly to prevent any type of fire from occurring.
This article is a direct street report from our correspondent and has not been edited by the 1st Responder newsroom.