Abandoned Hotel Fire on Wolf Road in Albany
January 21, 2023 | NEW YORK
JEFFREY BELSCHWINDER, Senior Correspondent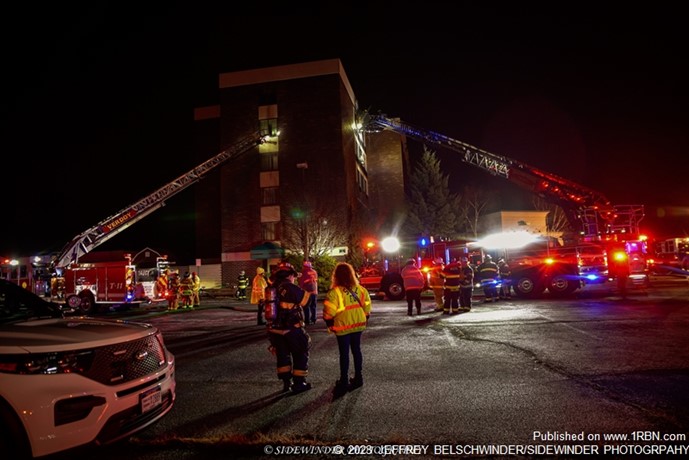 Photo by JEFFREY BELSCHWINDER/SIDEWINDER PHOTOGRPAHY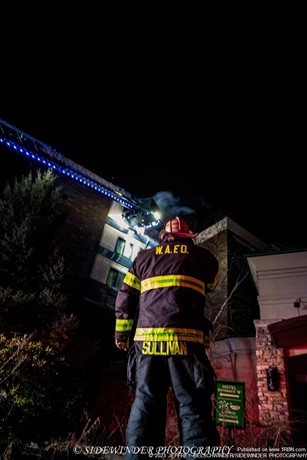 Photo by JEFFREY BELSCHWINDER/SIDEWINDER PHOTOGRPAHY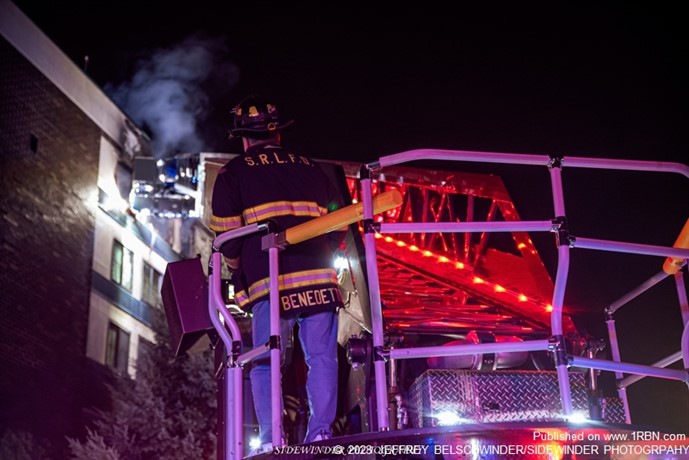 Photo by JEFFREY BELSCHWINDER/SIDEWINDER PHOTOGRPAHY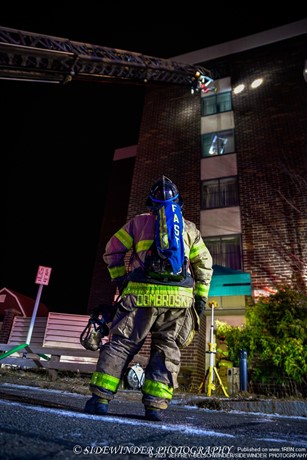 Photo by JEFFREY BELSCHWINDER/SIDEWINDER PHOTOGRPAHY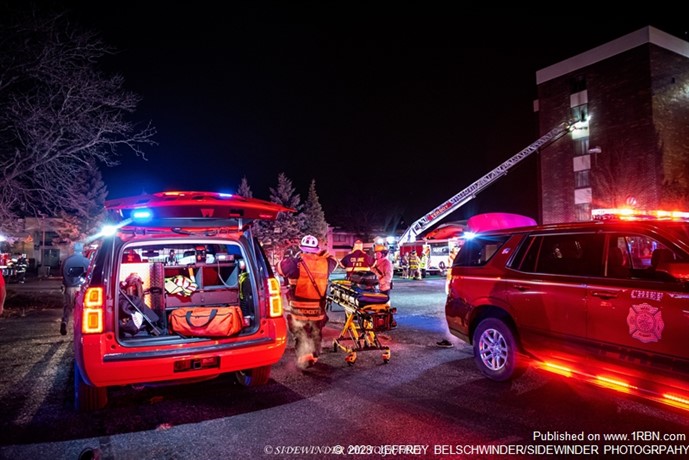 Photo by JEFFREY BELSCHWINDER/SIDEWINDER PHOTOGRPAHY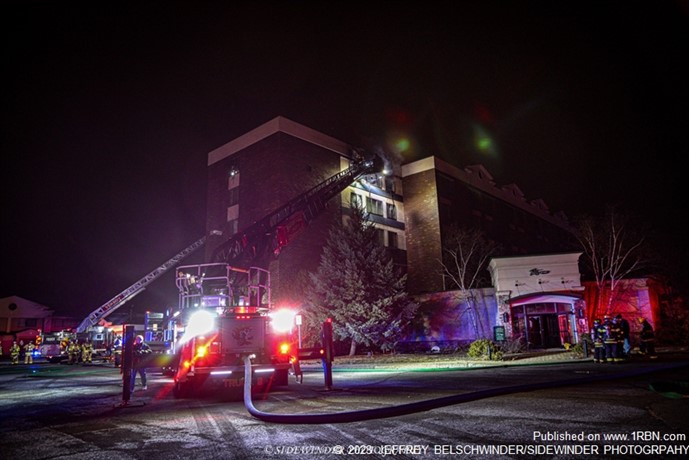 Photo by JEFFREY BELSCHWINDER/SIDEWINDER PHOTOGRPAHY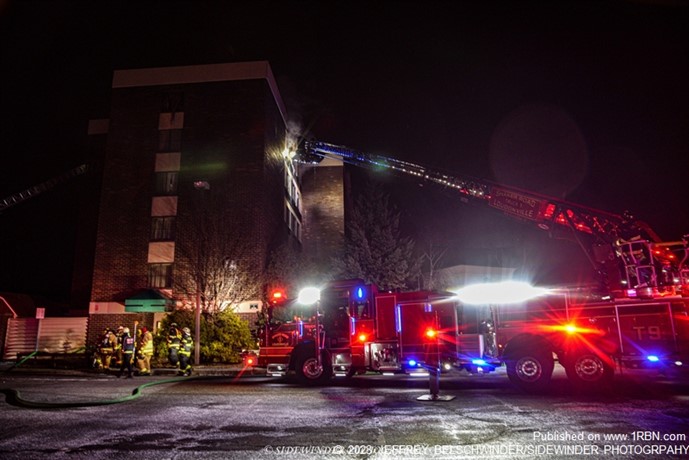 Photo by JEFFREY BELSCHWINDER/SIDEWINDER PHOTOGRPAHY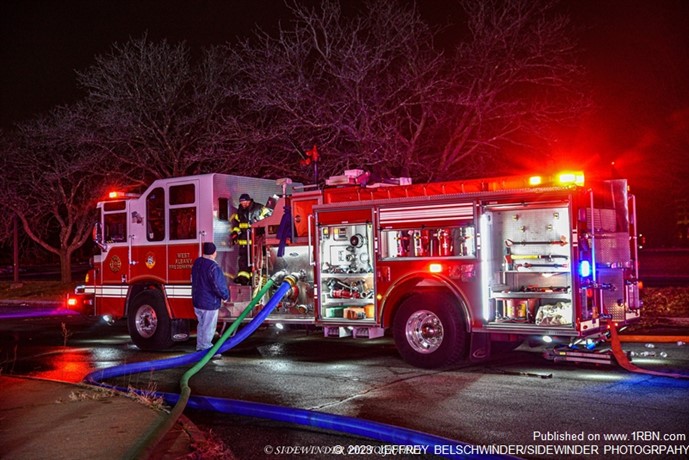 Photo by JEFFREY BELSCHWINDER/SIDEWINDER PHOTOGRPAHY
This article is a direct street report from our correspondent and has not been edited by the 1st Responder newsroom.
ALBANY, NY - At 2:59 A.M. on January 21st, the Shaker Road Fire Department along with West Albany Fire Department, Colonie Village for the FAST, Latham Fire Department, Verdoy Fire Department, Menands Fire Department, and Colonie EMS were dispatched to 205 Wolf Road for a reported structure fire. The caller reported flames coming out of the hotel.

Albany County Sheriff's units that were in the area notified the dispatcher that they had a working structure fire at that location. The first arriving chief on scene had a working fire on the sixth floor of the hotel with heavy fire and smoke pushing from a room in the front of the building. The next arriving unit scouted out the closest fire hydrant.

Command notified the dispatcher that he had a Signal 30 working structure fire in a six-story abandoned hotel, and it was unknown if there were any occupants in the building, and requested police to respond. Engine 454 arrived on scene and attempted to connect to a hydrant nearby, but had a water problem.

Engine 454's crew began making their way over to the front of the building to gain access to the structure. Another firefighter hopped up across the pump panel, had the pump operator charge the deck gun and began to knock down the heavy fire condition with their tank water.

Truck 9 arrived on scene, set up in the parking lot and connected to Engine 454 with their supply line. Additional firefighters connected to the building's standpipe system while other firefighters established a water supply across the street from the fire scene. Firefighters made their way to the top floor and connected to the standpipe system.

The Colonie Village Fire Co. FAST and Latham Fire Department FAST arrived on scene and made their way to the fire floor and the floor below to set up just in case they had to go to work.

Firefighters on the fire floor continued to knock down all of the remaining fire. With the quick actions of the first responding engine crew, firefighters quickly brought the fire on the top floor under control. Crews had extensive fire damage throughout the top floor of the building and worked on the top fire floor for an extended period of time conducting extensive overhaul. Firefighters conducted a full search of the building and found no one inside.

Colonie Fire Investigators arrived on scene and began conducting their investigation into the fire. No injuries were reported.