Albany Firefighters Rescue Two Children & One Adult from House Fire
February 03, 2023 | NEW YORK
JEFFREY BELSCHWINDER, Senior Correspondent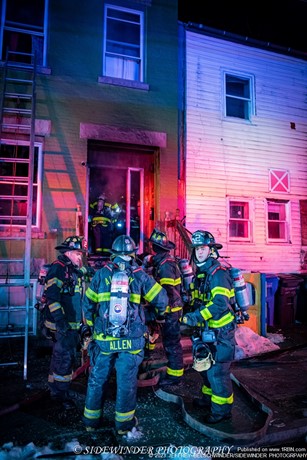 Photo by JEFFREY BELSCHWINDER/SIDEWINDER PHOTOGRPAHY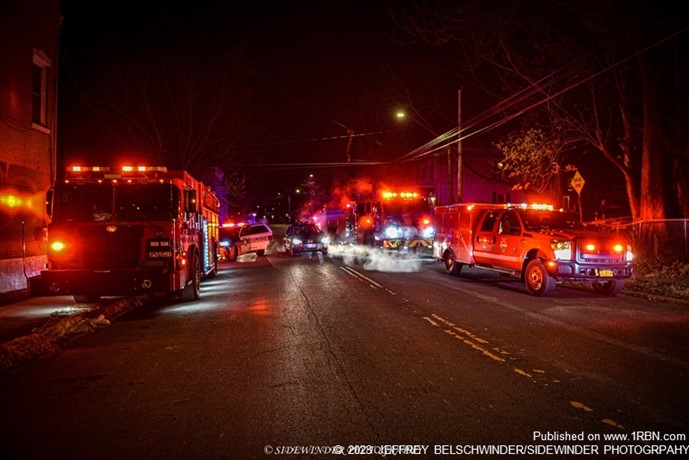 Photo by JEFFREY BELSCHWINDER/SIDEWINDER PHOTOGRPAHY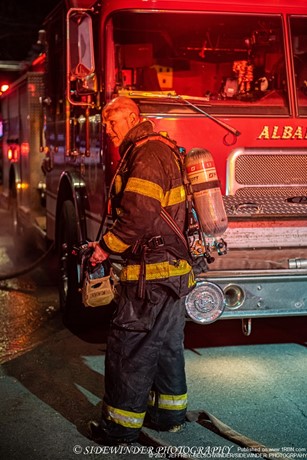 Photo by JEFFREY BELSCHWINDER/SIDEWINDER PHOTOGRPAHY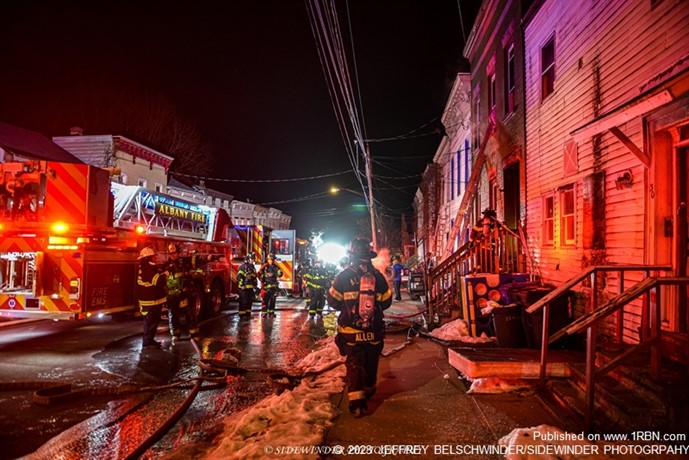 Photo by JEFFREY BELSCHWINDER/SIDEWINDER PHOTOGRPAHY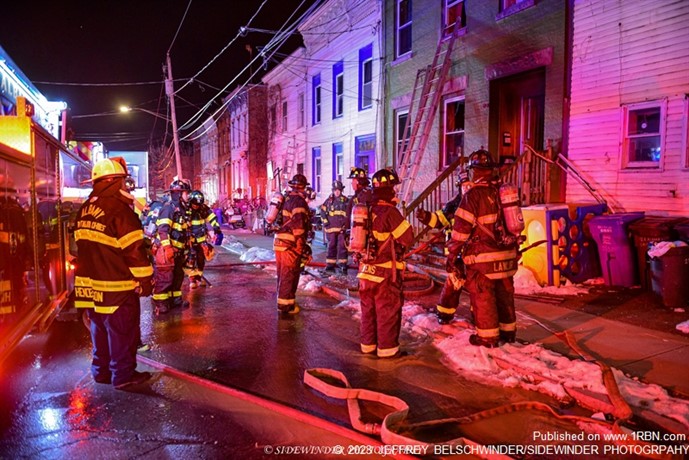 Photo by JEFFREY BELSCHWINDER/SIDEWINDER PHOTOGRPAHY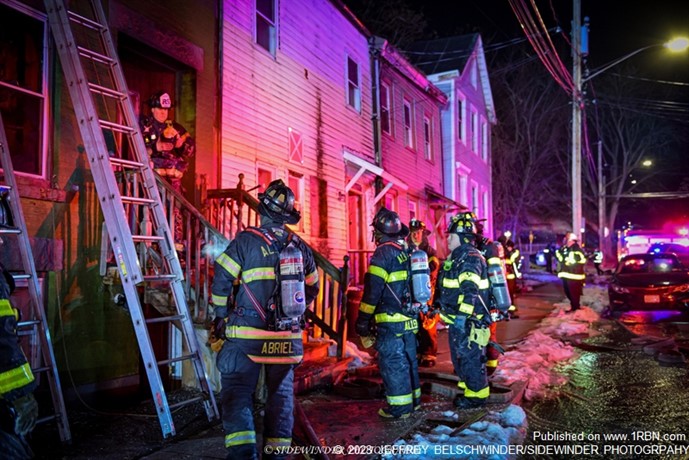 Photo by JEFFREY BELSCHWINDER/SIDEWINDER PHOTOGRPAHY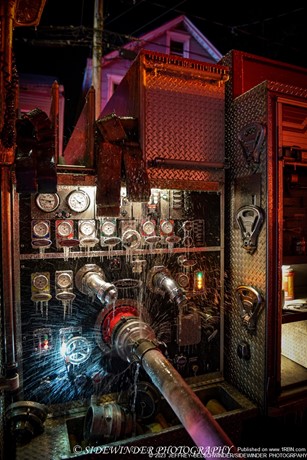 Photo by JEFFREY BELSCHWINDER/SIDEWINDER PHOTOGRPAHY
This article is a direct street report from our correspondent and has not been edited by the 1st Responder newsroom.
ALBANY, NY - On February 3rd at 10:52 P.M., City of Albany's communications officers began taking multiple calls for a structure fire at 28 Albany Street with reported entrapment. The dispatchers immediately transmitted the alarm of fire, sending Engines 2 and 1, Trucks 2 and 1, Engine 5, Rescue 2, the rescue squad and Battalion 1 to the scene. The caller reported a fire inside the hallway.

The police department arrived on scene and notified the dispatcher that they had a working fire with entrapment. Quickly followed behind the police unit were Engine 2 and Truck 2 and the fire officer on scene transmitted a Signal 30 for a working structure fire.

Firefighters immediately deployed a ladder to the second story window and began to make rescues. Firefighters from Engine 2 deployed a hand line to the front of the structure and notified all units that they were running off the tank water and that they needed a hydrant. As crews were setting up to make an aggressive interior attack, firefighters began removing the trapped victims from the second floor. One adult and two children were quickly removed and brought to an incoming ambulance down at the end of the street on Broadway.

Command requested additional ambulances to the scene as well as a warming bus, as temperatures were hovering around -15°F with a wind chill of -35°F. As firefighters were connecting to the hydrant and feeding the engine, water began to spray from the fittings and started to cover the ground in a sheet of ice. The pump panel quickly became ice covered and the additional hand lines that were above the pump panel became covered in ice as well.

Firefighters in the hallway of the structure continued making an aggressive knock down of the fire while firefighters on the second floor conducted a primary search and discovered that everyone was out of the building safely.

Mohawk Ambulance Service arrived on scene and evaluated the three occupants that were rescued. Firefighters began to deploy rock-salt around the engines and the front of the scene anywhere where water was running. Firefighters were able to contain the fire to the hallway and made sure that it did not spread to any other part of the home.

Fire Investigators arrived on scene and began to conduct their investigation into the fire. No injuries were reported, and firefighters went back in to service a short time later.