"Pippy" the Dog Rescued After Falling Into Kinderhook Nature Preserve Ravine
By JEFFREY BELSCHWINDER, Senior Correspondent | February 01, 2021 | NEW YORK
Story No. 020521104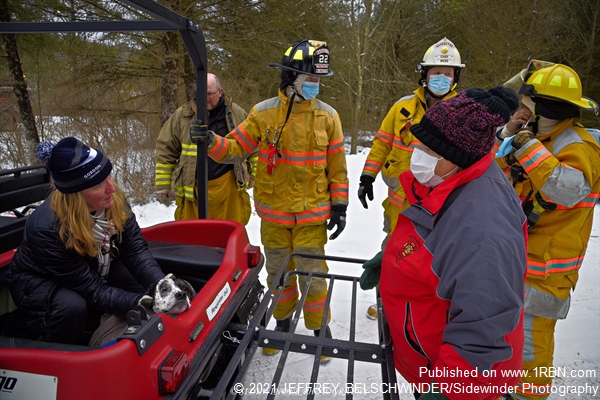 Photo by JEFFREY BELSCHWINDER/Sidewinder Photography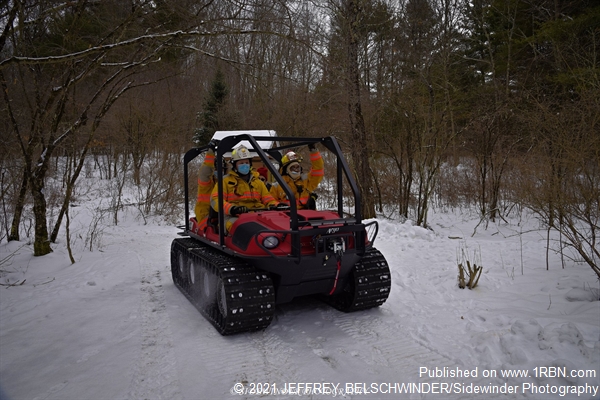 Photo by JEFFREY BELSCHWINDER/Sidewinder Photography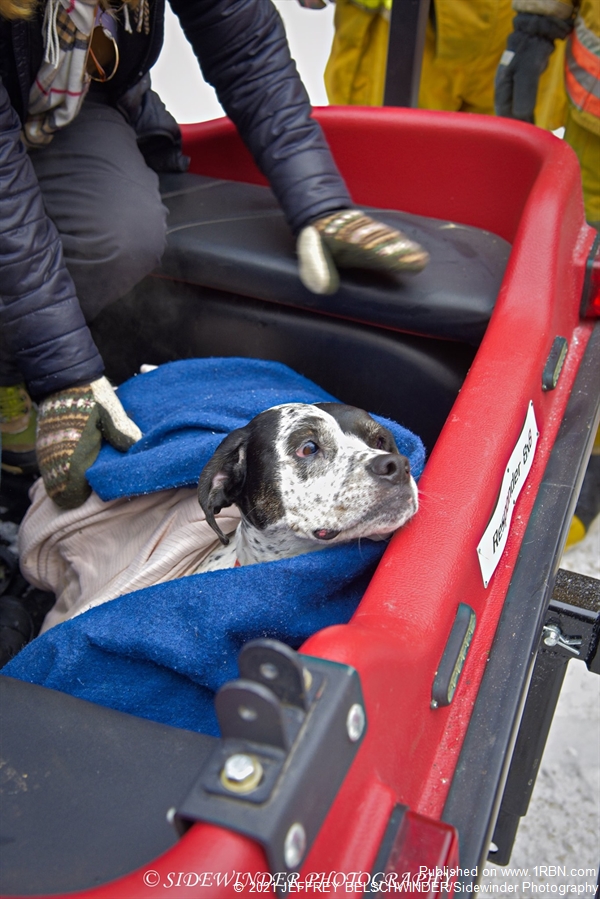 Photo by JEFFREY BELSCHWINDER/Sidewinder Photography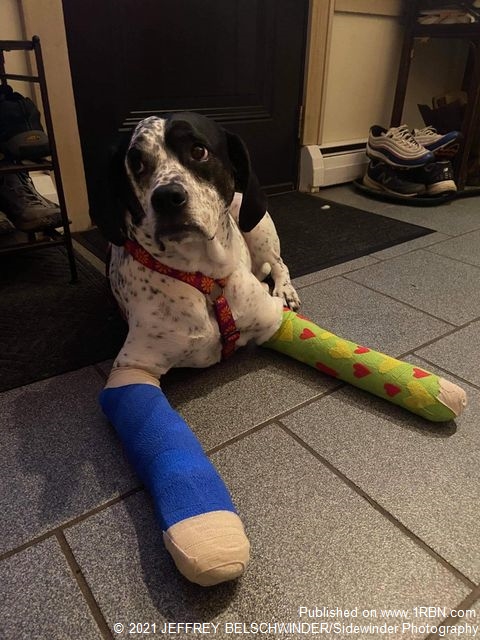 Photo by JEFFREY BELSCHWINDER/Sidewinder Photography
East Nassau, NY - On February 1st at 10:34 A.M., the Tsatsawassa Fire Department's chief requested his department to be dispatched with mutual aid from the Nassau Fire Department for their Argo for a dog rescue in the Kinderhook Creek Nature Preserve.

The chief quickly arrived on scene and made his way to the backside of the preserve where he discovered Pippy's loving owner, and Pippy down at the bottom of a 40-foot ravine after slipping and falling on some ice. The fire chief notified all incoming apparatus to stage at the entrance to the preserve. A nearby neighbor with an ATV offered assistance to the fire department to help get rescue equipment into the preserve.

The Nassau Fire Department arrived on scene with their Argo, loaded it up and made their way into the preserve where the dog and its owner were. Pippy and her owner were in good spirts on arrival.

Both fire departments worked together to get the dog up the icy ravine and into the Argo. Firefighters worked for over 30 minutes conducting the rescue. Crews loaded the injured dog into the Argo with its owner and quickly made their way out of the preserve. Pippy, who was wagging her tail after firefighters rescued her, was covered up and kept warm during transport and then loaded into the owner's van and brought to the Latham Emergency Veterinary Clinic. Firefighters packed up their Argo and equipment and went back in to service a short time later.

Pippy is currently home with her loving family and suffered only minor injuries from the fall, including two broken front paws. The Argo that was used to rescue Pippy was purchased with a grant in the Summer of 2019 by the Town Highway Department of Nassau and the Nassau Fire Department and is utilized by the Tsatsawassa and Hoags Corners Fire Departments. All of the members are cross trained in utilizing the Argo for rescues, covering the nearly 50-square-miles of rural community with possibly the largest number of preserves in the entire capital region. Firefighters have made numerous rescues already with this well utilized piece of equipment. The Argo is a shared resource that benefits all of the surrounding communities, visitors to the beautiful trails and nature preserves that surround these communities, and taxpayers.

Firefighters would like to remind everyone that the nature preserve has hidden ice under the snow and everyone should use extreme caution while hiking. Always hike with a friend or family member, make sure someone knows where you are going, and carry a fully charged cellphone with you.
This article is a direct street report from our correspondent and has not been edited by the 1st Responder newsroom.