Horrific Five-Car Wreck Claims One Life in Centereach
By CHRIS SABELLA, Senior Correspondent | January 30, 2021 | NEW YORK
Story No. 013021108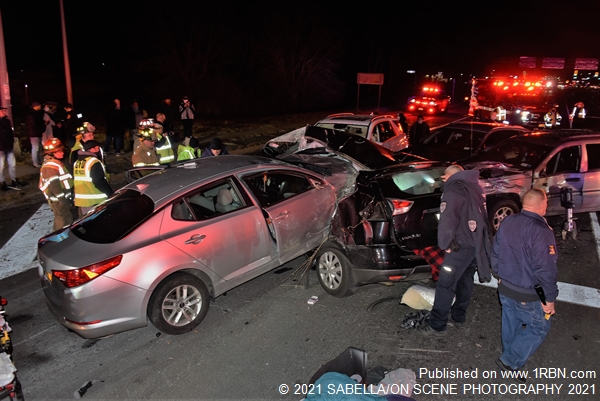 Photo by SABELLA/ON SCENE PHOTOGRAPHY 2021 HORRIFIC WRECK CLAIMS A LIFE AND AN ARREST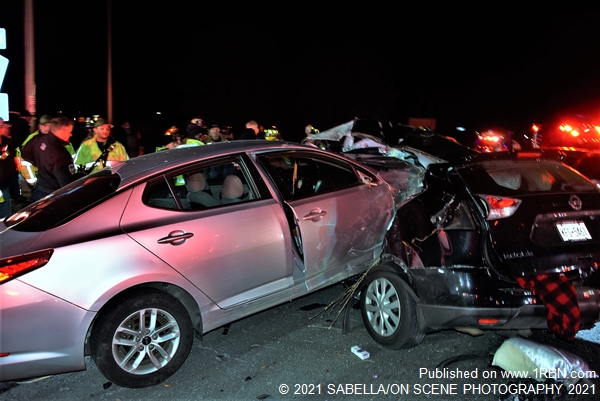 Photo by SABELLA/ON SCENE PHOTOGRAPHY 2021HORRIFIC WRECK CLAIMS A LIFE AND AN ARREST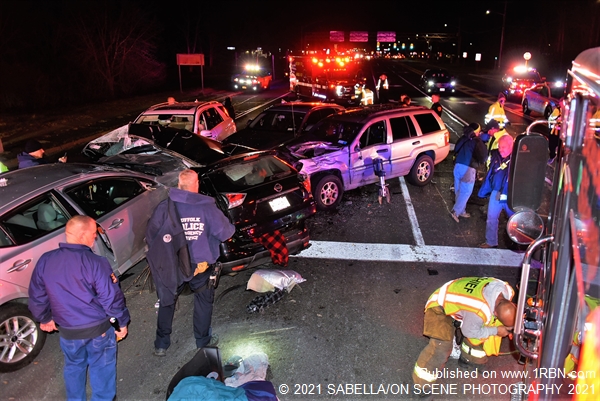 Photo by SABELLA/ON SCENE PHOTOGRAPHY 2021 HORRIFIC WRECK CLAIMS A LIFE AND AN ARREST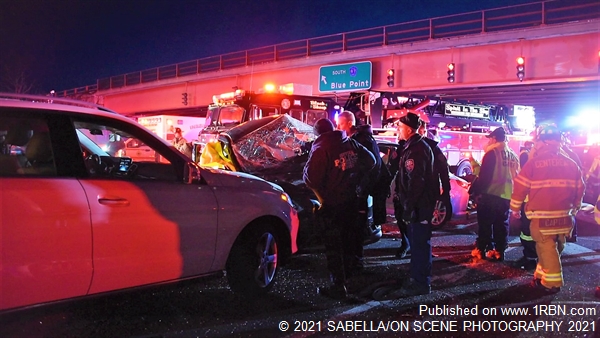 Photo by SABELLA/ON SCENE PHOTOGRAPHY 2021 HORRIFIC WRECK CLAIMS A LIFE AND AN ARREST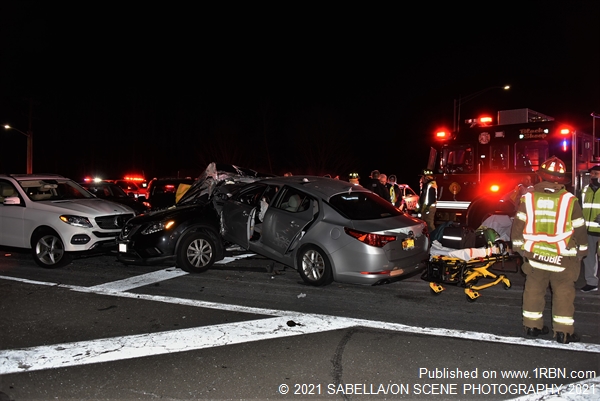 Photo by SABELLA/ON SCENE PHOTOGRAPHY 2021 HORRIFIC WRECK CLAIMS A LIFE AND AN ARREST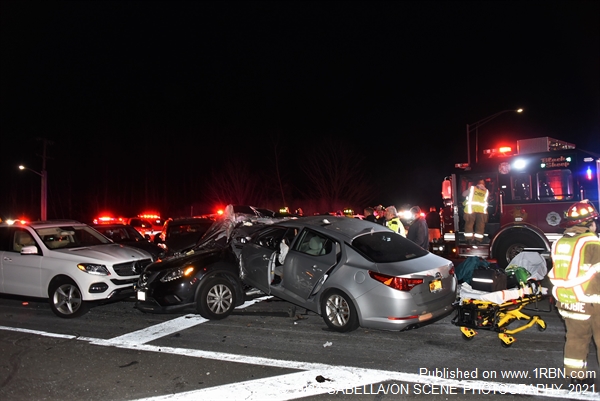 Photo by SABELLA/ON SCENE PHOTOGRAPHY 2021 HORRIFIC WRECK CLAIMS A LIFE AND AN ARREST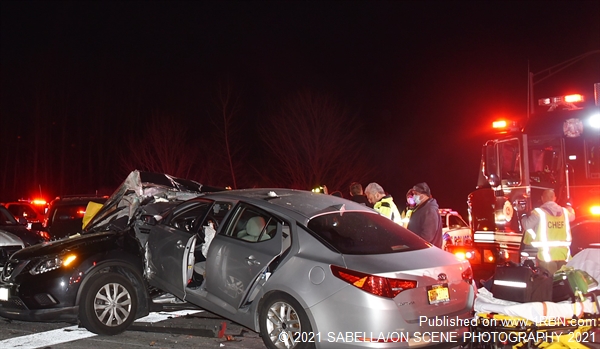 Photo by SABELLA/ON SCENE PHOTOGRAPHY 2021 HORRIFIC WRECK CLAIMS A LIFE AND AN ARREST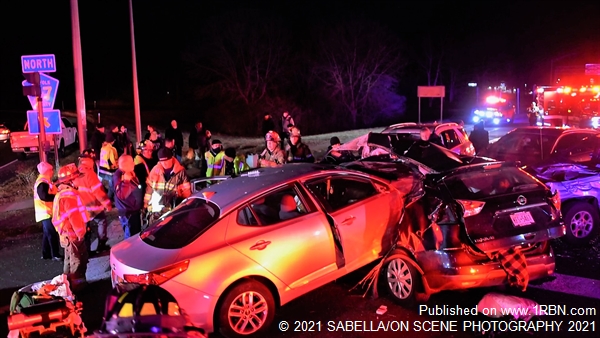 Photo by SABELLA/ON SCENE PHOTOGRAPHY 2021HORRIFIC WRECK CLAIMS A LIFE AND AN ARREST
Centereach, NY - At approximately 5:30 P.M. on January 30th, firefighters and the SCPD were notified of a five-car crash at the Middle Country Road and Nicolls Road overpass, with possible entrapment.

SCPD and Centereach fire chiefs arrived to find a horrific accident and immediately called for a heavy rescue unit from Selden FD, along with SCPD EMS and multiple ambulances.

Paramedics advised that one person in the black SUV was trapped by the car into the driver's compartment and had no pulse. The subject was pronounced deceased on scene. SCPD arrested one subject at the scene for unknown charges.

Mutual aid from Selden and Farmingville responded to the scene for a rescue truck and ambulances for the remaining injured occupants. Middle Country Road was closed in all directions for hours during the incident.
This article is a direct street report from our correspondent and has not been edited by the 1st Responder newsroom.