Driver Rescued from Overturned Vehicle at Smith Point Park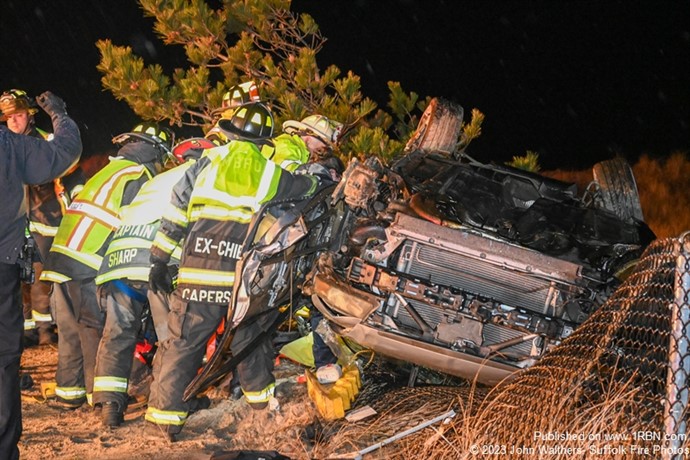 Photo by John Walthers- Suffolk Fire PhotosFirefighters work to rescue a driver after they flipped their vehicle in Smith Point Park.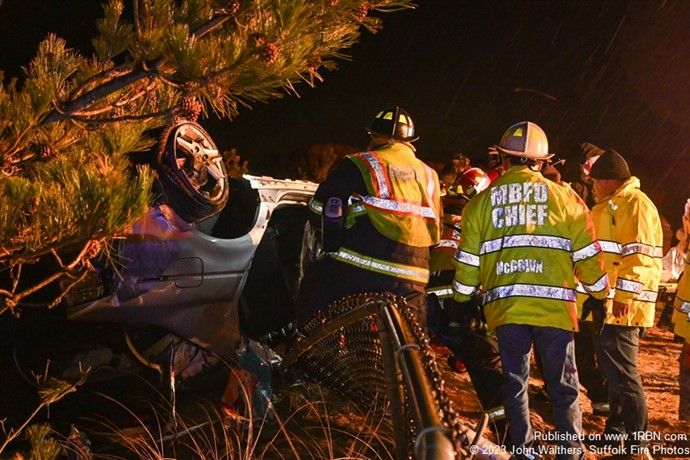 Photo by John Walthers- Suffolk Fire PhotosChief McGown of Mastic Beach looks on as members work to extricate a driver from an overturned auto.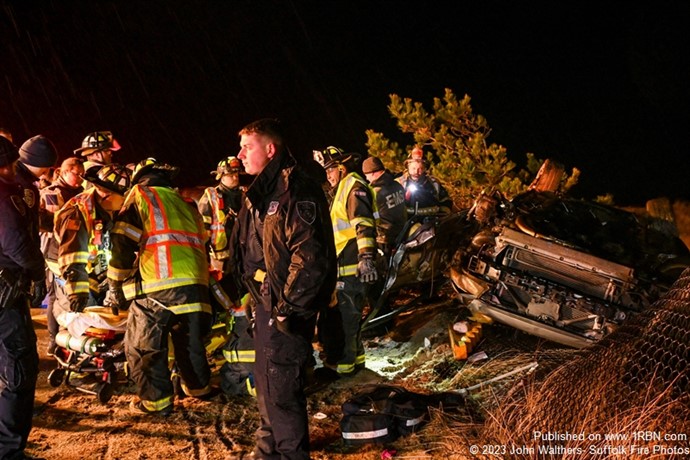 Photo by John Walthers- Suffolk Fire PhotosMultiple agencies operated at this overturned auto at Smith Point Park, January 22nd.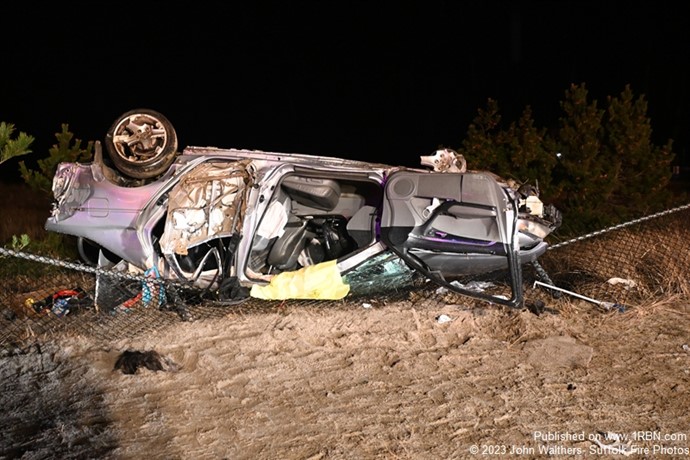 Photo by John Walthers- Suffolk Fire PhotosThis vehicle overturned at Smith Point Park. (Photo taken after the driver was extricated.)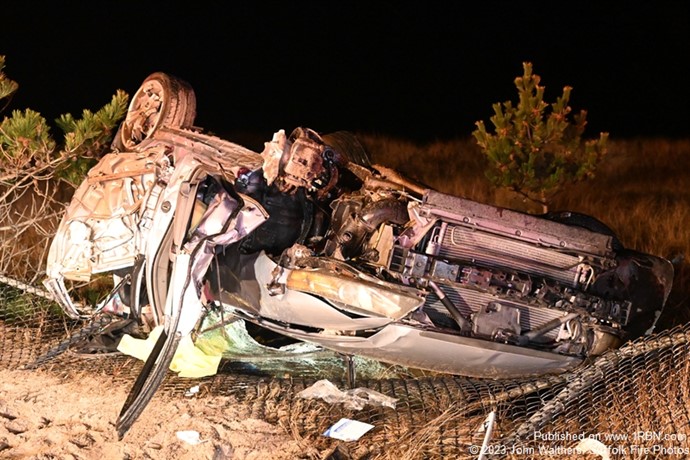 Photo by John Walthers- Suffolk Fire Photos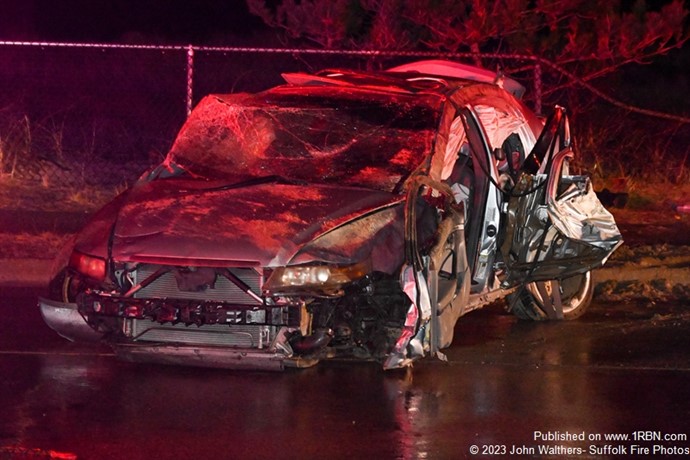 Photo by John Walthers- Suffolk Fire PhotosThe vehicle that flipped over can be seen after emergency services officers uprighted and moved it off the fence.
This article is a direct street report from our correspondent and has not been edited by the 1st Responder newsroom.
MASTIC BEACH, NY - On Sunday, January 22nd, just before 5:45 P.M., while on patrol at Smith Point Park, Suffolk Park Rangers Ponzi and Chalmers came across a vehicle that was overturned into a fence at the end of the roundabout.

The rangers found one person trapped inside the vehicle and quickly advised Park Rangers HQ before rendering aid. Dispatch contacted Suffolk PD and Suffolk Fire Rescue and Emergency Services to advise of the situation. The Mastic Beach FD and Mastic Beach Ambulance Company were quickly activated to respond with heavy rescue to the scene of the overturn. Suffolk Police 7th Precinct, Emergency Services Unit, and aviation were all notified.

On arrival, Mastic Beach FD Chiefs McGown (5-13-30) and Grego (5-13-31) confirmed they had an overturn with one person trapped, and that park rangers were on scene. Chief McGown, who was the incident commander, advised Rescue 4 (5-13-4) to quickly get on the road and requested that Engine (5-13-8) be the next due unit. On arrival, crews from Rescue 4 and Engine 8 put the Jaws of Life into action to work on freeing the female driver of the vehicle.

Mastic Beach Ambulance crews arrived on scene and began prepping for patient care so that they could quickly transport the patient to a local hospital once extrication was completed. Suffolk Police ESU assisted with up-righting the vehicle once the patient was removed. The patient was taken by ambulance to a local hospital, and SCPD Aviation was advised that they could return to base.

Suffolk PD, Suffolk park rangers and Mastic Beach FD fire police worked on closing the Smith Point Bridge as well as the roadway in the park to civilian traffic while emergency personnel operated at the scene. It was not disclosed how serious the person's injuries were.