Lebanon Responds To House Fire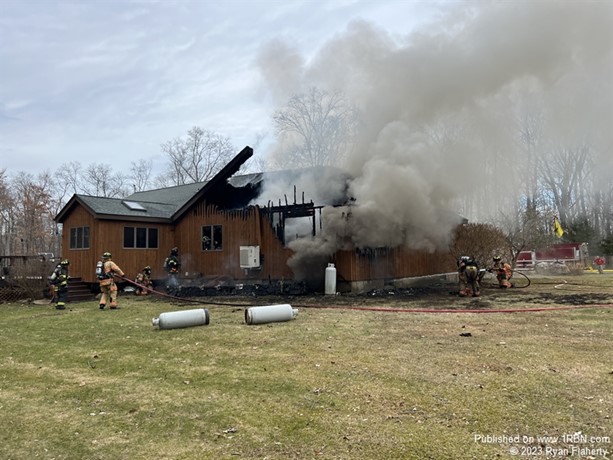 Photo by Ryan FlahertyCrews arrived to heavy fire from the rear of the home.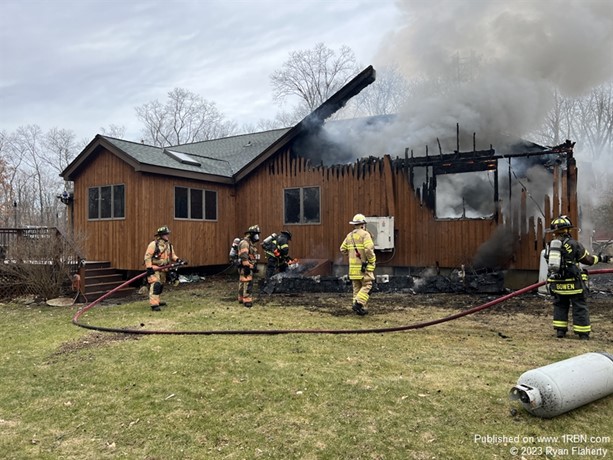 Photo by Ryan Flaherty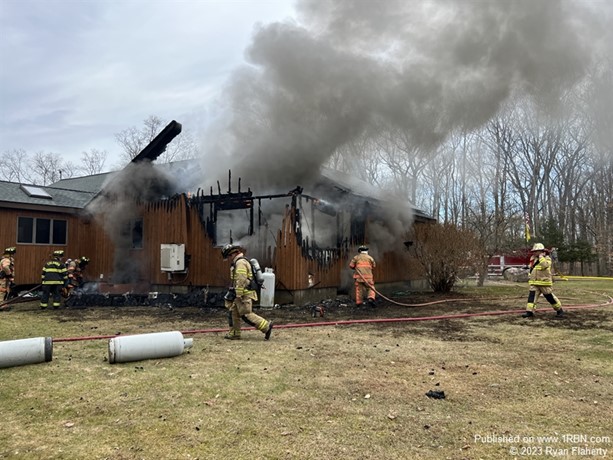 Photo by Ryan Flaherty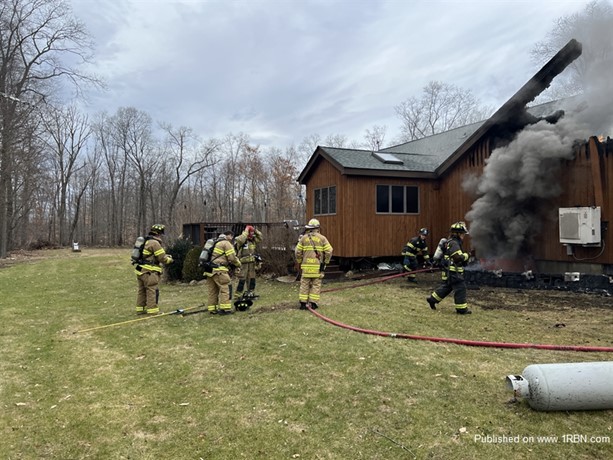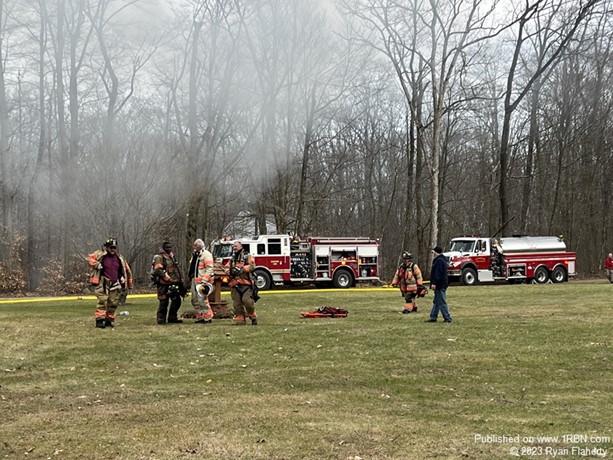 Photo by Ryan Flaherty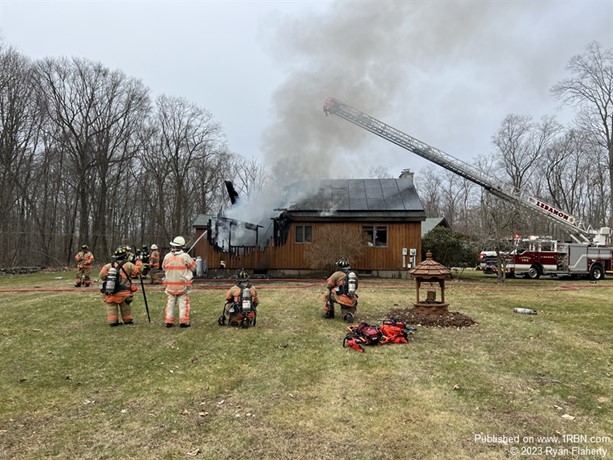 Photo by Ryan FlahertyColchester FAST.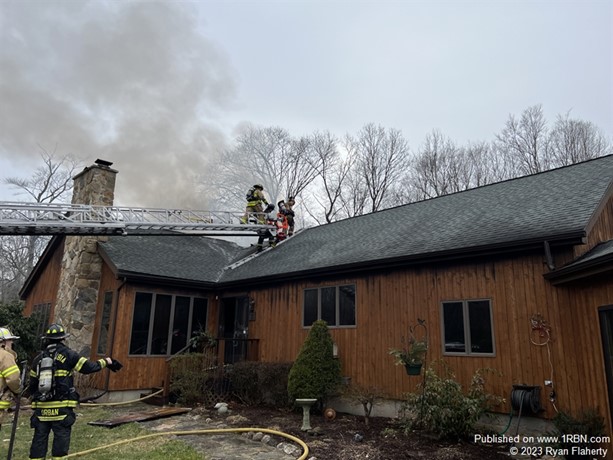 Photo by Ryan Flaherty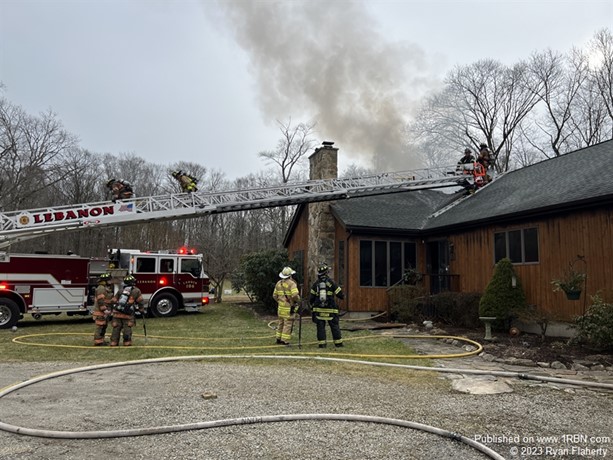 Photo by Ryan FlahertyLebanon Ladder 106
This article is a direct street report from our correspondent and has not been edited by the 1st Responder newsroom.
At 12:36 pm on Tuesday, 1/17/2023 the Lebanon Fire Department was dispatched to the area of Mack Road and Exeter Road for a smoke investigation. Car 206 quickly signed on and Tolland County Dispatch said they took one call from Lyman High School reporting a large column of black smoke looking towards Mack Road. While ET-206 was responding, they confirmed a header in the sky. TN Dispatch updated companies that they were receiving calls for a house fire at 238 Mack Road, so the first alarm assignment was filled out adding Columbia, Hebron, South Windham Rescue 104, Colchester FAST, the Windham Paramedic and the Connecticut State Police.

ET 206 arrived at 12:47 reporting heavy fire from the rear of a single story wood frame residential house with solar panels on the roof. ET-206 stretched a line through the front knocking fire on the first floor. Tanker 106 arrived next and took an 1.75" hose line to the "Bravo/Charlie" corner. Ladder 106 arrived third and positioned in the front lawn. They flew the stick to the roof and performed vertical ventilation. Columbia Engine 105 used a circular saw to cut the bulkhead and then stretched a line into the basement. Very early into the fire, a good size portion of the "Bravo/Charlie" corner collapsed but crews maintained their offensive fire fight.

Hebron Tanker 110 tied into Tanker 106 which was also nursing ET-206. Hebron Squad 310 provided manpower for overhaul. Tanker 110 backed out and then Windham Center Tanker 103 came down to nurse the scene. Franklin Hose Tender 125 backed down the driveway and reverse laid about 1,000 feet of five inch hose back out to the roadway where a rural water supply operation was started.

ET-106 dropped a supply line from Mack Road into the second entrance of the fairground and established a water supply from the pond. South Windham Rescue 104 filled air cylinders on scene while Ambulance 506 provided rehab. The Lebanon Fire Marshals Office is investigating.