Wrights Corners Saves MVA Trauma Code
January 09, 2023 | NEW YORK
STEPHEN WALLACE, Senior Correspondent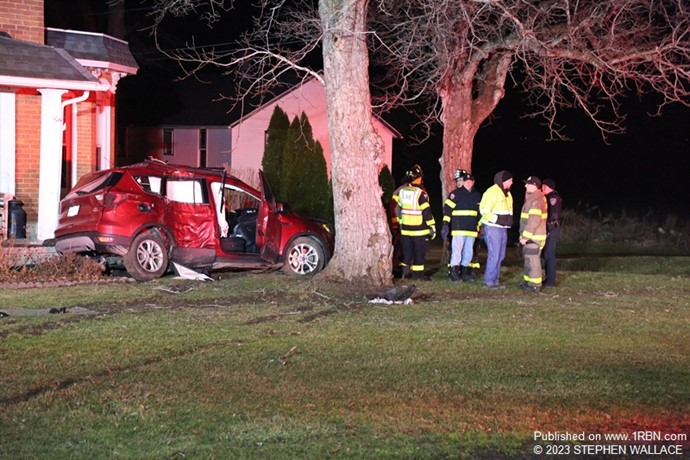 Photo by Stephen M WallaceEMS from Wrights Corner talk over the CPR save they just performed.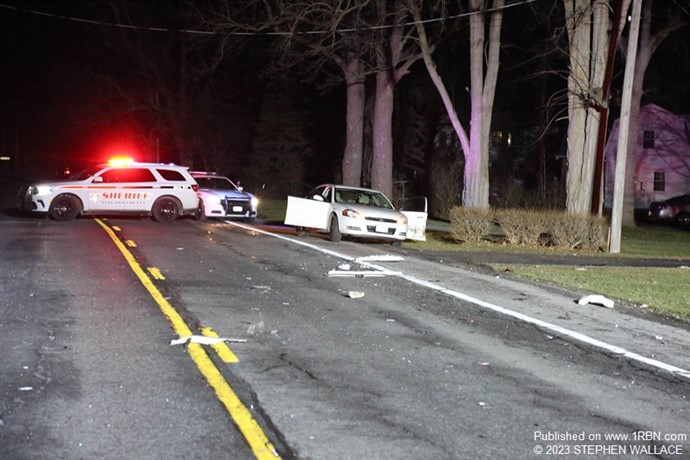 Photo by Stephen M WallaceDebris from the car was sent hundreds of yards down both sides of the road.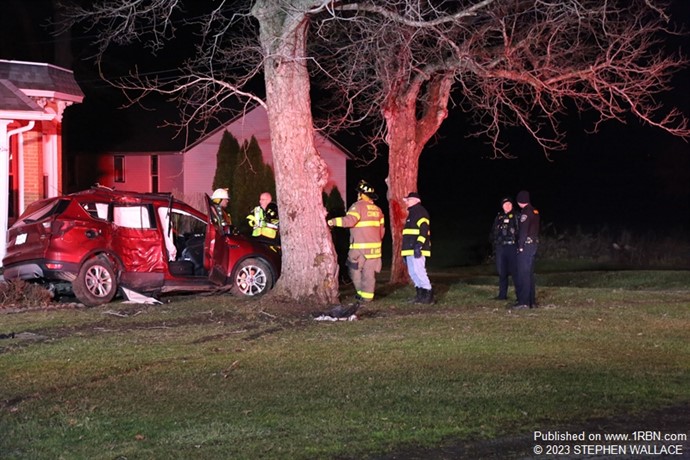 Photo by Stephen M WallaceDeputies and fire crews look the car over after it traveled over a thousand yards from the initial impact.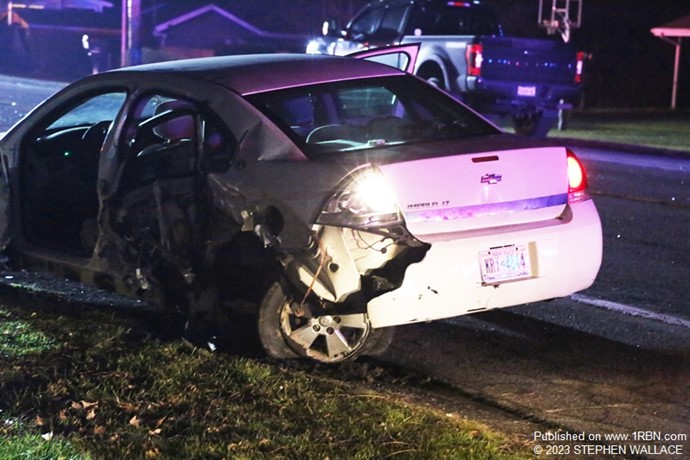 Photo by Stephen M WallaceThe rear of the car was destroyed and the tire ripped off.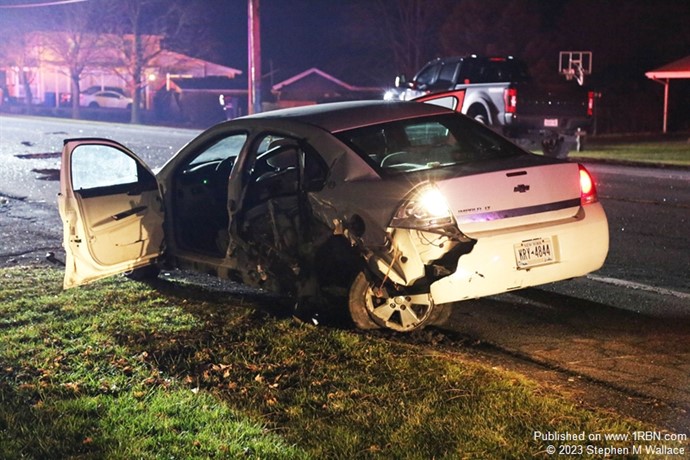 Photo by Stephen M WallaceThe female driver was ale to be removed from the drivers side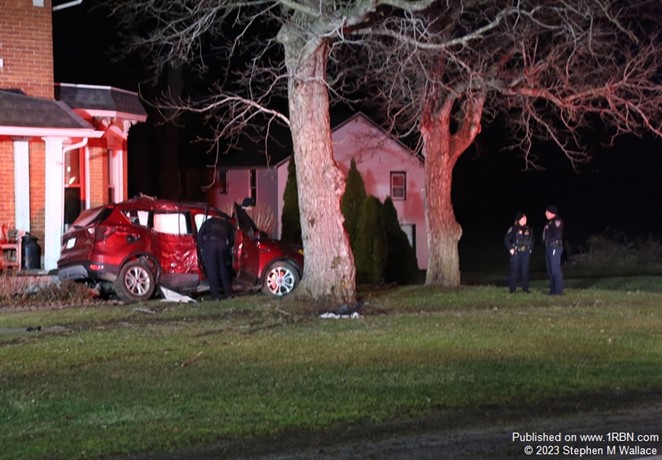 Photo by Stephen M WallaceA Deputy checks the inside of the SUV after the driver was in cardiac arrest and saved.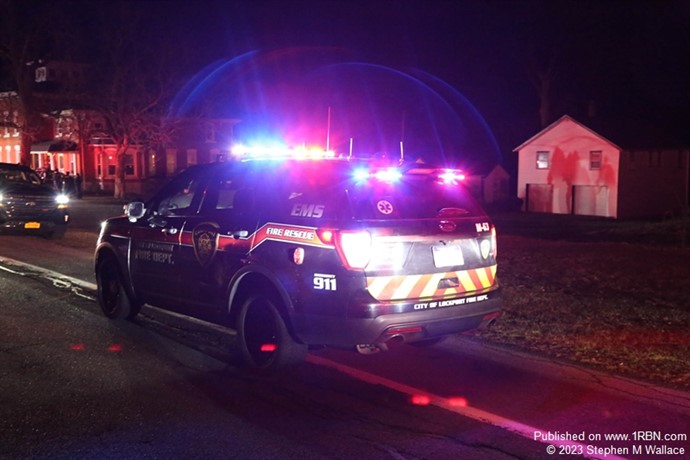 Photo by Stephen M WallaceLockport City Fire sent their Paramedic fly car to the scene
This article is a direct street report from our correspondent and has not been edited by the 1st Responder newsroom.
LOCKPORT, NY - Wrights Corners Fire, Rescue and EMS responded to the report of a two-car serious accident in the area of 6884 Ridge Road, between Ellicott and Murphy Road, around 5:09 P.M. on January 9th. As crews responded, a firefighter on scene upgraded the call to a trauma code. Miller Hose, City of Lockport Fly Car and Niagara County Sheriffs all were hot to the scene.

It appears that a red SUV driven by an elderly male sideswiped or rear-ended a white passenger car driven by a female. The red SUV then went over 1,000-feet off the road in between a tree and a house, where it finally stopped.

Wrights Corners Fire Company, who ironically just held a refresher CPR course, quickly started CPR on the male driver. The fast CPR efforts of the firefighters on scene revived the driver with a pulse by the time they loaded him into the rear of an ambulance. The female driving the white car did not appear to have life-threatening injuries.

Niagara County Sheriffs requested their AIU severe car accident unit to the scene. Niagara County Fire Police had to shut the roads down for hours. The speed limit on the major roadway at this location is 45 mph.

If the driver survives, this will be the second CPR save for Wrights Corners members in a year; a clear message that CPR classes need to again be "HYPED UP", as we have all seen what quick, quality CPR can achieve.