71 YEAR MEMBER AND HONORARY CHIEF PASSED AWAY
By CHRIS SABELLA, Senior Correspondent | December 29, 2020 | NEW YORK
Story No. 122920102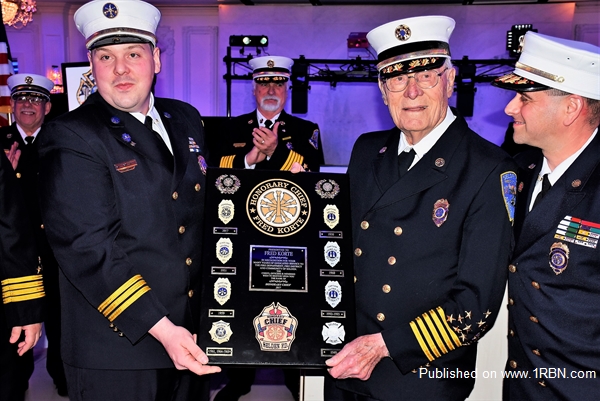 Photo by SABELLA/ON SCENE PHOTOGRAPHY 2021 Honorary Chief of the Department, Fred Korte.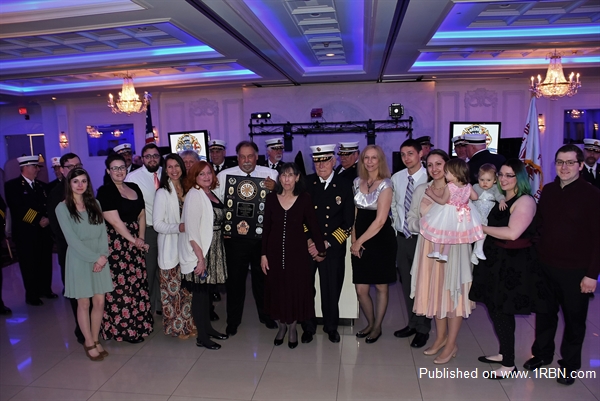 Photo by SABELLA/ON SCENE PHOTOGRAPHY 2021 FRED SURROUNDED BY HIS FAMILY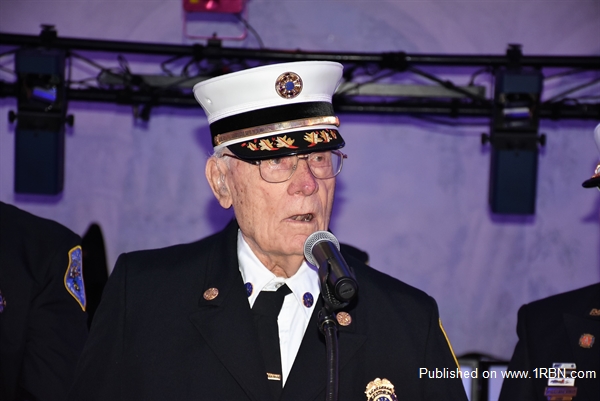 Photo by SABELLA/ON SCENE PHOTOGRAPHY 2021 FRED KORTE CHIEF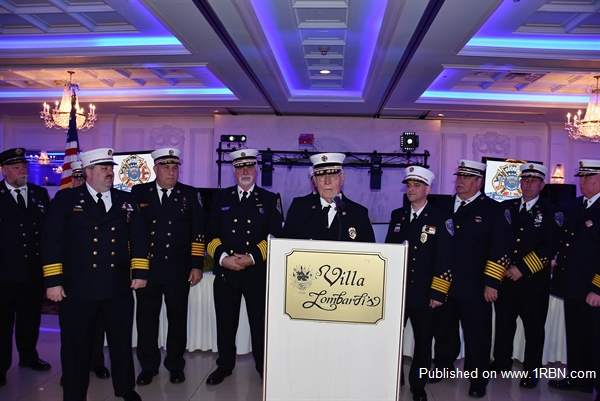 Photo by SABELLA/ON SCENE PHOTOGRAPHY 2021 HONORARY CHIEF AND 71 YEAR MEMBER FRED KORTE
Selden, NY - The chiefs, officers and members of Selden Fire Department regret to announce the passing of 71-year member (that's right, 71-year member ), Honorary Chief of the Department, ex-commissioner and a well respected firefighter in his day, Fred Korte. Fred, at the ripe old age of almost 92, was still an active member of the department until recent health issues stopped him from responding.

Fred has a long history in the ranks of the fire dept., starting when he joined in 1949 and a year later becoming the department captain in 1950. In 1960 he became the captain of Seaman Engine Company 2, and in 1961 he was 2nd Assistant Chief. Also in 1961, the chief left his rank to help fill a vacant commissioners spot. In 1963 he returned to the chief's office as the 1st Assistant Chief, and in 1964 he again was asked to fill another vacant spot of commissioner. Fred never reached the status of Chief of the Department because he put the overall department ahead of his ambition to be chief.

Old newspaper articles show that Fred did what it took for his neighbors, whether it be driving the rigs or being in the back of the ambulance. Fred was also a family man, having three children and a beautiful wife, Marietta, who died just 4 days before Fred.

Rumor has it that as a young boy he would race to the firehouse from his home 4 blocks away to watch the fire trucks respond and that's where it all began. Fred was also a captain of the Senior Active Company 6 in 1993 at the age of 64. In 2017, Fred was given the well deserved title of Honorary Chief of the Department, an honor he never thought would happen.

It is with great sadness and great pride we bid you farewell. Thank you from all of us who were able to serve with you. Rest in peace Fred.

(To the younger members of my department, learn from the people like Fred and remember always those who set the ground work for what you have now. Gone but never forgotten!)
This article is a direct street report from our correspondent and has not been edited by the 1st Responder newsroom.