Center Ossipee Fire Department
December 17, 2021 | NEW HAMPSHIRE
CHUCK LOWE, Correspondent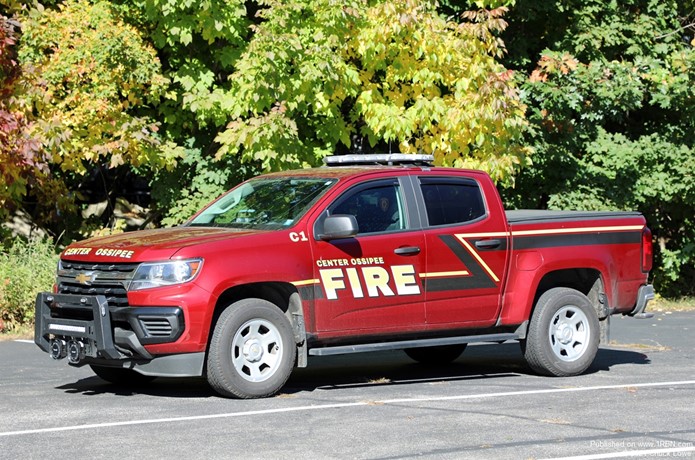 Photo by Chuck LoweCOFD C1: 2020 Chevrolet Colorado 4x4
Photo by Chuck LoweCOFD Engine 3: 2012 HME Ahrens Fox 1871 2000/1000/25F.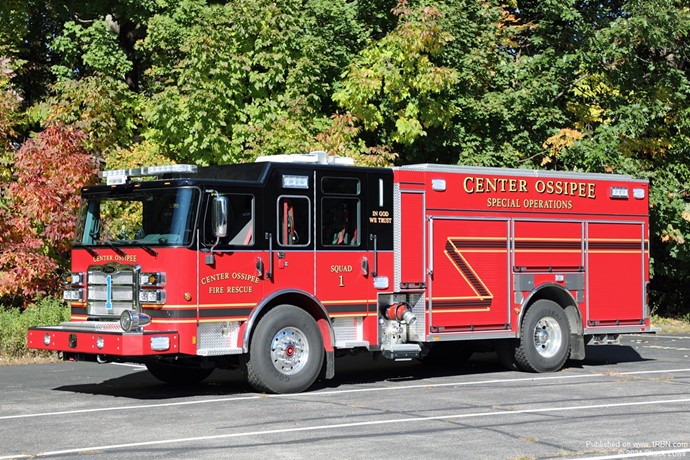 Photo by Chuck LoweCOFD Squad 1: 2021 Pierce Enforcer PUC 1500/1000/30F.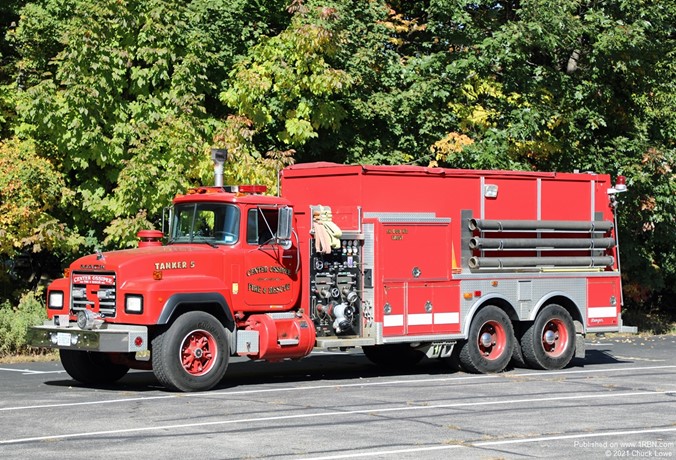 Photo by Chuck LoweCOFD Tanker 5: 1992 Mack R/Ranger 1000/3000, former East Greenwich, RI Tanker 1.
Photo by Chuck LoweCOFD Rescue 1: 2008 Ford F-550/EVI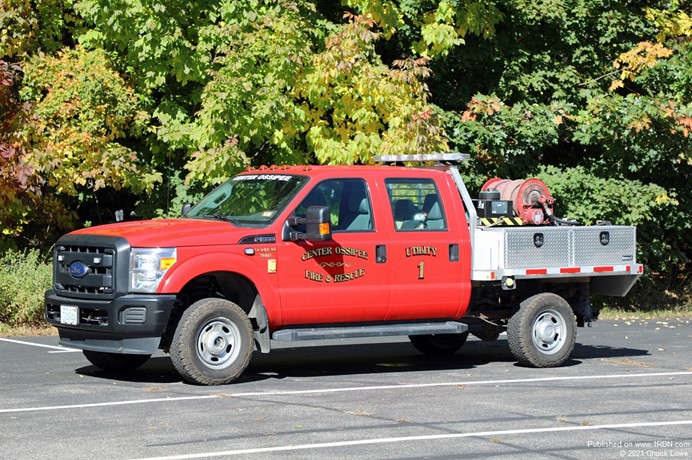 Photo by Chuck LoweCOFD Utility 1: 2016 Ford F-350/Lakes Region 75/200/10F.
This article is a direct street report from our correspondent and has not been edited by the 1st Responder newsroom.
Ossipee is located in the northeast part of Carroll County, NH. The town is named after the Ossipee Indians, which is one of the 12 Algonquian tribes. It was originally known as "Wigwam Village".

According to 2020 census data, the 75-square-mile town has 4,372 year-round residents with seasonal population surges. Fire protection comes in the form of three separate fire departments: Center Ossipee, Ossipee Corner, and West Ossipee. Each department has its own chief and command structure, but they respond to calls and work in unison based on pre-determined jurisdictional boundaries.

Center Ossipee FD operates a fleet of five suppression vehicles, one ambulance, one boat, a UTV, and various support vehicles. Chief Dana Cullen, Jr. oversees the department, which uses a combination of part-time per diem personnel and call/vol staff.