4th Annual Firefighter Camp for Individuals with Special Needs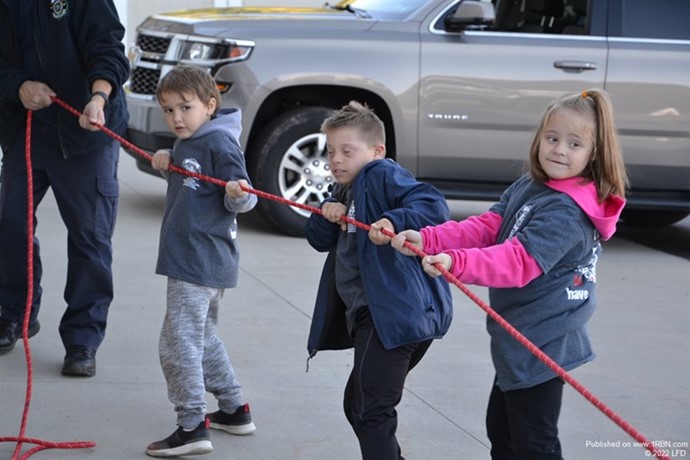 Photo by LFDChildren with special needs pulling a victim from conifined space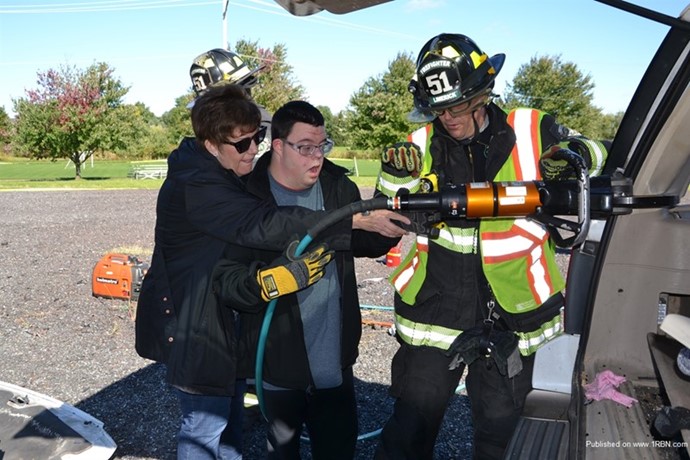 Learning how to use a cutter on a vehicle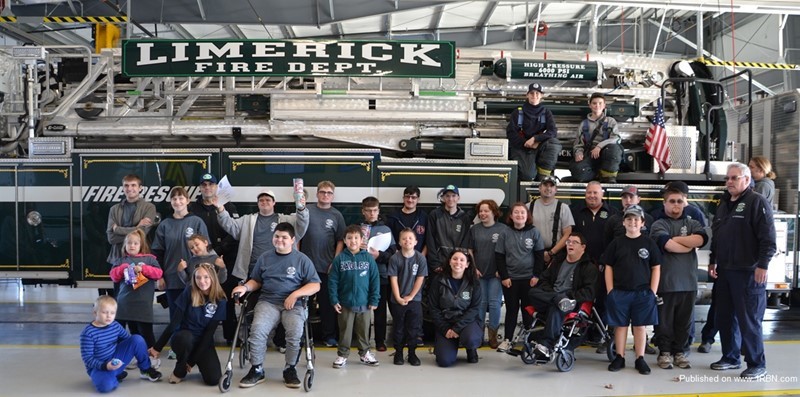 Group picture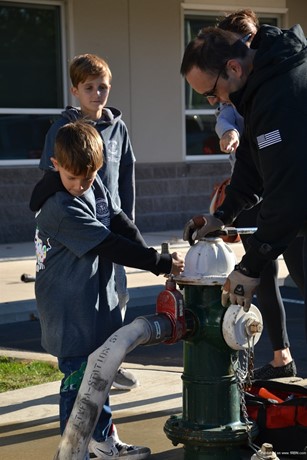 Learning how to open a hydrant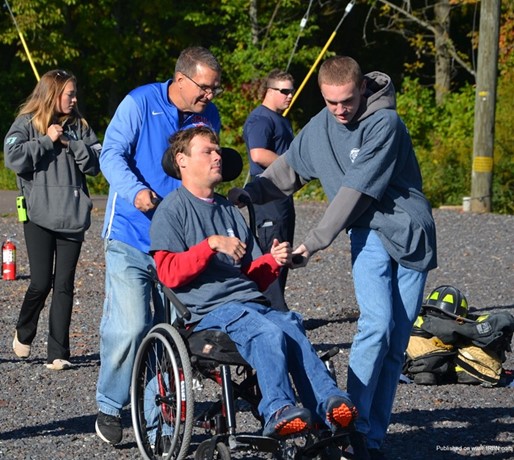 Friends helping friends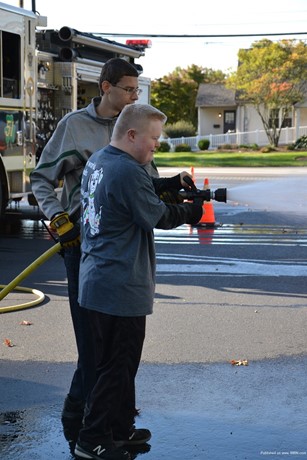 Learning how to use a hose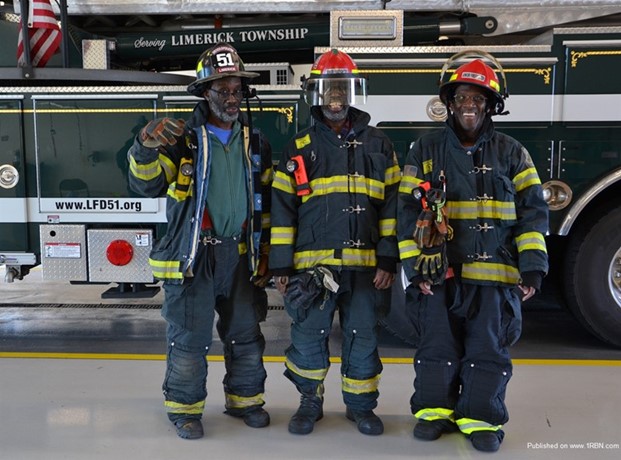 Wearing gear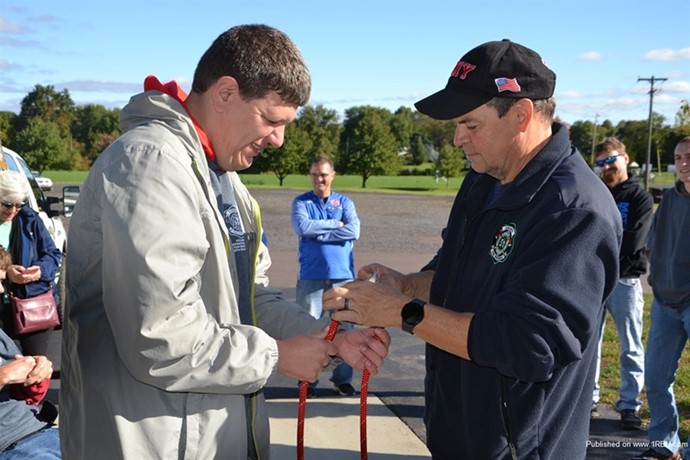 Learining about ropes and knots
This article is a direct street report from our correspondent and has not been edited by the 1st Responder newsroom.
Limerick Fire Department hosted its 4th Annual Firefighter Camp for Individuals with Special Needs. The morning had 30 participants and the afternoon session had 20 participants. The event had 7 stations for the campers to learn, review and participate in.
These stations included:
1. Reviewing and trying on fire gear,
2. Vehicle extrication and review of the rescue truck and tools,
3. Learning the importance of calling 911,
4. Using a hose line and spraying water and rolling hose,
5. Stove fire safety and using a fire extinguisher on fires,
6. Reviewing first aid and CPR with medical personnel
7. Rope rescue and rigging in a confined space.
The day was filled with sunshine, not only from mother nature but the campers and guardians as well. The event was a huge success. We cannot thank the campers enough for participating. Safe travels home to our camper who traveled from Louisville, Kentucky. We look forward to doing this again next year and hope to see you there.