Chair City Fire Chief Retires After 47 Years
By KEVIN MOSIO, Correspondent | September 30, 2020 | MASSACHUSETTS
Story No. 100120104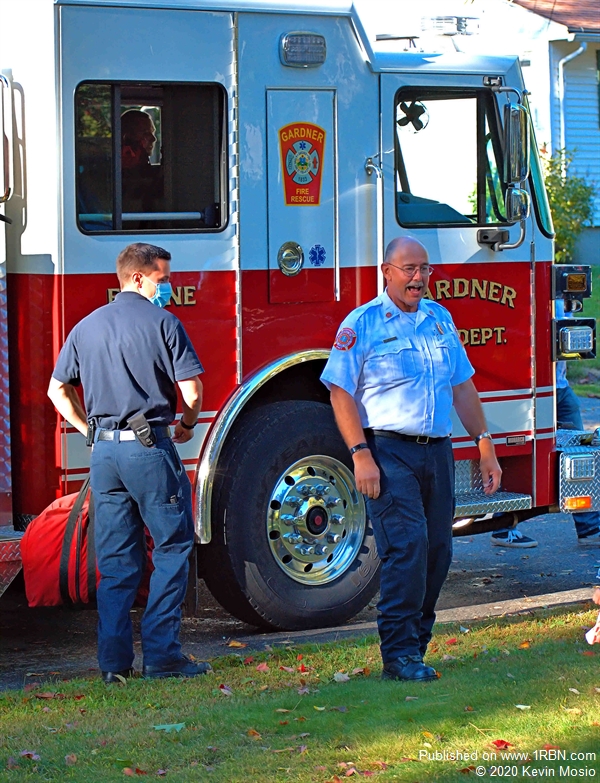 Photo by Kevin MosioChief Ares steps off (the brand new) Engine 3 greeted by his two granddaughters after signing off the air for the last time as 11C.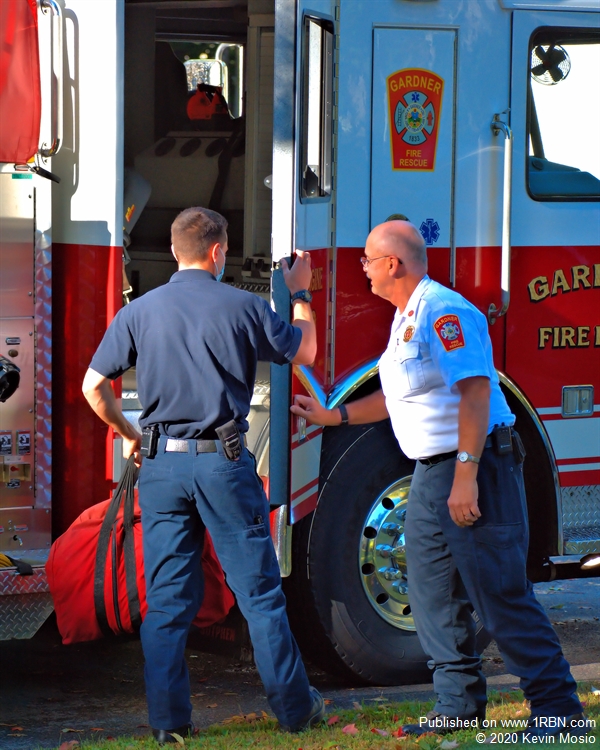 Photo by Kevin MosioThe Chiefs son Jim grabs his dads shift bag after the ride from the station.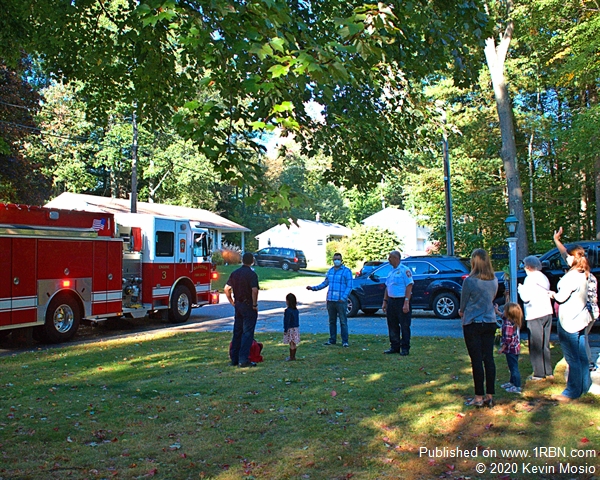 Photo by Kevin MosioFamily and the Chief wave goodbye to the on-duty crew after they took the chief home.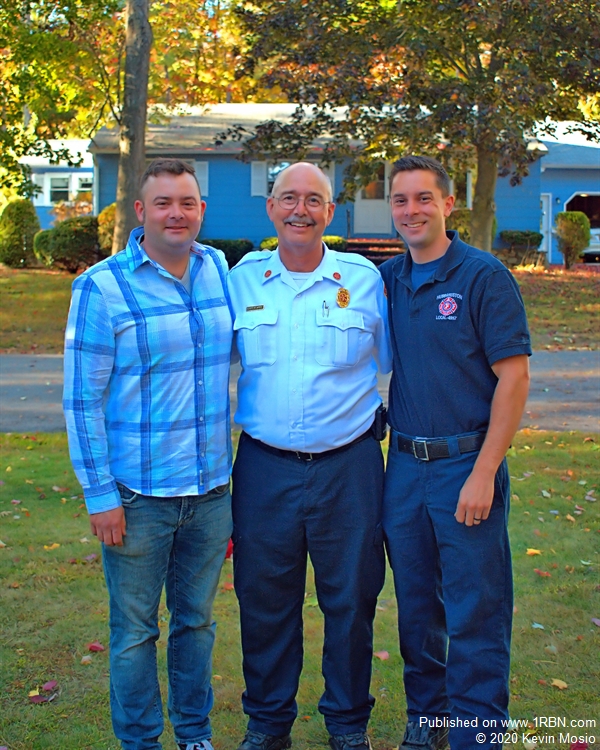 Photo by Kevin MosioThe Chief with his two sons. Also both career firefighters in Massachusetts. L-R (Eric, Richard, Jim)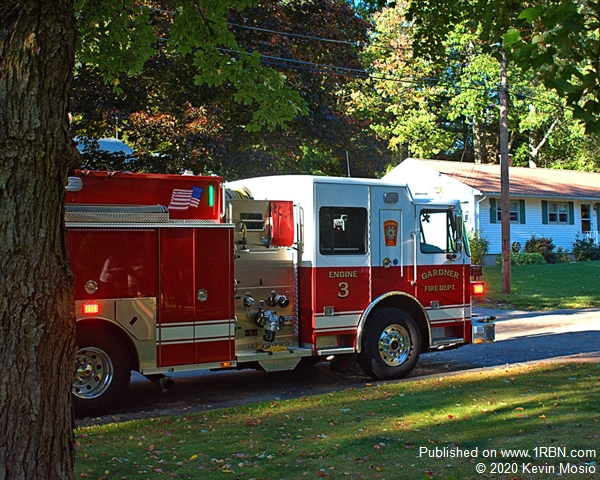 Photo by Kevin MosioGardner Fire Department's new Engine 3 pulling up to the house as the chief signs off the air.
Chief Richard Ares joined the Gardner Fire Department as an on call firefighter back on May 1st 1973! In the 47 years following that day, Chief Areas would help pioneer and implement changes in the department, city and the state. Just over two years after starting, on July 13th 1975 Richard was promoted and hired on as a career firefighter for the city. Over the next 45 years Richard would hit the ranks all the way to the top including Lieutenant, Captain, Fire Inspector and eventually became permanent chief of the department on September 15th 2014.

Chief Ares worked with and taught other career firefighters/on call firefighters at the Massachusetts Fire Fighting Academy in Stow, Massachusetts where he spread his wealth of knowledge accrued over his 4 decades of fire service. Departments (and fire buffs) across all of central Massachusetts know and respect the name Ares in the fire service. Richard and two sons are all career firefighters in central Massachusetts, one in a neighboring town to Gardner in which they ended up on calls together often. If a call was "big enough" all three Ares men representing 3 different towns/cities would end up working together to help a community.

Living and working in one city for so long, Chief Ares has seen A LOT, and I mean a LOT of fires in his days. Good fires and bad fires, tough calls and countless sleepless nights. He has seen lots of department members come and go, move on to bigger departments, get promoted up the ranks under him and others retire before him. But he has never forgotten where he came from. His humble, hard working, and genuinely nice character has led him to retire as a local legend. The chief helped bring fulltime 24/7 Medic level ambulances to the cities department, new apparatus, and more full time staffing. He also had an implemental hand in creating the states first Critic Incident Stress Management systems to help first responders deal and cope with the things they see every shift.

Richard Ares, Chief to all who know him, Husband, Dad and Grandfather. Legend.

Happy retirement chief!! It was an honor shooting calls in your city and beyond humbling to be there when you came home to your family.

Funny note about shooting this.... The family and I had set up in anticipation of them coming to the house from a certain direction.... Then, SUPRISE... the engine came around the corner from behind us!! I was trying to record the send off over the air and photograph the family as he arrived but was caught off guard and sadly missed most of it.

05/01/1973 - Started as an on call firefighter
07/13/1975 - Hired as a career firefighter
10/01/1989 - Promoted to Lieutenant
06/01/2010 - Promoted to Captain
2014 - Appointed as acting Chief
09/15/2014 - Appointed permeant Chief
09/30/2020 - Retired
This article is a direct street report from our correspondent and has not been edited by the 1st Responder newsroom.