Reedy Creek revisited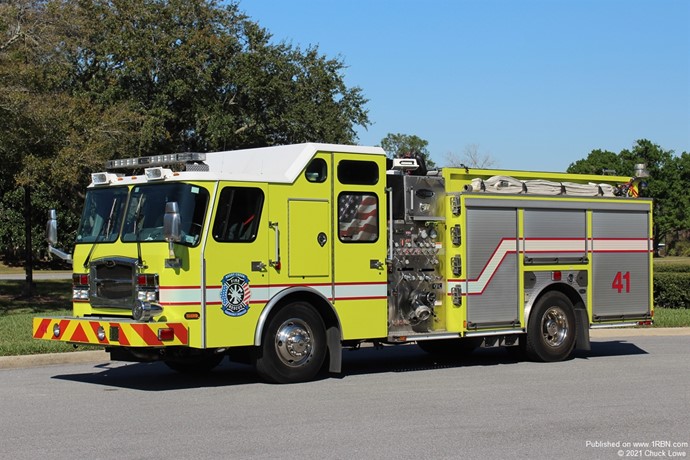 Photo by Chuck LoweRCFD Engine 41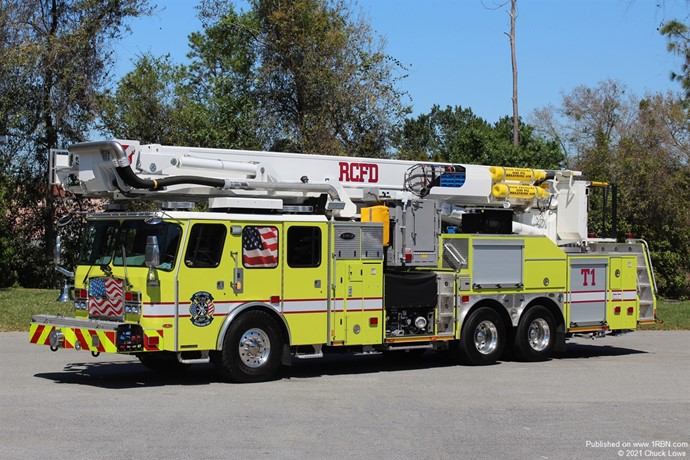 Photo by Chuck LoweRCFD Truck Co 1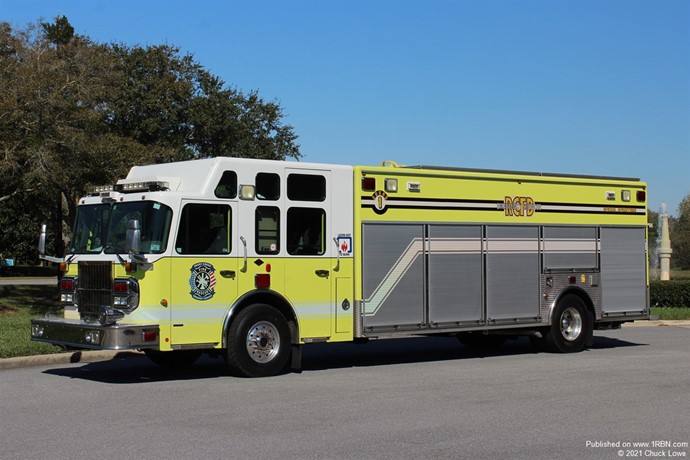 Photo by Chuck LoweRCFD Squad 1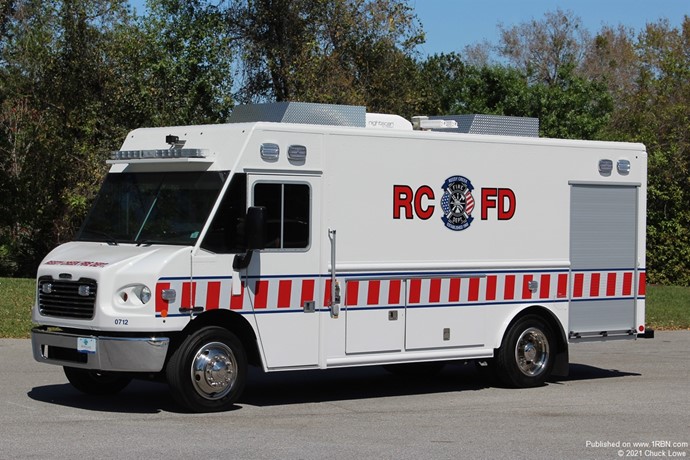 Photo by Chuck LoweRCFD MCI Unit 1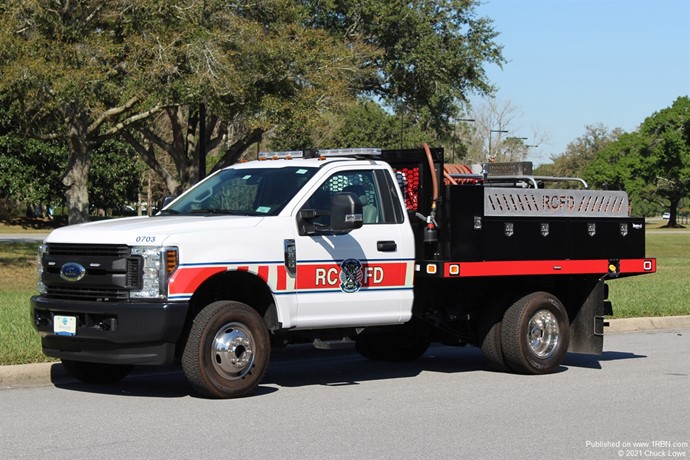 Photo by Chuck LoweRCFD Woods 41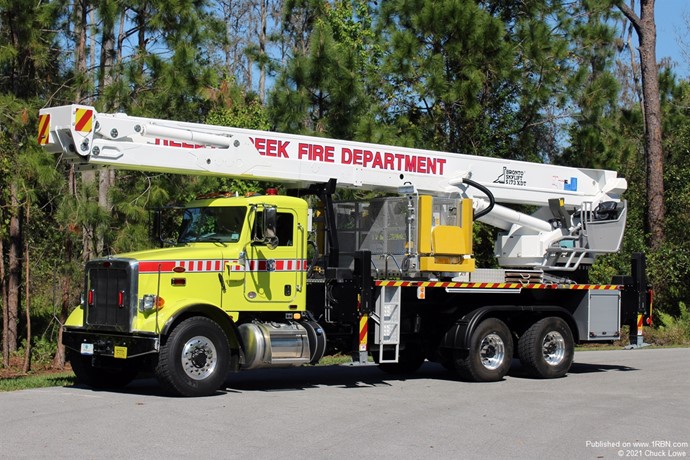 Photo by Chuck LoweRCFD Truck Co 3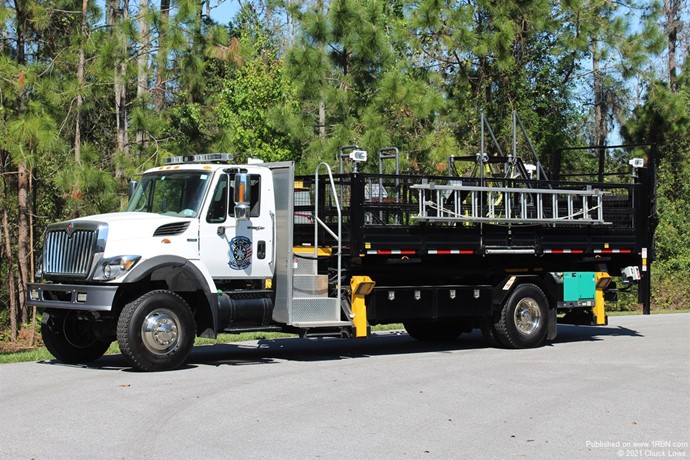 Photo by Chuck LoweRCFD Platform 3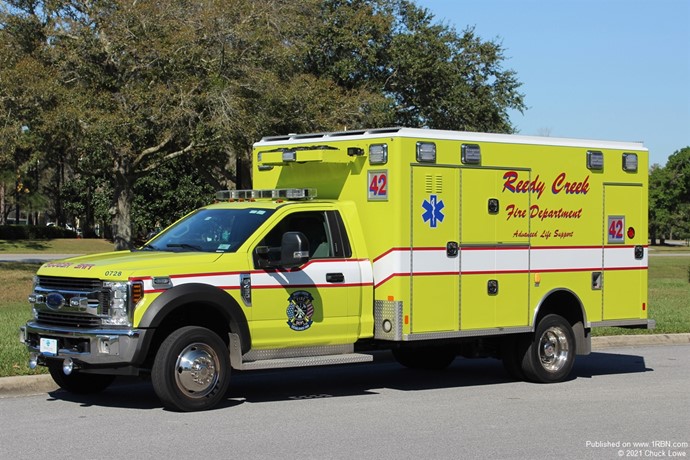 Photo by Chuck LoweRCFD Rescue 42
This article is a direct street report from our correspondent and has not been edited by the 1st Responder newsroom.
The Reedy Creek Fire Department in located in central Florida. They operate from four stations to provide fire, medical, fire prevention and emergency management service to Disney World. This includes the cities of Bay Lake, Lake Buena Vista, and unincorporated lands within the Reedy Creek Improvement District (RCID).
Each of RCFD's four stations has a structural engine assigned there. These are mostly Emergency One Typhoons with 2014, 2015 & 2011 models assigned to Engines 11, 31 & 41, Respectively. An E-One Cyclone operates as Engine 31 with an additional Cyclone of 2000 vintage assigned as Spare Engine 51. There is one 1500-gallon structural tanker, built by E-One on a 2003 International chassis, which runs as Tanker 21.

The fleet includes a front line 116' Bronto Skylift on a 2018 E-One Cyclone chassis that runs from Station 1. This apparatus has a 1500 GPM pump and carries 300 gallons of water. It is used for high angle and other technical rescue assignments in addition to structure calls. An another 173' Bronto Skylift on a 2018 Peterbilt chassis is known as Truck 3. This specialized vehicle is shared with RCID maintenance but carries Fire Department markings. Also at Station 3 is a unique monorail rescue vehicle that carries the designation Platform 3. It features a Tesco lift that raises up to allow evacuation of an entire car. It is built on a 2018 International 7300 chassis.

To address many of the other hazards within the parks, RCFD has a Heavy Rescue, designated Squad 1, that was built by EVI on a 2005 Spartan Gladiator chassis. It replaced a 1996 Freightliner / Rescue Master vehicle, now squad 2, that is seldom used. Station 1 also has a Mass Casualty vehicle and a command post.

The department also has a small fleet of forest fire equipment that includes three woods trucks that were built by the FD shop. The are all on Ford F model 4x4 chassis. The shops also converted a 1993 AM General M35A3 6x6 that it acquired from the military. It carries 1000 gallons of water and was left in its original camo colors.

Several ALS Ambulances, command vehicles, ATVs and even a Rescue Barge round out this interesting fleet. Appreciation is extended to the RCID Command Staff and the members of Local 2117 who assisted with this article.