Ravena Community Honors Man With a "Heart of Gold"
By THOMAS MARRA , Correspondent | August 30, 2020 | NEW YORK
Story No. 092520112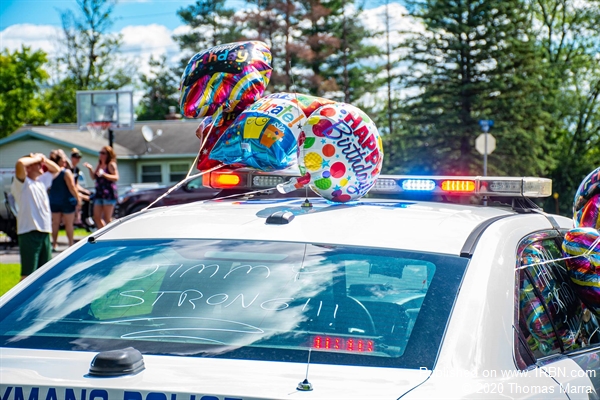 Photo by Thomas MarraA large birthday parade was held for a well-known Ravena man with a "Heart of Gold."
Photo by Thomas Marra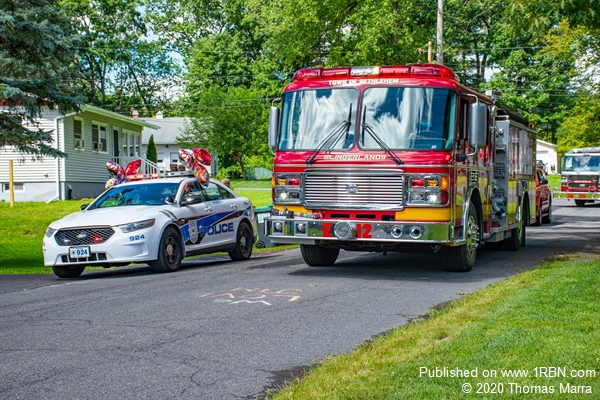 Photo by Thomas Marra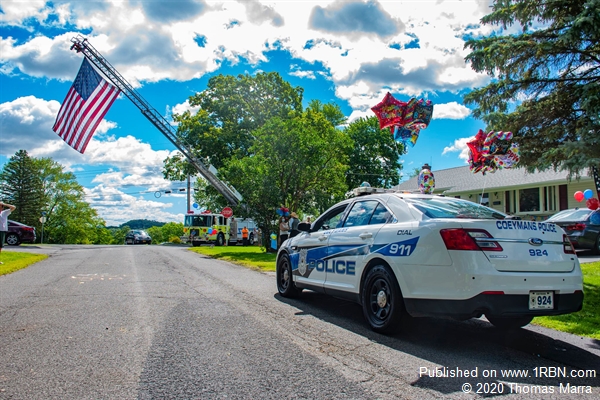 Photo by Thomas Marra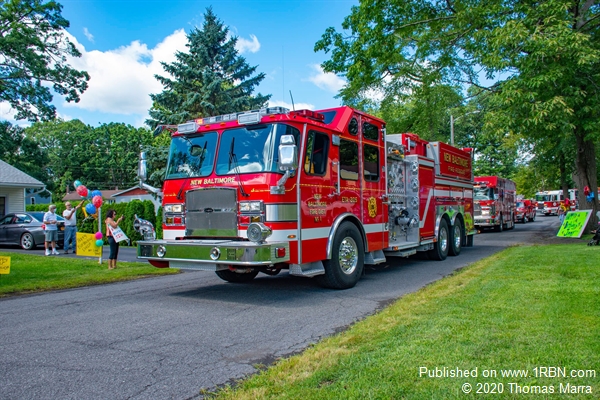 Photo by Thomas Marra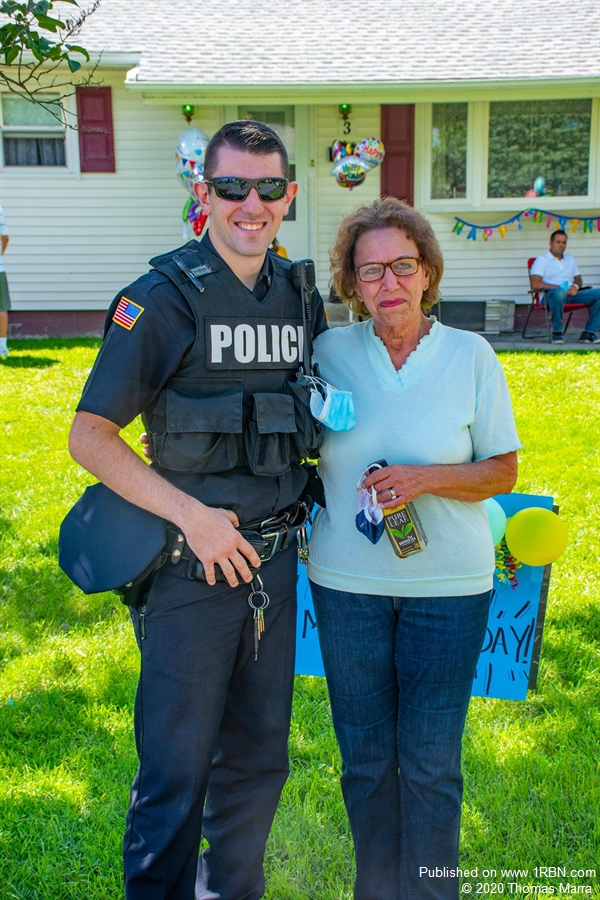 Photo by Thomas Marra Officer Michael Case with Debbie Carras.
Photo by Thomas Marra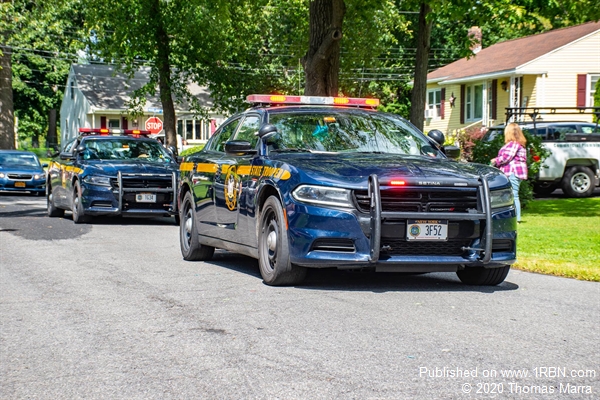 Photo by Thomas Marra
One well-known Ravena man was honored with one of the largest birthday parades seen in the area on Sunday morning and was organized by one of his friends in the Coeymans Police Department.

Jimmy Bruno, 87, is a well-known figure in the community and has created lasting friendships with many in the law enforcement community, one of those officers being Michael Case of the Coeymans Police Department.

Case met Bruno when he first arrived at the police department a few years ago.

"Since the day I met him he's always smiled at me, always waved to me, told me to be safe and always let me know if there's anything I ever needed, to let him know," Case said.

Bruno is battling pancreatic cancer and with his condition getting worse, Officer Case wanted to organize a large parade to drive past his Eastview Drive home in Ravena, with the assistance of Michelle Kapusta of Coeymans Hollow Fire Department to help honor Bruno for his kindness he spread throughout the community.

"We put him [Bruno] in the window and we told him that nobody in this entire town has had a sendoff like you are having," said Debbie Carras, daughter of Bruno.

"Being a police officer nowadays is not an easy job by any means," Case said. "Everyone thinks that police are out there to just arrest people and stop people for simple headlight violations, but it's much more personal than that."

Carras says Bruno had a heart of gold and would be the first one there if anybody in the town needed help.

She says at least once a week Bruno would deliver donuts and coffee to every local police department.

Recently he was in Wal-Mart and paid the $90 bill of the person in front of him in line, Carras said.

Carras says hospice came the day before the parade and took his vitals and told her he wasn't going to make it through the night, but Carras said Bruno was stubborn and would fight through to get to see the parade.

"When he makes a promise, he makes a promise," she said.

Officer Case came in last night to tell Bruno to hang on and they made a countdown every hour before the parade encouraging him to hang on.

Case said Bruno was watching inside from the window and was smiling during the entire parade.

Agencies that participated in the parade included Ravena, Coeymans, Coeymans Hollow, New Baltimore, Selkirk, Onesquethaw, Slingerlands, Westerlo, Medway-Grapeville fire departments, as well as Coeymans Police, Albany County Sheriff's Department, New York State Police, Ravena Rescue, Village of Ravena and Town of Coeymans Highway.

When decorating before the parade, Officer Case bought the last nine birthday balloons at the Family Dollar in Ravena and when he was tying them to his patrol car, the last balloon came free from the string. Carras says it was Bruno sending a balloon to family members in heaven to celebrate with them awaiting his arrival.

"It's a sad time, but it's a happy time at the same time," Case said. "We're glad that we can be here for the family and do what we can."


This article is a direct street report from our correspondent and has not been edited by the 1st Responder newsroom.